Vanilla Ice says he wasn't ready for Madonna's marriage proposal while the two briefly dated in the early 1990s, when he was in his early 20s, and she was in her early 30s.
"She even proposed to me," he said of their whirlwind romance on the podcast "Just Jenny with Jenny Hutt" Wednesday. "I mean things were going so crazy and fast man. I was just like, 'What? I thought the guy was supposed to do that. What do you mean? Wait a minute. This is too fast. I'm just getting started here, and I'm way too young for this.
"So, yeah it was crazy. The more I think about it, the more crazy it was."
The 55-year-old rapper, whose real name is Robert Matthew Van Winkle, said he first met the "Material Girl" singer after spotting her "dancing her a– off" at one of his shows in New York City during the height of his fame in the early '90s.
MADONNA CONFESSES CHALLENGES OF MOTHERHOOD, BALANCING CAREER: 'I'M STRUGGLING'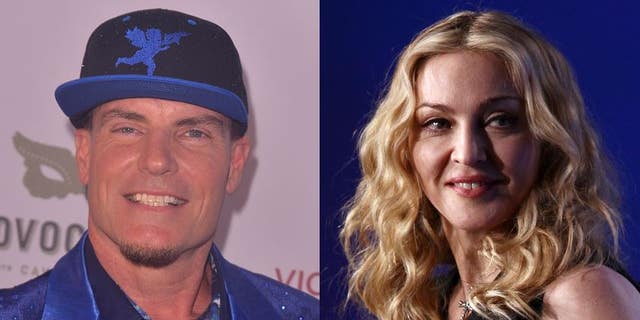 Vanilla Ice says Madonna proposed to him while they were dating in the early 1990s. 
(Johnny Louis/Win McNamee/)
After the show, he said, she went back to his dressing room and said hello, and "she kind of gave me the sexy eyes, you know, and I was like, 'Well, she's really too old for me, so I must be mistaken on that.'"
Hutt's father, SBK Records co-founder Charles Koppelman set up a date for him and Madonna.
"And I said this is not real. … And so we went and ate together. … And what happened, oh yeah, it get a little dirty after that," he said, demurring.
"It got weird, and I didn't know what was going on," he said, laughing. "Like I told you, my whole life is a snow globe. You think Justin Bieber had it crazy? You have no idea. You have no idea what I had to go through. Holy moly."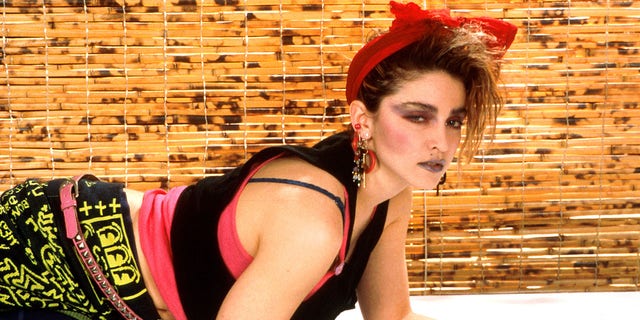 Vanilla Ice said he broke up with Madonna after she included him in her "Sex" book without asking him. 
(Michael Putland/Getty Images)
He said he broke up with her after she included him in her "Sex" book "without my consent, without my knowledge, without anything."
He said he was dating her while she was working on the book and had no idea about it.
CLICK HERE TO SIGN UP FOR THE ENTERTAINMENT NEWSLETTER
"That book came out, and I saw it was so slutty. I didn't want to be a part of it, and I said, 'How could you do that to me and why did you do that to me?'"
He added that he could have sued her, but he didn't want the controversy, so he just said, "Let's just let it go, and you go your way, I go mine."
Madonna took the breakup badly, he said, claiming she called him repeatedly and he "had to hang up on her a few times, but that was it."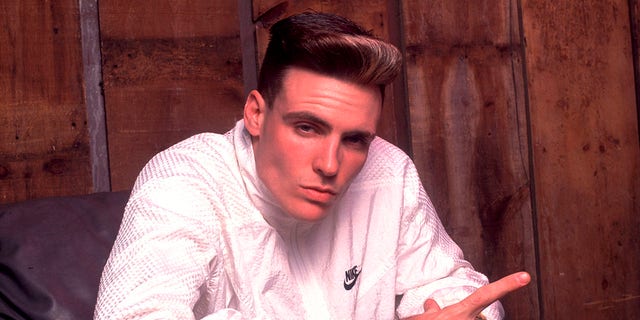 Vanilla Ice said he met Madonna after a show in New York City. 
(Paul Natkin/Getty Images)
He claimed it was "kind of a normal relationship" outside of them both being celebrities. "You have two people who have to deal with two people, and it's just basically her and I. And, at that point, there wasn't really anything different than any other normal relationship really."
He admitted when they went out in public they would wear disguises.
"She put a mustache on me and dressed me up like an old man," he revealed.
CLICK HERE TO GET THE FOX NEWS APP
"But it was still, you know, normal," he said. "And we had to function as two people, otherwise it wouldn't."
"She's great, she's a legend," he added of his ex, saying he hears "bad things" about her now but doesn't necessarily believe any of the stories.
Ice married Laura Giaritta in 1997, but the couple finalized their divorce in 2019. Madonna married Guy Ritchie in 2000. They divorced in 2008.