close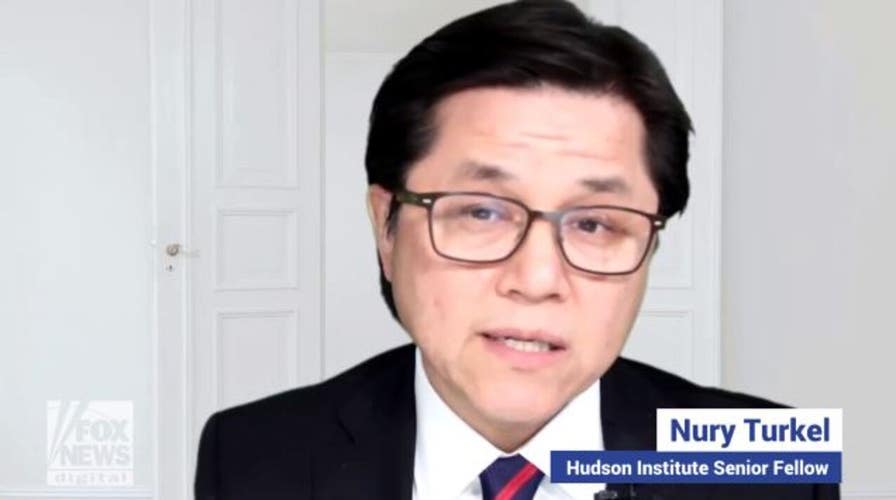 Video
Nury Turkel discusses the Olympics and China's genocide of Uyghurs
Hudson Institute senior fellow explains why words matter when describing China's actions against Uyghurs.
A group representing the Uyghur people is calling on the International Criminal Court (ICC) to pursue charges against Chinese President Xi Jinping after the court issued an arrest warrant for Russian President Vladimir Putin.
"We call on the International Criminal Court to act and hold Chinese leader Xi Jinping accountable for the ongoing genocide and crimes against humanity against Uyghurs and other Turkic peoples," Prime Minister Salih Hudayar of the East Turkistan Government in Exile said in a Saturday press release.
"The International Criminal Court must uphold justice and fulfill its commitment to 'Never Again' by investigating the ongoing genocide and arresting Xi Jinping for his direct role in this Holocaust-like genocide in the 21st century."
The press release echoes what government officials across the globe and pro-Uyghur activists have claimed for years regarding China's "ongoing campaign of mass internment, forced labor, forced sterilization, and forced family separation against Turkic ethnic groups in East Turkistan, which has been officially designated as genocide by the U.S. government and the Parliaments of nearly a dozen western nations since 2021."
HACKED XINJIANG FILES REVEAL CHINA'S UYGHUR GENOCIDE DETAILS: 'JUST KILL THEM'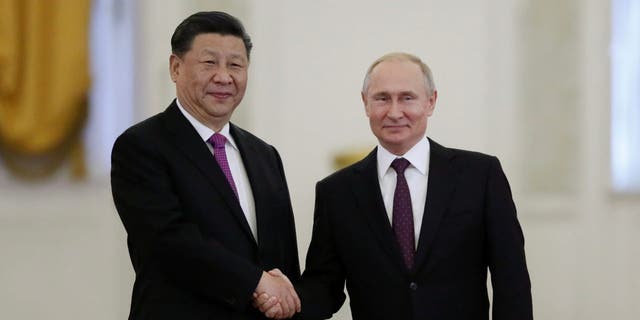 Russian President Vladimir Putin shakes hands with his Chinese counterpart Xi Jinping at the Kremlin in Moscow, Russia (Reuters/Evgenia Novozhenina/Pool)
The press release comes the same week the ICC issued an arrest warrant for Putin and Russian official Maria Alekseyevna Lvova-Belova for their alleged involvement in war crimes during the invasion of Ukraine.
The ICC said that Putin "is allegedly responsible for the war crime of unlawful deportation of population (children) and that of unlawful transfer of population (children) from occupied areas of Ukraine to the Russian Federation."
UN REPORT CITES ALLEGED 'PATTERNS OF ABUSE' IN CHINA'S TREATMENT OF UYGHUR MINORITY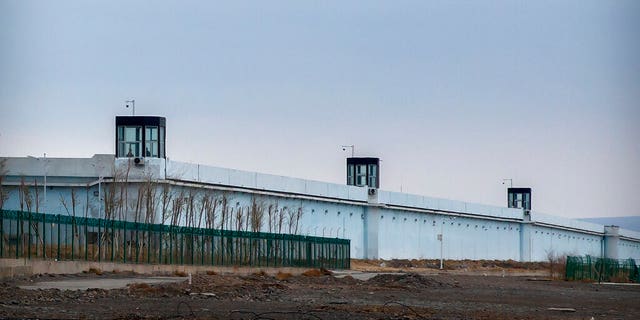 China's discriminatory detention of Uyghurs and other mostly Muslim ethnic groups in the western region of Xinjiang may constitute crimes against humanity, the U.N. human rights office said in 2022 (AP Photo/Mark Schiefelbein, File)
Russian Ministry of Foreign Affairs spokeswoman Maria Zakharova dismissed the arrest warrant shortly after it was issued.
"Russia is not a party to the Rome Statute of the International Criminal Court and does not bear obligations under it," Zakharova said. "Russia does not cooperate with this body, and possible 'recipes' for arrest coming from the International Court of Justice will be legally null and void for us."
The press release from the exiled Uyghurs outlines similar allegations of forced deportations of ethnically Turkic people.
PROMINENT NYC VENUES REPEATEDLY HOST CHINESE OFFICIAL WHO PRAISED CCP, DENIED UYGHUR GENOCIDE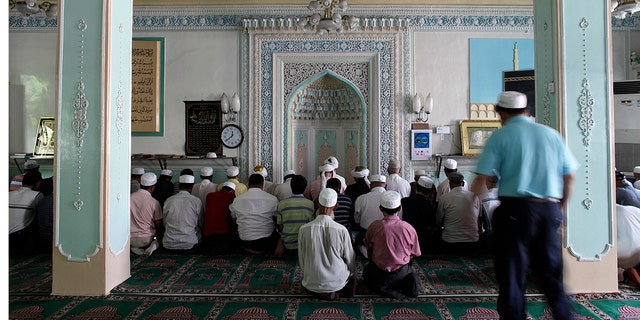 Ethnic Uighurs pray inside a mosque in Urumqi in China's Xinjiang Autonomous Region.  (Reuters/Nir Elias )
"In June 2021, lawyers representing the ETGE and ETNM submitted additional evidence to the ICC that the Chinese Government is implementing a policy of rounding up Uyghur and other ethnically Turkic people from outside China, including ICC member States such as neighboring Tajikistan, and forcefully deporting them back to East Turkistan ("Xinjiang"), where they are subjected to genocidal acts and crimes against humanity," the press release stated.
"The new evidence highlighted that upwards of 3,000 Uyghurs had been forcibly deported from Tajikistan with an additional 4,000 from Kyrgyzstan."
'CREDIBLE CASE' CHINA IS CARRYING OUT GENOCIDE AGAINST UIGHURS: LEGAL OPINION
Additionally, the press release states that over 3 million Uyghurs, Kazakhs, and other Turkic people have been put in internment camps and that over 880,500 Uyghur and other Turkic children have been forcibly separated from their families.
Fox News Digital reached out to China's U.S. Consulate and the ICC for comment but did not immediately receive a response.
"The ICC is presently considering all of the evidence we have submitted in order to decide on opening an ICC investigation," Hudayar told Fox News Digital in a statement.
CLICK HERE TO GET THE FOX NEWS APP
"We are in contact with the Office of the Prosecutor about the evidence submitted and are requesting that the Prosecutor should act without delay to start an ICC investigation and hold those responsible to account."
Xi is scheduled to fly to Russia next week to meet with Putin for a meeting where the Kremlin says the two leaders will discuss "issues of further development of comprehensive partnership and strategic interaction between Russia and China."
Andrew Mark Miller is a writer at Fox News. Find him on Twitter @andymarkmiller and email tips to [email protected].