close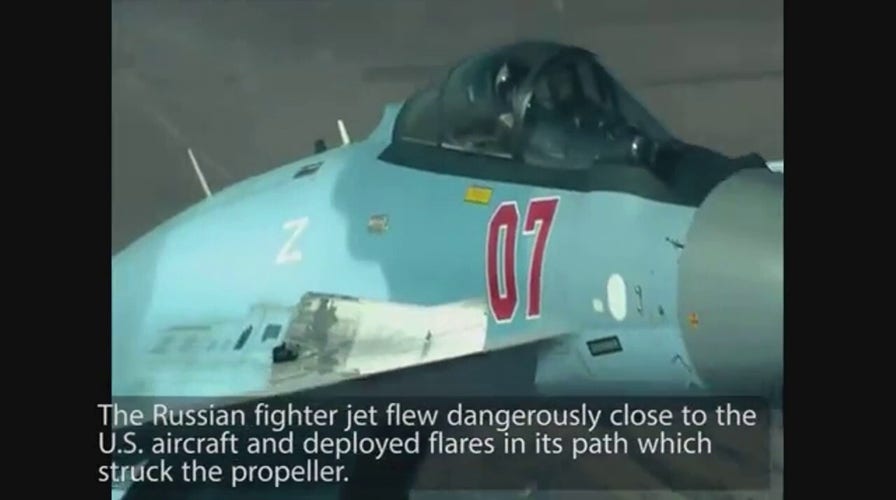 Video
Russia fighter jet damages US drone over Syria
A U.S. MQ-9 drone was damaged when Russian fighter jets deployed flares and flew within "meters" of the American aircraft on July 23, 2023, U.S. Air Forces Central said.
U.S. military officials have called for an end to the escalating civil war in Syria over concerns that it could lead to a resurgence of ISIS, while critics accuse some regional leaders — including those in Iran — of leaning on "ethnic" tensions to drive the fighting.
"Operation Inherent Resolve continues to closely monitor events in northeast Syria," Combined Joint Task Force – Operation Inherent Resolve wrote in a statement released Thursday.
Using the Arabic acronym "Daesh" to refer to ISIS, the statement continued, "We remain focused on working with the Syrian Defense Forces to ensure the enduring defeat of Daesh, in support of regional security and stability. Distractions from this critical work create instability and increase the risk of Daesh resurgence."
"The violence in northeast Syria must cease, and the effort returned to creating peace and stability in northeast Syria, free from the threat of Daesh," it added.
MULTI-PARTY COALITION CRITICIZES EGYPTIAN GOVERNMENT IN RARE SHOW OF DISSENT
Fighting between rival groups in East Syria broke out on Monday, leaving at least 40 dead and dozens wounded. Fighting continued on Thursday, with clashes along the border with Iraq as both sides look to bring in reinforcements.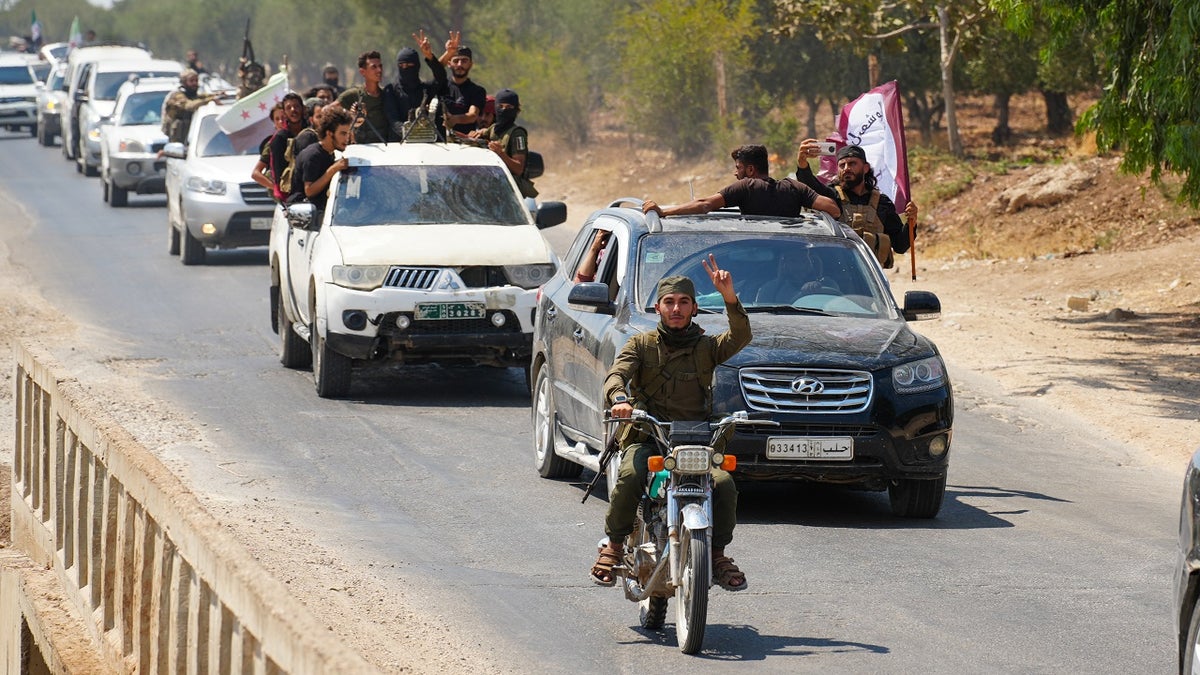 Tribal members in northwestern Syria have declared a general mobilization and are demanding the opening of roads to Deir ez-Zor to support the Arab faction engaged in battles against the QSD militia. (Rami Alsayed/NurPhoto via Getty Images)
The Associated Press reported that the Syrian Democratic Forces (SDF) dismissed Ahmad Khbeil, better known as Abu Khawla, and arrested him on a number of charges related to "multiple crimes and violations," including drug trafficking.
Khbeil was also removed over "coordination with external entities hostile to the revolution," apparently a reference to his purported contacts with the Syrian government in Damascus and its Iranian and Russian allies.
MULTI-PARTY COALITION CRITICIZES EGYPTIAN GOVERNMENT IN RARE SHOW OF DISSENT
A news outlet associated with Khawla issued a statement Sunday claiming that Kurdish security forces shut down the office and detained journalists. The claims could not be independently verified, but they show a growing divide within the SDF between various factions.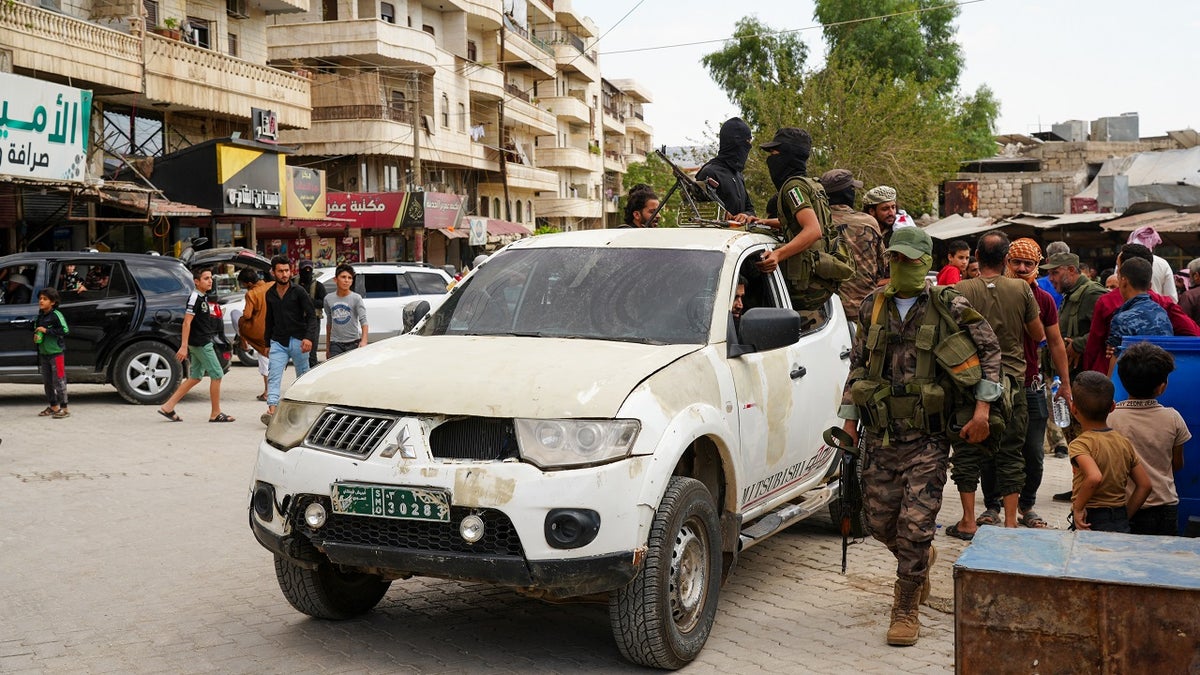 In recent days, there has been a heightened escalation of tension and armed clashes between the Syrian Democratic Forces and Arab tribal members. These clashes erupted due to the arrest by the SDF of military leaders from the Deir ez-Zor Military Council. ( Rami Alsayed/NurPhoto via Getty Images)
Syrian President Bashar Assad and Iranian President Ebrahim Raisi have leaned on the ethnic tensions between Arabs and Kurds to further divide the group and ensure greater conflict among the U.S.-backed coalition. The clashes pitted members of the Kurdish-led Syrian Democratic Forces against its former ally the Arab-led Deir el-Zour Military Council and some regional Arab tribesmen who had sided with them.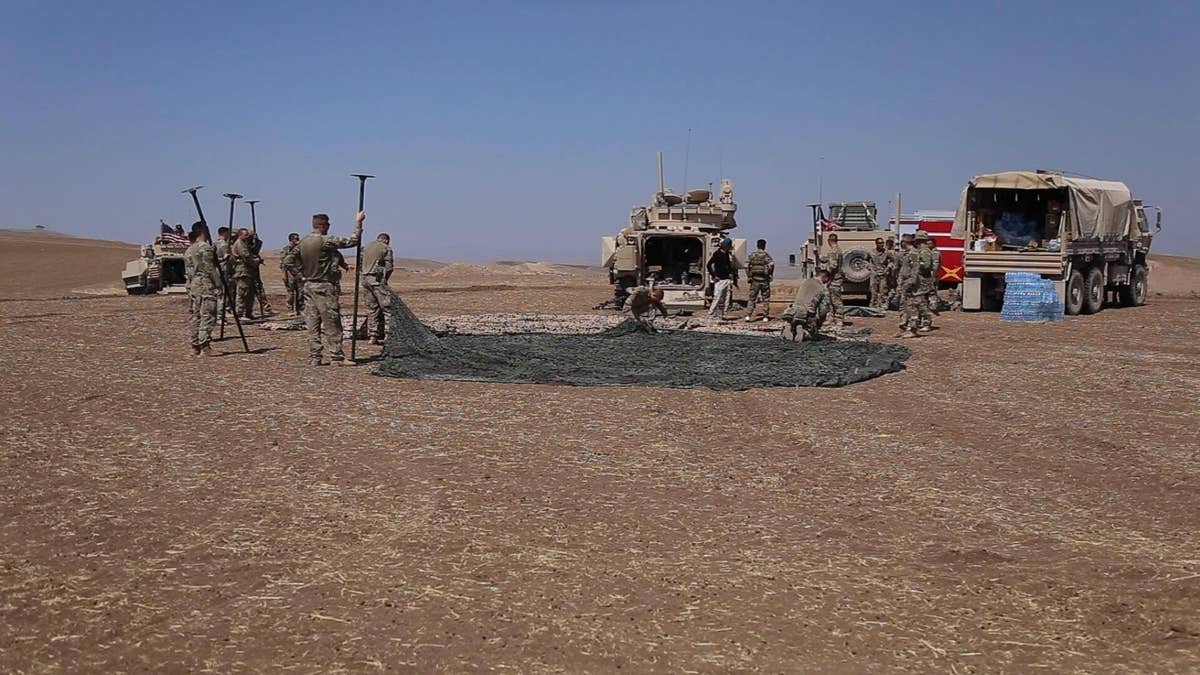 U.S. forces provide military training to members of the YPG/SDF, which Turkiye consider as an extension of PKK in Syria, in the Qamisli district in the Al-Hasakah province, Syria, on Aug. 18, 2023.  (Hedil Amir/Anadolu Agency via Getty Images)
"The Assad government and Iran want to portray the violence in ethnic terms, Kurd vs. Arab, to exacerbate the situation, which is both problematic and inaccurate," Sinam Sherkany Mohamad, Chief of Mission of the Syrian Democratic Council in Washington, D.C., told Fox News Digital. "This is not an ethnic issue."
STRIKE PLANNED FOR AIR TRAFFIC CONTROLLERS AT LEBANON'S ONLY CIVILIAN AIRPORT
"[Khawla's forces] will play into the hands of ISIS and empower ISIS forces operating in the region to attack the SDF as well," she insisted. "This is a dangerous situation, which could spiral out of control and destabilize the only region of Syria that is safe and stable," referring to the area Deir ez-Zour, where the SDF has established its various bases.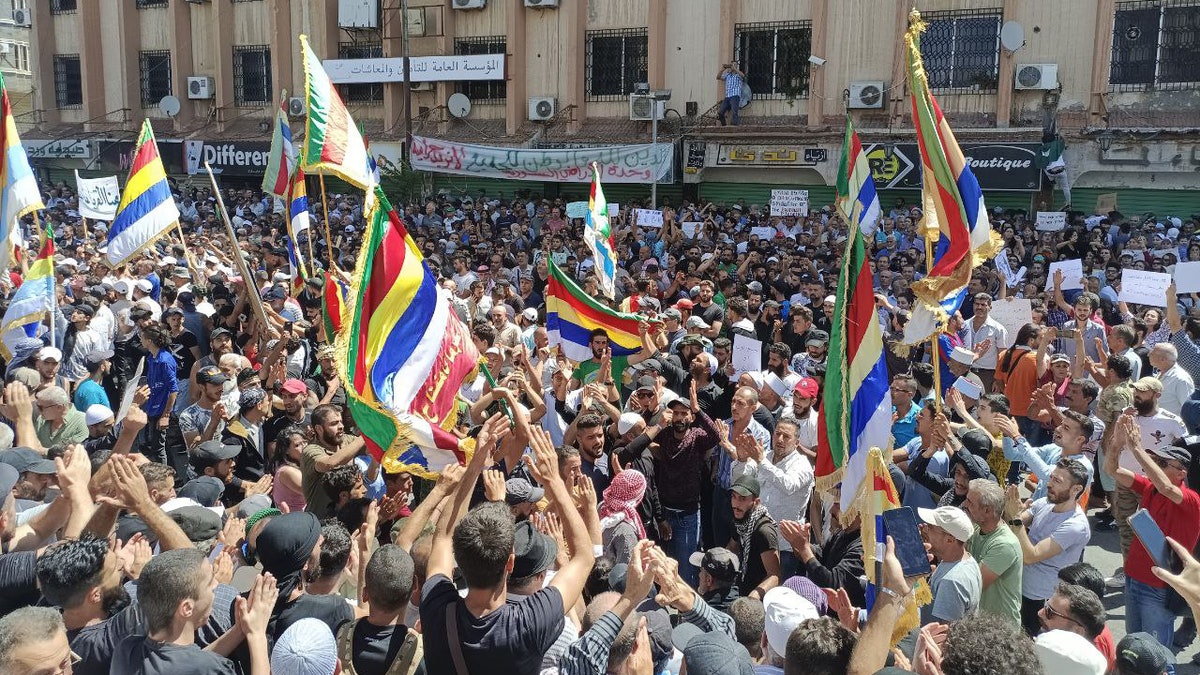 People gather to protest against Bashar al-Assad regime in Al Suwayda, Syria, on Friday. Thousands of people gathered in Syria's Idlib, Aleppo, Deir ez-Zor, Al-Hasakah, Raqqa, Daraa and Al-Suwayda provinces to protest against the Damascus administration.  (Leys El-Cebel/Anadolu Agency via Getty Images)
David Adesnik, senior fellow specializing in Syria at the Foundation for the Defense of Democracies, argued that the conflict exposes Assad's desperation to drive the U.S. out of the region, as "there is less violence now than at the height of the war, but the deprivation is greater than ever" with "regime insiders" plundering the country for "everything" they can get their hands on.
"The protests should remind us that Assad's supposed victory in the Syrian civil war is a hollow one," Adesnik argued. "The regime survives thanks to narco-trafficking, Iranian oil and the Russian air force."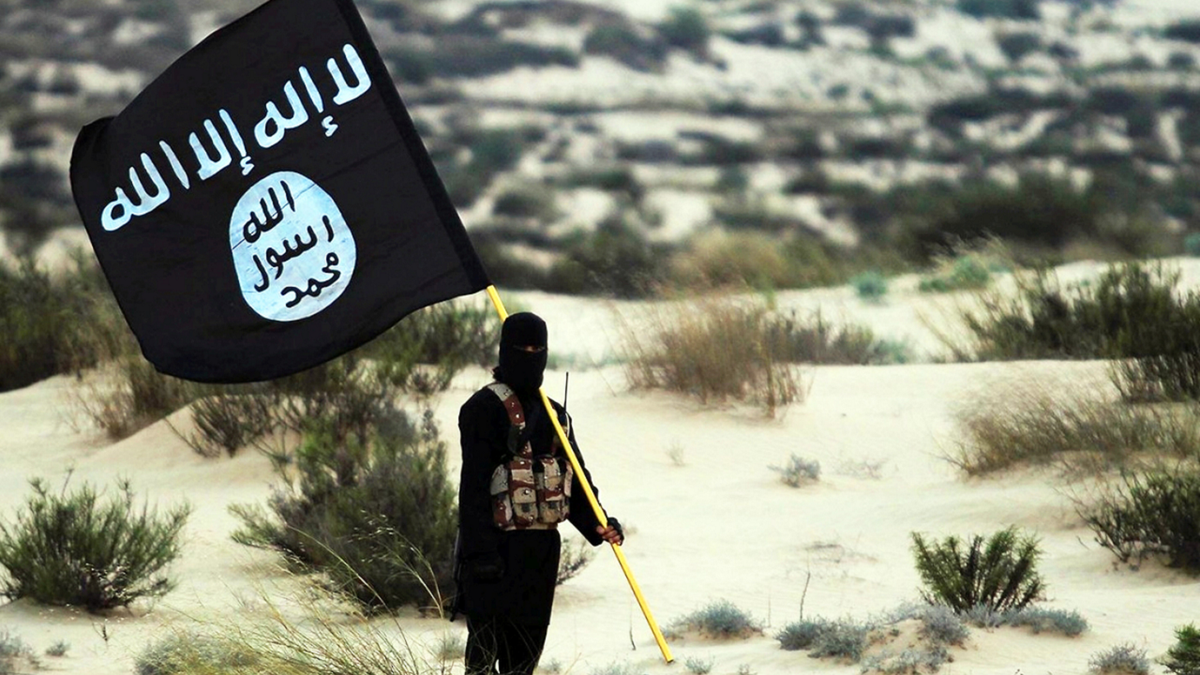 A masked Islamic State soldier poses holding the ISIS flag in 2015.  (Pictures from History/Universal Images Group via Getty Images)
CLICK HERE TO GET THE FOX NEWS APP
"The U.S. military is right to be concerned," he added. "The situation is explosive, and it's not just ISIS that could benefit from divisions in the Coalition's ranks — Iran, the Assad regime, and their proxies are actively working to worsen the situation.
"They want U.S. troops out of northeast Syria, even if means sowing chaos that hurts the local population more than anyone."
Peter Aitken is a Fox News Digital reporter with a focus on national and global news.