close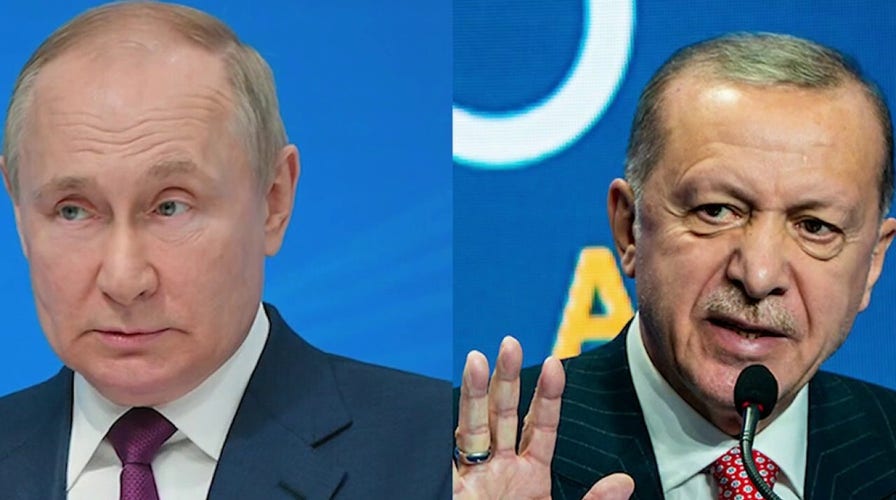 Video
NATO secretary general responds to Putin's expected trip to Turkey next month
NATO secretary general Jens Stoltenberg discusses the Russia-Ukraine war, China threat and other alliances on 'Your World.'
The U.S. State Department is proposing a deal with the government of Morocco that includes the sale of High Mobility Artillery Rocket Systems (HIMARS) and other related equipment for $542.2 million to improve security of the non-NATO ally in North Africa.
Congress was notified of the possible sale Tuesday, when the Defense Security Cooperation Agency delivered the required certification, according to a press release.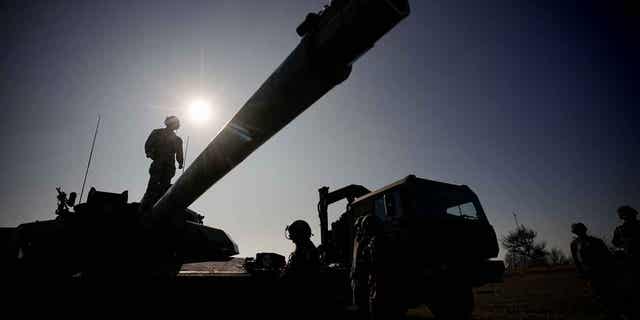 A French serviceman stands on a Leclerc main battle tank during a joint French US exercise involving HIMARS and MLRP rocket launchers and at a firing range in Capu Midia, on the Black Sea shore, Romania, Thursday, Feb. 9, 2023. (AP Photo/Andreea Alexandru, File)
Morocco requested to purchase 18 HIMARS launchers, 40 army tactical missile systems, 36 guided multiple launch rocket systems, 36 guided multiple launch rocket systems with alternative warheads, nine high mobility multipurpose wheeled vehicles, and 18 international field artillery tactical data systems.
ISIS-AFFILIATED MOROCCAN JAILED FOR BEHEADING EUROPEAN HIKERS KILLS HIMSELF IN PRISON
The sale would also include things like 40 low cost reduced range practice rocket pods, 35 vehicular dual long-range radio systems with GPS, three wrecker trucks, 18 cargo trucks, 18 trailers, communications equipment, camouflage screen and support systems, spare parts, laptop computers, support services, and more.
Morocco is located on the southern side of the Strait of Gibraltar.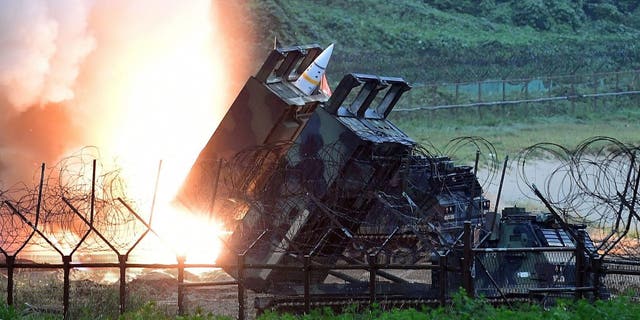 U.S. Army Tactical Missile System (ATACMS) firing a missile into the East Sea during a South Korea-U.S. joint missile drill aimed to counter North Korea¡¯s ICBM test on July 29, 2017, in East Coast, South Korea. (South Korean Defense Ministry via Getty Images, File)
The proposed sale, the release notes, is intended to improve Morocco's capability to meet current and future threats.
POPULAR MOROCCAN SINGERS' RAPE TRIAL BEGINS IN PARIS IN CASE THAT SPARKED BACKLASH AMONG FEMINIST ACTIVISTS
It is also intended to help with Morocco's ability to detect threats and control its borders to help maintain regional stability and security.
Additionally, the equipment will enhance efforts of the Royal Armed Forces, which conducts exercises with U.S. forces that focus on countering terrorism and extremist organizations in the Sahel and Maghreb region.
Contractors involved in the deal include Lockheed Martin Missiles and Fire Control; L3 Harris Communications, Inc; Raytheon; COBHAM Aerospace Connectivity; Oshkosh Defense, LLC; AAR Corporation AAR Manufacturing Inc.; and AM General LLC.
CLICK HERE TO GET THE FOX NEWS APP
Along with the equipment, the proposal also requires 13 additional U.S. Government and U.S. contractor representatives to be stationed in Morocco.