close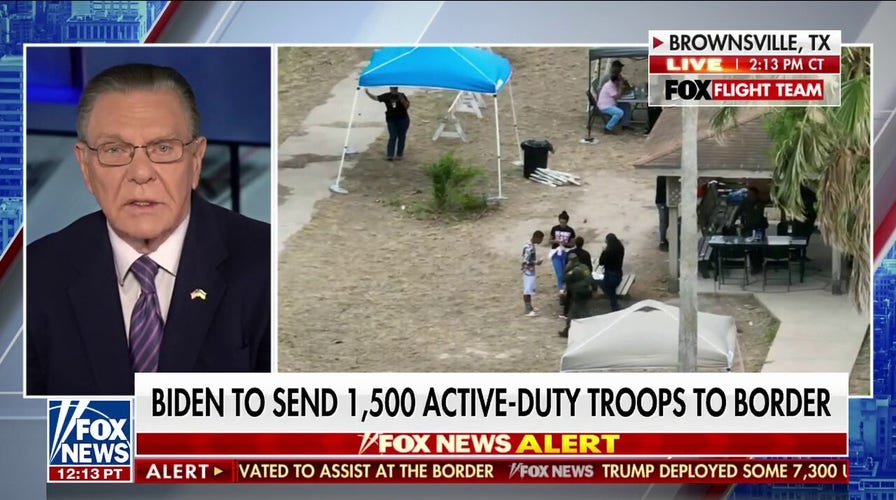 Video
Gen. Jack Keane: Terrorists are well aware the border is open
Institute for the Study of War Chairman Gen. Jack Keane argues Biden fundamentally changed the mission of border patrol on The Story.
Senior officials with the U.S. State Department appeared at a forum in Iraq that featured a known terrorist as its keynote speaker.
Alina Romanowski, the U.S. ambassador to Iraq, and Barbara Leaf, the assistant secretary of state for Near Eastern Affairs, attended and spoke at the Iraq Forum last week, despite the event featuring Qais al-Khazali, who is listed by the State Department as a specially designated global terrorist, according to a report from the Long War Journal.
Khazali, an active Shia terrorist, leads the group known as Asaib Ahl al-Haq, or the League of the Righteous, which has also been classified as a foreign terrorist organization.
NOTORIOUS IRAQ MILITIA LEADER ONCE HELD BY US THREATENS AMERICANS ON THE BATTLEFIELD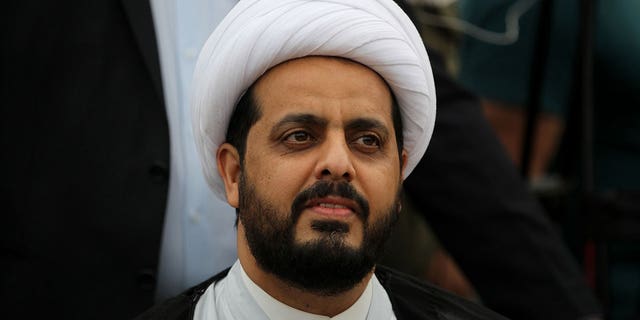 Qais al-Khazali, leader of the Asaib Ahl al-Haq (Ahmad al-Rubaye/AFP via Getty Images)
Khazali has long been known for arming and training Iranian-backed militias that have carried out several attacks against U.S. troops for more than a decade, including the 2006 attack against the Karbala Provincial Joint Communications Center in Iraq that resulted in the murders of five U.S. soldiers after plans to kidnap them and bring them to Iran fell through.
"What message does this send to U.S. soldiers who fought against these groups, who have had their friends killed or wounded?" Bill Roggio, managing editor of Long War Journal, told Fox News Digital. "This is a complete kick in the gut to anyone who served in Iraq and who had to deal with these Shia militia groups."
Roggio told Fox News Digital that Khazali is "responsible for killing hundreds of American soldiers" over the years and that he was "instrumental in "organizing, recruiting, training and building up all the Shia terrorist militias associated with Iran."
Roggio believes the event should have been boycotted by U.S. officials because of Khazali's appearance, both because of safety concerns and because of the message it could potentially send to the world.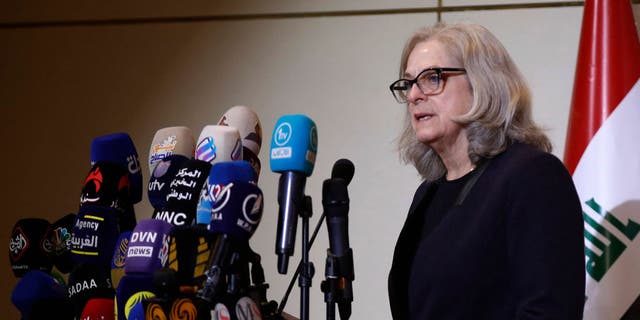 U.S. Ambassador to Iraq Alina Romanowski (Ahmad al-Rubaye/AFP via Getty Images)
POWERFUL IRAQI MILITANT APPEARS ON LEBANON-ISRAEL BORDER
"The State Department should not appear at an event with him and the fact that state officials did tells me there is a major breakdown somewhere," Roggio said. "Either they knew he was in attendance and they didn't care and allowed their senior personnel to attend or they didn't know and have a major breakdown in their security apparatus. Neither is comforting."
"We've legitimized them," Roggio continued. "Khazali is loving this, because he's being legitimized. The Iranians are emboldened by this."
Reached for comment by Fox News Digital, a State Department spokesperson confirmed that Leaf attended and spoke at the forum on the invite of Dlawer Ala'Aldeen, the founding president of the Middle East Research Institute. However, the spokesperson noted that Leaf's appearance was on May 2, while Khazali's appearance was on May 3.
The spokesperson also added that Khazali remains a U.S. designated terrorist and that Leaf was at no time in the same room as him.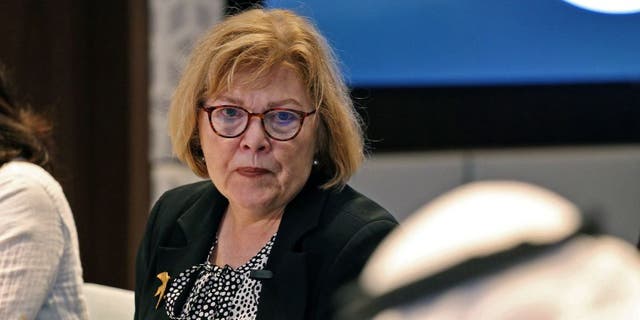 Barbara Leaf, assistant secretary of state for Near Eastern Affairs (Yasser al-Zayyat/AFP via Getty Images))
CLICK HERE TO GET THE FOX NEWS APP
A follow-up request for comment on whether the State Department was aware Khazali would be speaking at the event and if a boycott was considered as a result was not immediately returned.
But Roggio argues that speaking on separate days of the forum is not an adequate explanation.
"U.S. officials should never participate in a forum that a specialty designated global terrorist is involved in, even if they're in attendance on different days," he said.
"At the very least they should have issued a statement saying they can't participate in the event because there is a special designated global terrorist in attendance," Roggio said. "They should have boycotted it."
The White House National Security Council did not immediately respond to a Fox News request for comment on the forum.
Michael Lee is a writer at Fox News. Follow him on Twitter @UAMichaelLee