close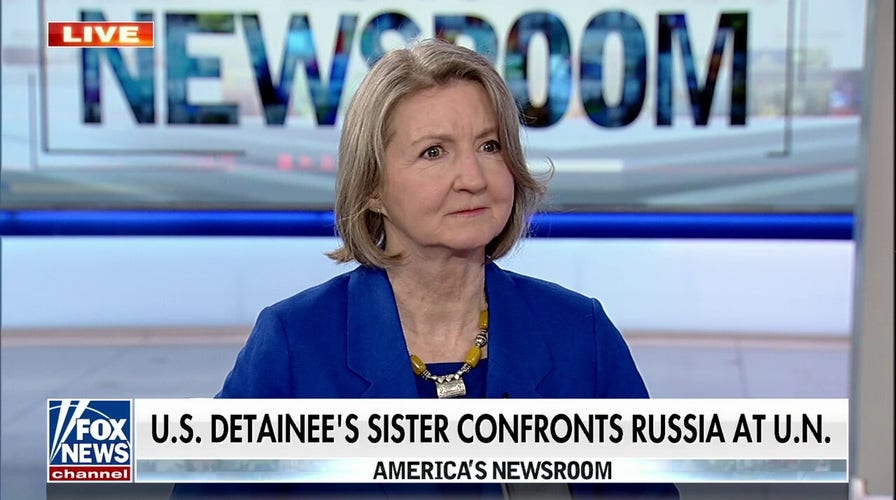 Video
Paul Whelans sister calls for his release at UN: He wont be left behind again
Elizabeth Whelan joins Americas Newsroom after she confronted Russia at the U.N. Security Council on the wrongful imprisonment of her brother, Paul Whelan.
American citizen and Marine veteran Paul Whelan was seen in a rare video on Russian state media from the prison where he is currently serving a 16-year sentence on espionage charges long dismissed by the U.S. government.
The video, aired on Monday by Russia Today, a Kremlin-backed television network, shows Whelan in black overalls and a black hat at a penal colony in the country's Mordovia region.
The Marine veteran was charged by Russia with espionage in 2018 and convicted in 2020, accusations Whelan has denied. He can be seen at a sewing machine when he is asked by an English-speaking reporter for an interview.
WHO IS PAUL WHELAN? FORMER US MARINE LEFT BEHIND IN BRITTNEY GRINER-VIKTOR BOUT EXCHANGE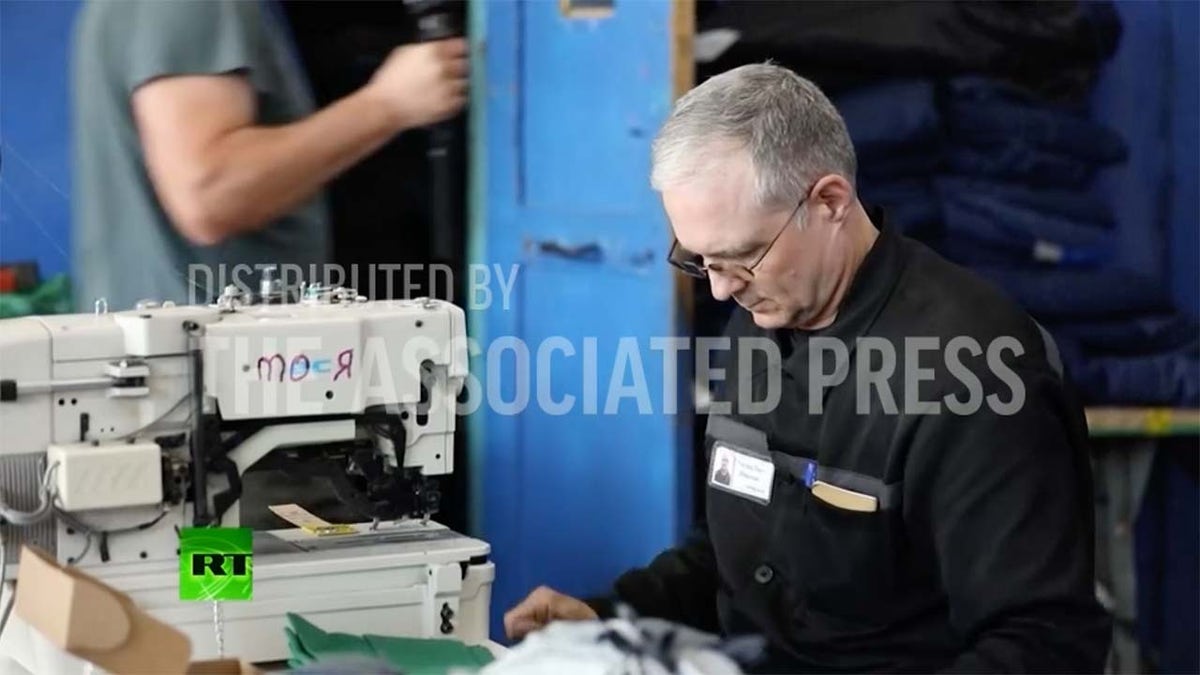 American citizen and Marine veteran Paul Whelan was shown on Russian state media in a rare video Monday. (AP screenshot via RT)
"Sir, you understand when I say that I can't do an interview, which means that I can't answer any questions," Whelan tells the reporter.
During other portions of the video, Whelan can be seen chatting with other inmates in the prison yard and eating in the cafeteria.
"Today was the first time I've seen what he really looks like since June 2020," Whelan's brother David Whelan said in a statement, according to CBS News. "So thank you, Russia Today, because although your reporting is the worst sort of propaganda and you are the mouthpiece for war criminals, at least I could see what Paul looks like after all of these years."
According to Whelan's brother, a similar interview request from the network in May resulted in prison staff retaliation "against him after he didn't participate."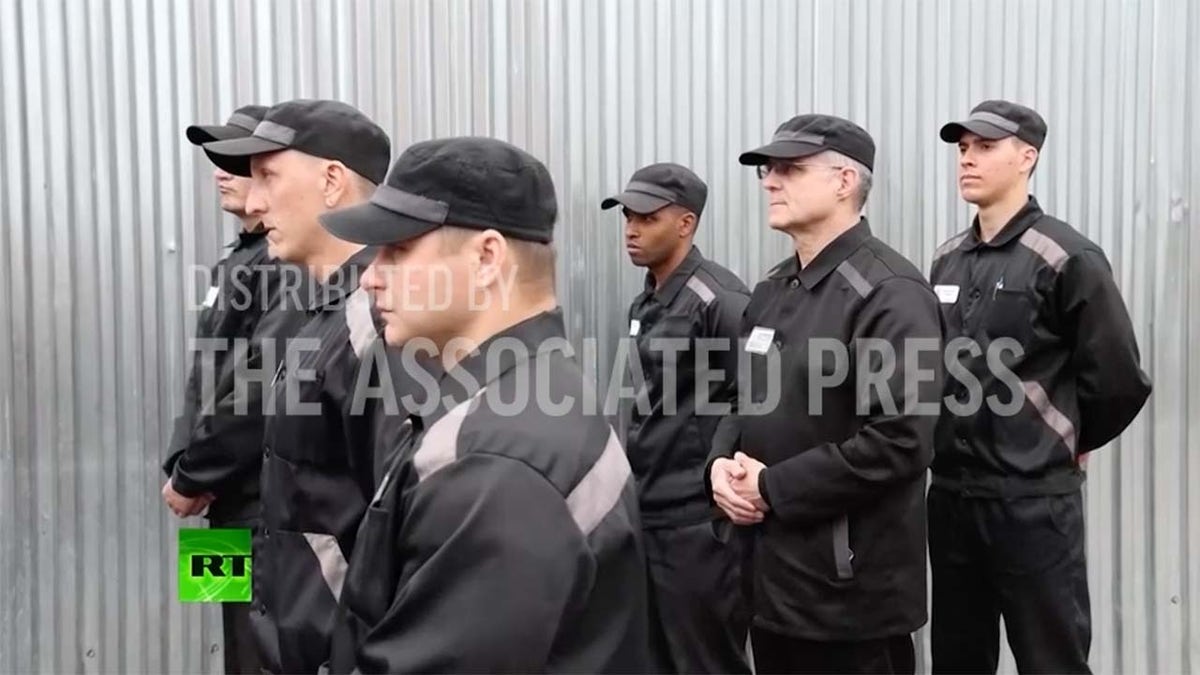 American Paul Whelan seen in video aired on Russia Today. (AP screenshot via RT)
BROTHER OF RUSSIA DETAINEE PAUL WHELAN CALLS ON BIDEN ADMINISTRATION TO GET HIM, IMPRISONED WSJ REPORTER HOME
"I wish I could see Paul under better circumstances. But it was good to see him again and to see the fight remains in his eyes," David wrote in the statement. "It is good to know Paul remains unbowed."
The Biden administration has designated Whelan as "wrongfully detained," according to a report from Reuters, a legal classification that means the U.S. considers the charges against the American as baseless.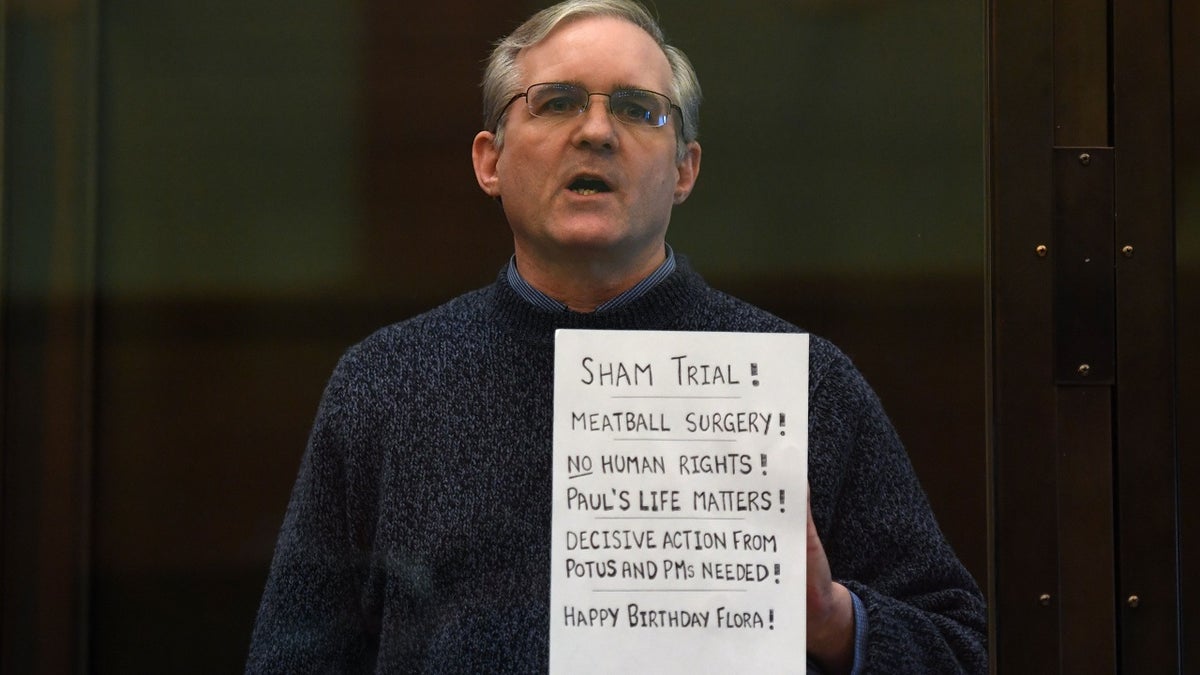 Paul Whelan, a U.S. Marine veteran, stands inside a defendants' cage as he waits to hear his verdict in Moscow on June 15, 2020. (Kirill Kudryavtsev/AFP via Getty Images)
The U.S. has continued efforts to free the jailed American, according to the report, with Secretary of State Antony Blinken recently speaking to Whelan by phone.
The effort to secure the American's release comes amid icy relations between Russia and the U.S., though Washington recently secured the release of two Americans who were jailed in the country.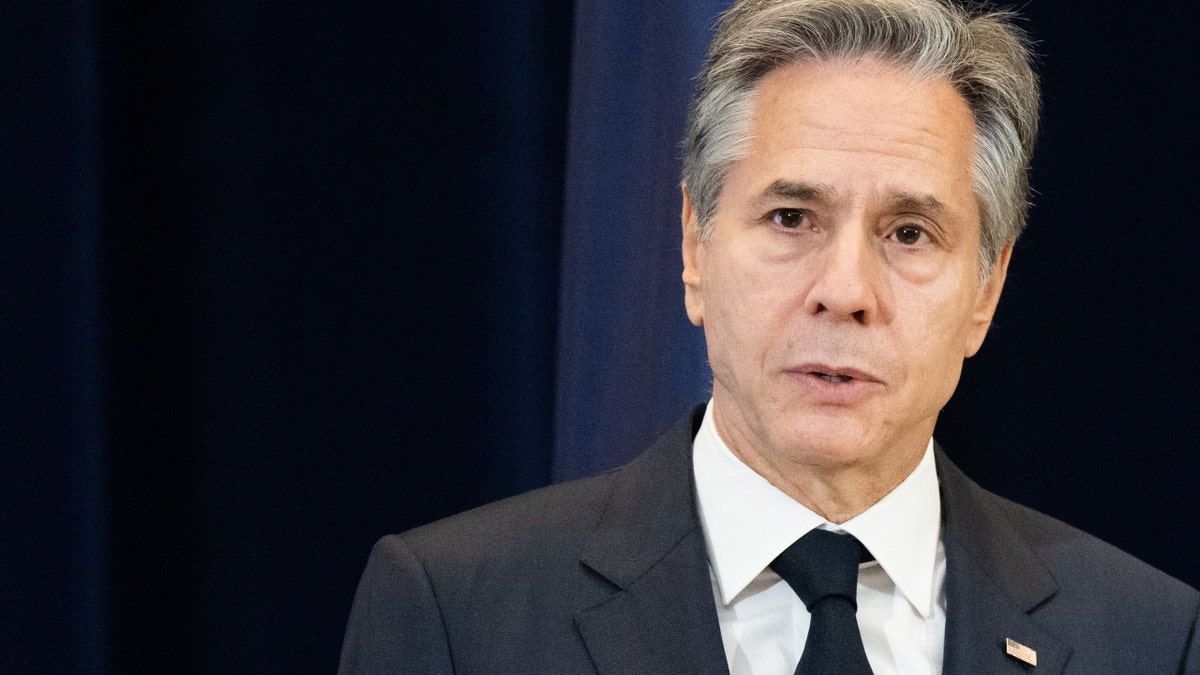 U.S. Secretary of State Antony Blinken (Saul Loeb/AFP via Getty Images)
CLICK HERE TO GET THE FOX NEWS APP
In April of last year, Russia released Marine veteran Trevor Reed in exchange for Russian pilot Konstantin Yaroshenko. More recently in December, WNBA star Brittney Griner was released in exchange for arms dealer Viktor Bout.
The administration has consistently said it is doing everything in its power to secure the release of Whelan.
The White House did not immediately reply to a Fox News request for comment.