close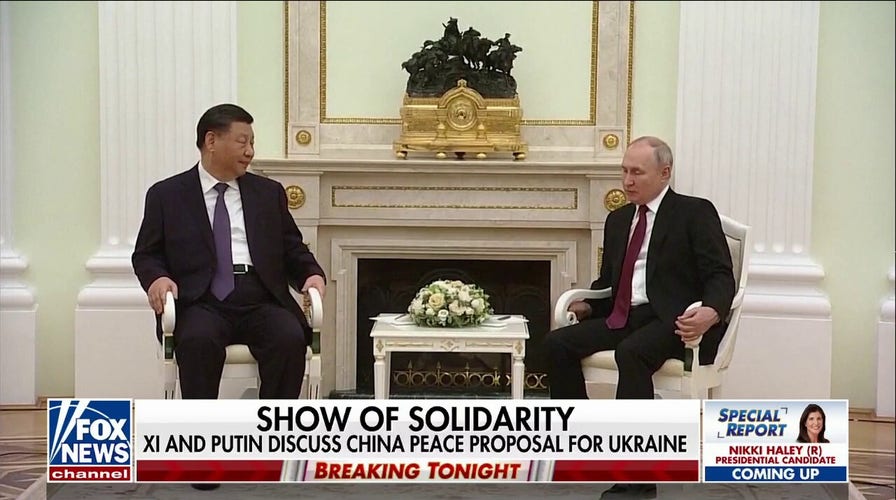 Video
Putin says Russia respects China's plan to end the war
Fox News senior correspondent Mike Tobin has the latest on the meeting between President Xi and President Putin on 'Special Report.'
The U.S. government provided real-time details to Indian officials ahead of the late 2022 border clash with China, catching Beijing off-guard and enraging party leaders, according to a report.
"They were waiting. And that's because the U.S. had given India everything to be fully prepared for this," a source familiar with the intelligence review of the encounter told U.S. News. "It demonstrates a test case of the success of how the two militaries are now cooperating and sharing intelligence."
The Dec. 9 border clash over a disputed territory left nine Indian troops and 22 Chinese troops injured with fractures, black eyes and bruises.
For decades, India and China have fiercely contested the loose demarcation that separates Chinese and Indian-held territories from Ladakh in the west to India's eastern state of Arunachal Pradesh, which China claims in its entirety.
UYGHUR GROUP CALLS ON ICC TO ARREST CHINESE PRESIDENT XI JINPING AFTER PUTIN WARRANT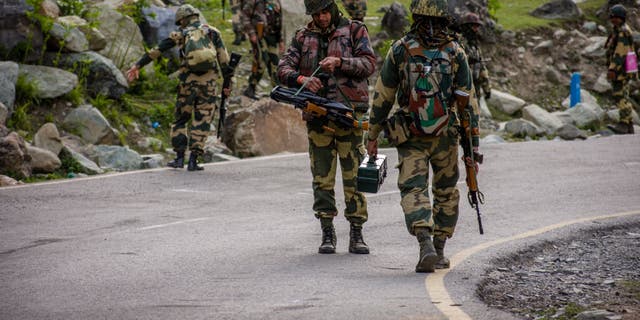 Indian Border Security Force soldiers patrol a highway as Indian army convoy passes through on a highway leading toward Leh, bordering China, on June 19, 2020 in Gagangir, India.  (Photo by Yawar Nazir/Getty Images)
The U.S. government, in the run-up to the most recent clash, provided details to Indian military counterparts about Chinese positions and force strength in advance of an attempted incursion, U.S. News reported. The information included satellite imagery.
Several analysts and officials confirmed details of the encounter as well as the American role, with many noting that the U.S. decision to share such information was unprecedented and indicated great potential for improved cooperation between the two nations in an effort to push back Chinese ambitions in the region.
China had planned to see if its troops could move forward and stay along the part of the border not officially demarcated, but the U.S. intelligence allowed Indian troops to move to the area and meet the Chinese forces, prompting a brawl.
NORTH KOREAN HUMAN RIGHTS REMAIN VIRTUALLY NON-EXISTENT, STATE DEPARTMENT FINDS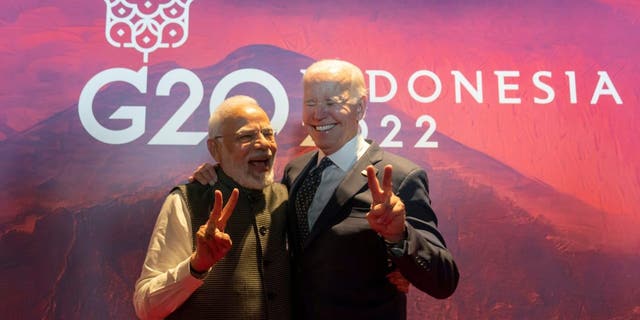 President Biden, right, gestures with India's Prime Minister Narendra Modi before the Partnership for Global Infrastructure and Investment meeting at the G20 summit, Tuesday, Nov. 15, 2022, in Nusa Dua, Bali, Indonesia. (AP Photo/Alex Brandon)
The intelligence sharing resulted from the Basic Exchange and Cooperation Agreement on Geospatial Cooperation (BECA) signed by the U.S. and India in 2020. The deal secured improved military, logistics, compatibility and security information exchanges, but this is the first instance of reported action based on the agreement.
Rebekah Koffler, president of Doctrine & Strategy Consulting and a former Defense Intelligence Agency officer, told Fox News Digital that new intelligence-sharing agreement is "highly significant" and that deepening ties with India is "a good thing for the United States."
"It might help the U.S. pry India from Russia, with whom India has a strong transactional relationship, having been purchasing Russia's weaponry, which is cheaper than but as functional as U.S. military hardware," Koffler noted.
FORMER TAIWAN PRESIDENT MA YING-JEOU TO VISIT CHINA IN EFFORT TO EASE TENSION IN THE REGION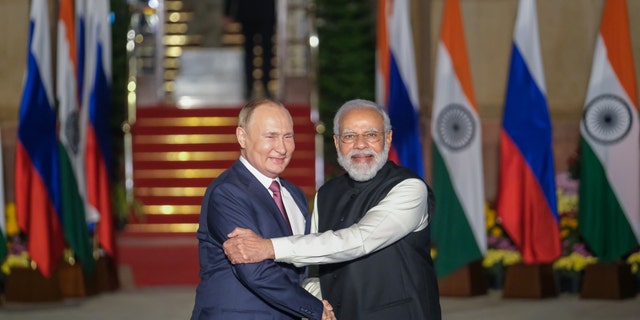 Indian Prime Minister Narendra Modi, right, and Russian President Vladimir Putin pose for photographs as Putin arrives at Hyderabad House in New Delhi, India, on Monday, Dec. 6, 2021. (T. Narayan/Bloomberg via Getty Images)
"It will also help check China's ambitions, which involve resolving the territorial dispute with India in its favor," she continued. "This territorial dispute has the potential to escalate into a full-on conflict between the two nuclear powers, China and India, according to the 2023 Intelligence Community assessment."
CLICK HERE FOR THE FOX NEWS APP
"Such a war would almost call for U.S. intervention, posing a direct risk to U.S. persons and interests."
Neither the U.S. State Department nor the Pentagon responded to a Fox News Digital request for comment by time of publication.
Peter Aitken is a Fox News Digital reporter with a focus on national and global news.