close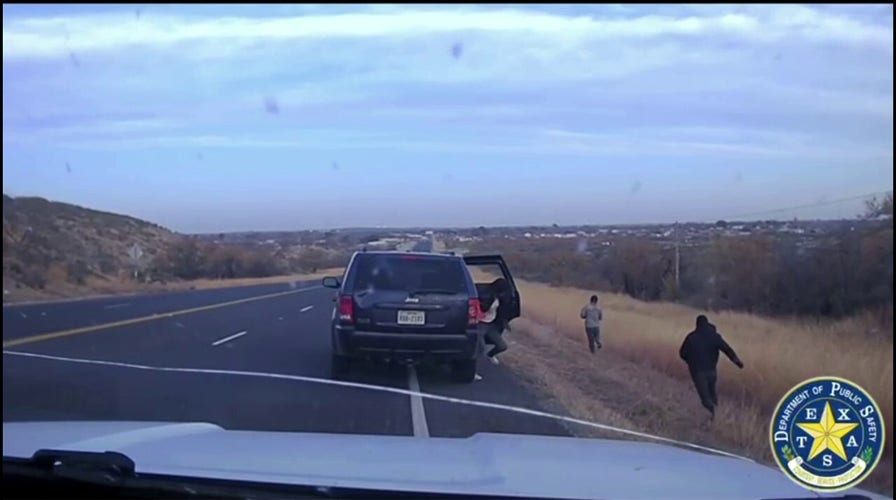 Video
Texas border agents led on high-speed chase after illegal immigrants bail from vehicle
Texas DPS says the driver of the vehicle was only 16 years old
American authorities handed over a key suspect in the 2014 abduction and killing of 43 college students to their Mexican counterparts after he tried crossing the border without the proper documents.
Mexico's National Immigration Institute identified the man only by his first name, but a federal agent later confirmed to The Associated Press on Thursday that he is Alejandro Tenescalco. The institute said he failed to qualify for asylum in the United States.
Tenescalco, a former Mexican police officer, was caught trying to cross the border on Dec. 20.
MEXICAN PROSECUTOR: SHANQUELLA ROBINSON MURDER INVESTIGATION CONTINUES, POTENTIAL ACCOMPLICES BEING DETERMINED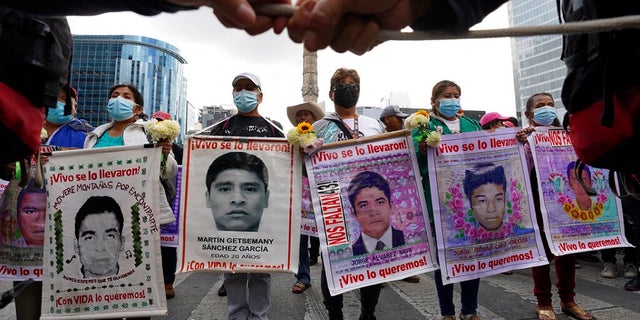 Relatives and classmates of the missing 43 Ayotzinapa college students, march in Mexico City, Sept. 26, 2022, on the anniversary of their disappearance in Iguala, Guerrero state. U.S. authorities handed over a key suspect, Alejandro Tenescalco, in the 2014 disappearances, after the man was caught trying to cross the border Dec. 20, 2022 without proper documents. 
(AP)
He was a police supervisor in Iguala, a city in the state of Chilpancingo where students from a rural teachers college were taken by municipal police. Mexican authorities have suggested that corrupt police turned the students over to a drug gang, who killed them and burned their bodies.
Alejandro Encinas, the head of the government Truth Commission, has called Tenescalco "one of the main perpetrators" of the crime.
He faces charges of kidnapping and organized crime. The Mexican government had offered a $500,000 for his arrest.
The killing of the students drew international outrage and became an example of the endemic violence by brazen drug gangs and corruption throughout Mexico.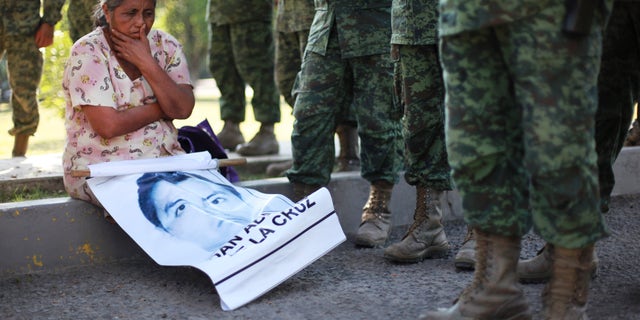 The mother of missing college student Adan Abarajan de la Cruz sits at the foot of soldiers outside a military base during a protest by the families of 43 missing students over the army's alleged responsibility or lack of response to the students disappearance in Iguala, Mexico. 
(AP)
CLICK HERE TO GET THE FOX NEWS APP
The investigations resulted in the arrests of three soldiers, including a now retired general who had been the army commander in the area when the abductions occurred. Also, then federal Attorney General Jesús Murillo Karam has been accused of inventing the government's original account based on torture and manipulation of evidence.
The Associated Press contributed to this report.
Louis Casiano is a reporter for Fox News Digital. Story tips can be sent to [email protected].