close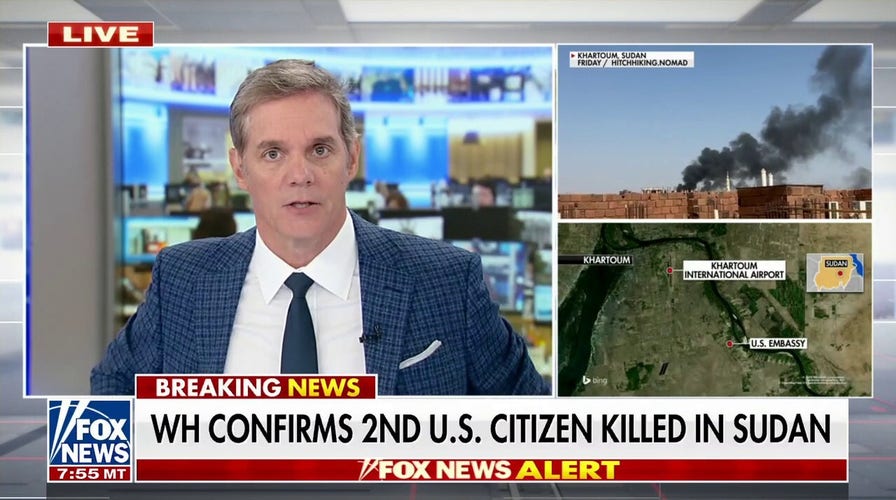 Video
White House confirms second US citizen killed in Sudan
The Biden administration confirmed a second American was killed war-torn Sudan.
The United States government has begun a land evacuation of American civilians who are in Sudan amid a growing civil conflict.
A U.S. official told Fox News that there's an ongoing effort to bus a large group of Americans to the Red Sea, where Port Sudan is located.
It's unclear how many Americans are being evacuated or how many buses are being used in the effort.
Pentagon press secretary Brig. Gen. Pat Ryder said during a Thursday press briefing that U.S. Africa Command was flying unmanned ISR drones over potential land routes in Sudan, adding that U.S. Naval assets are off Sudan's coast in the case of an evacuation.
CLICK HERE TO GET THE FOX NEWS APP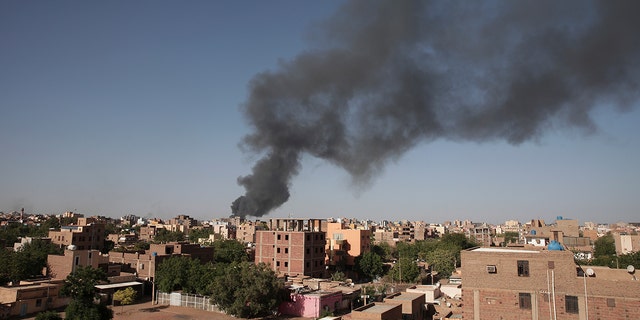 Smoke is seen in Khartoum, Sudan, Wednesday, April 19, 2023. Warring factions trying to seize control of the east African nation of Sudan have plunged the country into chaos, and thousands are fleeing the capital of Khartoum and nearby battle zones. Some countries, including the U.S., have shuttered their embassies and many are coordinating daring evacuations of their staffs and other residents in an array of convoys, flights and frantic getaway drives.  (AP Photo/Marwan Ali)
"We have focused our efforts on support to overland routes," Ryder said.
This is a developing story.
Liz Friden is a Pentagon producer based in Washington, D.C.