FIRST ON FOX: A Russian national and a Washington man were charged Wednesday for conspiracy to commit money laundering and sanctions violations by promoting a cryptocurrency company that facilitated more than $1 billion in money laundering transactions for the sanctioned North Korean cybercrime organization Lazarus Group, Fox News Digital has learned.
According to the indictment unsealed in the Southern District of New York Wednesday, Roman Storm of Auburn, Washington and Roman Semenov of Russia "created, operated, and promoted Tornado Cash, a cryptocurrency mixer" that made possible more than $1 billion in money laundering transactions and laundered hundreds of millions of dollars for the Lazarus Group.
According to the government, as of April 2022, North Korea's Lazarus Group actors have "targeted various firms, entities, and exchanges in the blockchain and cryptocurrency industry using spearphishing campaigns and malware to steal cryptocurrency."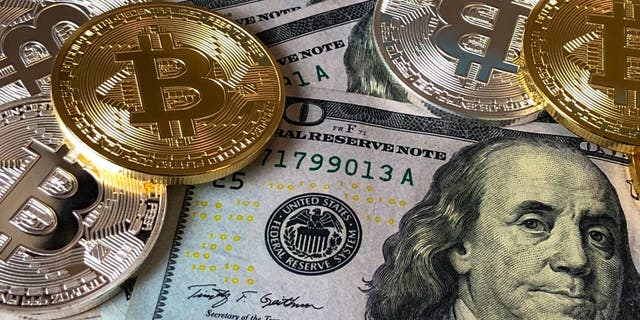 Crypto scams to be aware of include: Fraudulent ICOs, Phishing attempts, and Ponzi schemes. (CyberGuy.com)
"These actors will likely continue exploiting vulnerabilities of cryptocurrency technology firms, gaming companies, and exchanges to generate and launder funds to support the North Korean regime," the agencies warned.
FBI, TREASURY, CISA ISSUE WARNING ABOUT NORTH KOREAN STATE-SPONSORED HACKERS
Storm and Semenov were two of the three founders of the Tornado Cash service, which allowed its customers to engage in untraceable transfers of cryptocurrency. The indictment says the company paid for critical infrastructure to operate the company and made millions of dollars in profits. The company claimed it was untraceable and allowed for anonymous financial transactions.
Storm and Semenov were charged with conspiracy to commit money laundering, conspiracy to commit sanctions violations and conspiracy to operate an unlicensed money transmitting business.
"Today's announcement should remind criminal organizations everywhere in the world that they are neither untraceable nor anonymous," FBI Director Christopher Wray said Wednesday. "You can't hide from us behind a keyboard—whether you're a hacker or facilitator."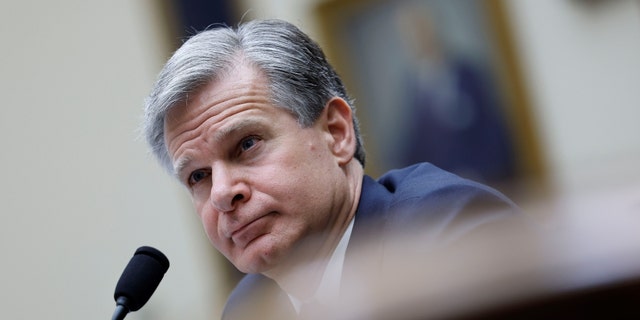 U.S. FBI Director Christopher Wray testifies during a hearing before House Judiciary Committee on Oversight of the Federal Bureau of Investigation in Washington, D.C., on July 12, 2023.  ((Photo by Ting Shen/Xinhua via Getty Images))
Wray said that those charged "engaged in a conspiracy to launder money for cybercriminals, including for a North Korean cybercrime organization seeking to evade sanctions."
CRYPTO MILLIONAIRE RECEIVED THREATENING MESSAGES IN THE WEEK BEFORE HIS GRISLY DEATH: REPORT
"As we have with this operation, the FBI is going to keep dismantling the infrastructure used by cyber criminals to commit and profit from their crimes, and holding anyone who assists those criminals accountable," Wray said.
The FBI and IRS-Criminal Investigation Unit are investigating the case, along with assistance from the Justice Department's Office of International Affairs.
The DOJ's National Cryptocurrency Enforcement Team (NCET) was established to combat the growing illicit use of cryptocurrencies and digital assets. It supports investigations into individuals and entities that enable the use of digital assets to commit and facilitate a variety of crimes—with a focus on virtual currency exchanges, mixing, and tumbling services.
CLICK HERE TO GET THE FOX NEWS APP
The Justice Department says the NCET also leads the government's efforts to collaborate with domestic and foreign government agencies, as well as the private sector, to "aggressively investigate and prosecute crimes involving cryptocurrency and digital assets."
The indictment comes after the FBI, the Cybersecurity and Infrastructure Security Agency (CISA) and the Treasury Department warned earlier this year of "malicious" cyber threats from North Korean state-sponsored actors seeking to exploit "vulnerabilities cryptocurrency technology firms, gaming companies, and exchanges" in the United States in an effort to "generate and launder funds" to support the North Korean regime.