close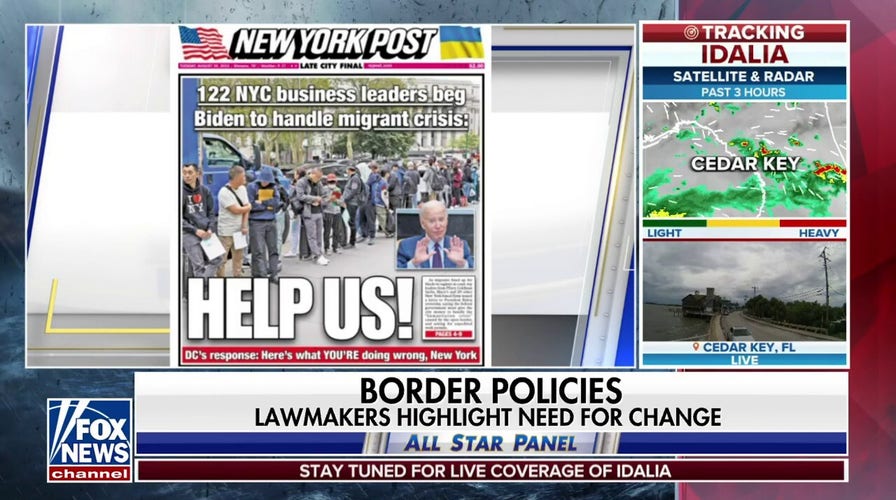 Video
ISIS-linked smuggler allegedly helped migrants enter US through border
'Special Report' panelists discuss new concerns over President Biden's border crisis and the need for change.
U.S. Border Patrol agents apprehended more than 7,000 migrants who illegally crossed into the United States on Tuesday, more than double the average of daily crossings compared to early June after the expiration of Title 42.
Sources told Fox News that the U.S. Customs and Border Protection's (CBP) Tucson Sector caught more than 2,200 migrants alone. Fox News Digital has reached out to the agency.
Tuesday's numbers came weeks after the Biden administration praised its "comprehensive plan" to manage the border after the expiration of Title 42, which allowed border officials to turn away migrants because of health concerns.
BORDER PATROL SECTORS NEAR OR OVER CAPACITY AS MIGRANT NUMBERS SURGE AT THE BORDER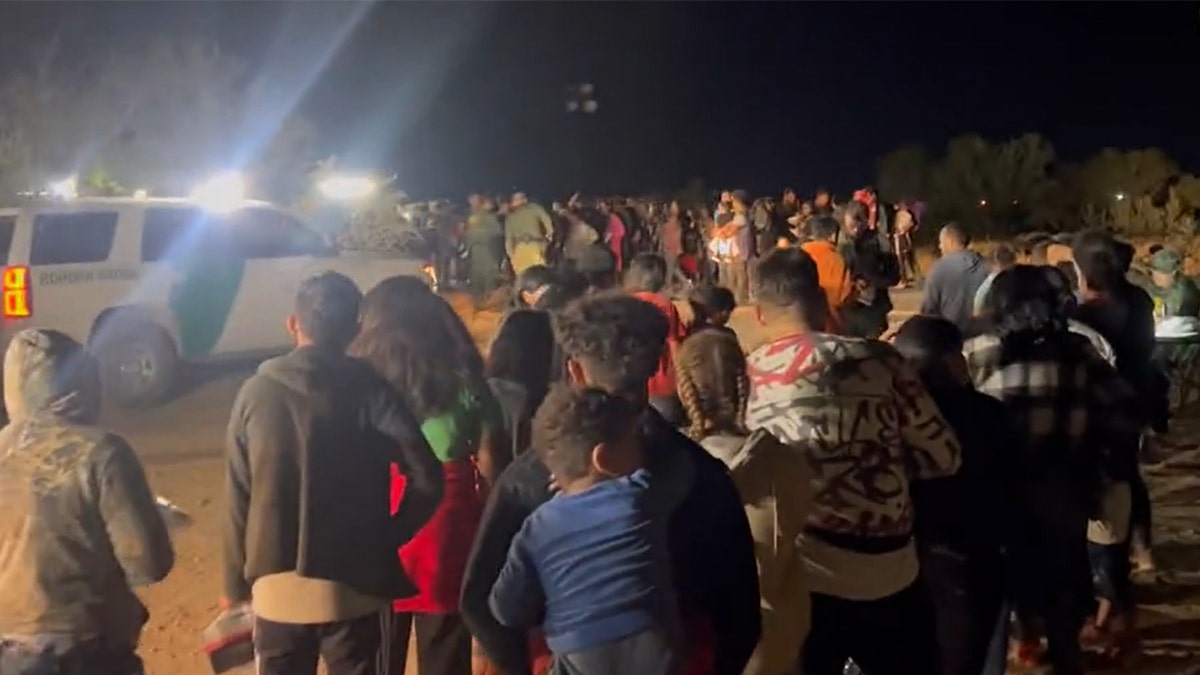 Migrants encountered at the southern border near Fronton, Texas, earlier this month. On Tuesday, U.S. Border Patrol agents apprehended more than 7,000 migrants who crossed illegally. (Fox News, File)
On June 6, the administration put out a news release saying unlawful entries into the U.S. had decreased by more than 70% since May 11.
At the time, there was an average of 3,400 border encounters per day.
Last week, the CBP announced that there were 183,503 migrant encounters at the southern border in July — lower than the same period last year but significantly higher than June's 144,566 encounters.
NYC MIGRANT CRISIS COSTS COULD HIT $12 BILLION, MAYOR ADAMS URGES FEDERAL EMERGENCY DECLARATION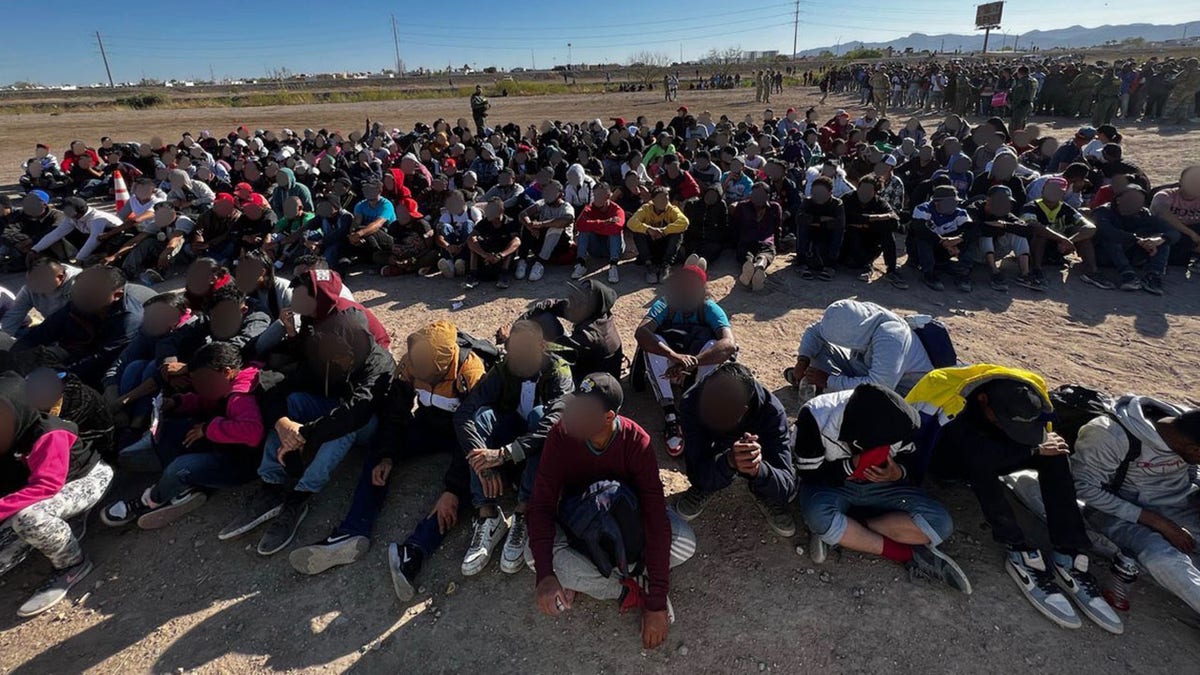 Detained migrants sit along the southern border in El Paso, Texas. (U.S. Customs and Border Protection)
"We remain vigilant and continue to adjust our operational plans to maximize enforcement efforts against those individuals who do not use lawful pathways or processes, knowing that smugglers continue to use disinformation to prey on vulnerable individuals," acting CBP Commissioner Troy Miller said in a statement.
Numbers dropped after the end of Title 42 from May to June.
The drop was tied to a slew of new Biden administration policies, including expanded programs to parole migrants into the U.S. at ports of entry and elsewhere, efforts to tackle root causes in the Hemisphere, the restoration of punishments for illegal entry and a new asylum rule limiting asylum to some illegal entrants. That rule is currently facing multiple legal challenges, including from left-wing groups who say it limits a right to asylum.
Meanwhile, Republicans have continued to criticize the way the issue is being handled and Democratic-run cities located far from the border have been inundated with migrants sent from Texas.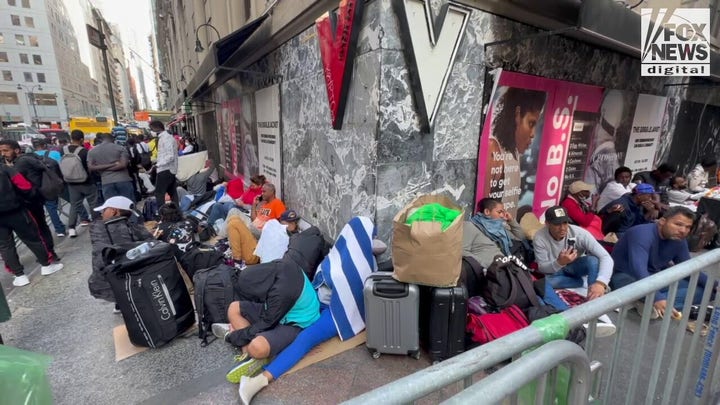 Video
CLICK TO GET THE FOX NEWS APP
For example, New York City is grappling with where to house asylum seekers as space in homeless shelters and hotels dwindles and other cities have asked for help from the federal government.
Fox News Digital's Adam Shaw contributed to this report.
Louis Casiano is a reporter for Fox News Digital. Story tips can be sent to [email protected].