close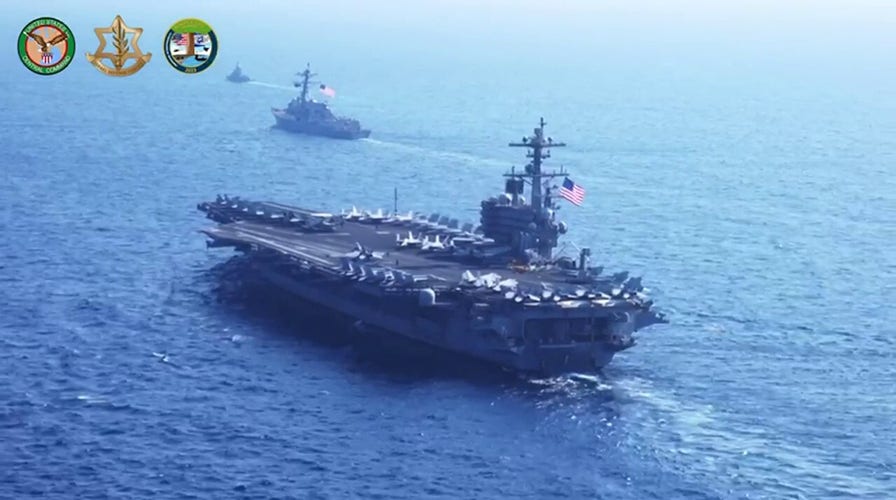 Video
US and Israel start large scale military exercise in Israel
U.S. Central Command and the IDF are taking part in a joint-military exercise known as 'Juniper Oak,' that is taking place in Israel and the Eastern Mediterranean Sea. (Courtesy: IDF Spokesman's Unit via CENTCOM.)
JERUSALEM – U.S. Central Command (CENTCOM) and the Israeli Defense Forces (IDF) are running a massive military drill in Israel this week. The exercises are said to be the most significant bilateral show of force between the two nations to date.
"Juniper Oak is a Combined Joint All-Domain exercise which improves our interoperability on land, in the air, at sea, in space, and in cyberspace with our partners, enhances our ability to respond to contingencies, and underscores our commitment to the Middle East." Gen. Michael "Erik" Kurilla, commander of CENTCOM said in a statement.
The statement continued, "These kinds of exercises – which CENTCOM routinely conducts with our partners – develop interoperability between military forces, increase military capabilities, and are important to the security and stability of the region. The lessons learned during these exercises are exportable to our partners across the region."
CENTCOM COMMANDER VISITS NAVY NUCLEAR SUBMARINE IN ARABIAN SEA AMID TENSIONS WITH PAKISTAN AND IRAN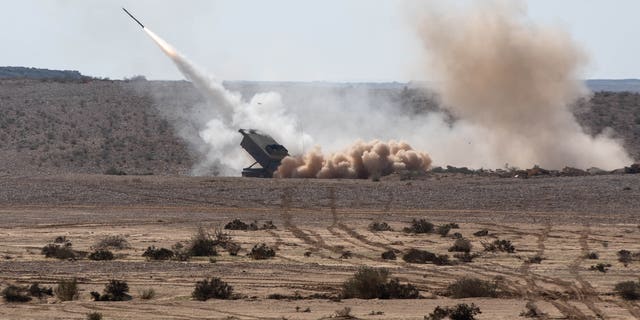 The IDF and CENTCOM are in the middle of a joint military drill in Israel this week.
(Courtesy: IDF Spokesman's Unit)
A new report by Ryan Brobst, a research analyst with FDD's Center on Military and Political Power, stated, "The Biden administration wants Tehran to understand that the United States has both the military means and the political will to stand with Israel, secure American interests in the region, and conduct successful large-scale strikes if necessary."
The FDD report said the drill was significant and noted, "The scope, complexity, and size of this exercise should assure Israelis, Americans, and their regional partners, while making adversaries think twice before initiating aggression."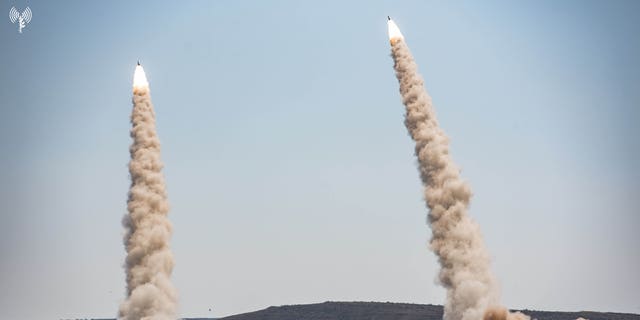 CENTCOM and Israeli Defense Forces are conducting "Exercise Juniper Oak" in Israel.
(Courtesy IDF Spokesman's Unit)
CENTCOM said the U.S. has contributed about 6,400 personnel, with approximately 450-500 American service members training at up to 10 bases in Israel, with most operating at sea on six American ships, including the USS George H.W. Bush carrier strike group.
The Israelis have deployed more than 1,000 soldiers and officers, six ships, and a significant number of aircraft, including F-35Is, F-16s, F-15s, G550 reconnaissance aircraft, B707 refueling aircraft, UAVs and helicopters.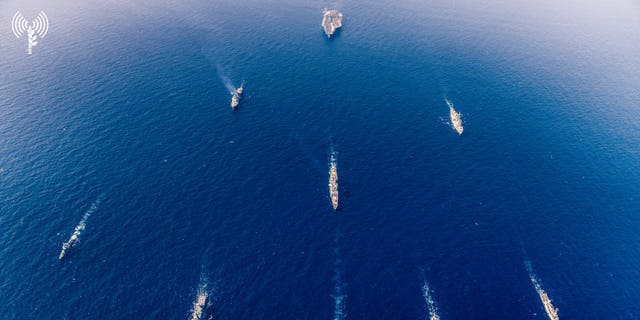 U.S. Central Command and the IDF are taking part in a joint-military exercise known as "Exercise Juniper Oak," that is taking place in Israel and the Eastern Mediterranean Sea.
(Courtesy: IDF Spokesman's Unit)
IRAN HOLDS TOP MILITARY DRILLS IN MAJOR OIL WATERWAY IN 'WAR BEFORE THE WAR'
Earlier on Wednesday, one of the highlights of the drill took place when 100 tons of bunker penetrating bombs fell in a short time in a designated area in Southern Israel, that was reported by Channel 12 of Israel to mimic an "Iranian nuclear facility." The forces also practiced a quick exit to minimize the potential threats from the ground to the Israeli pilots.
Israeli Prime Minister Benjamin Netanyahu, along with Israeli Defense Minister Yoav Gallant and IDF Chief of the General Staff Lieutenant General Herzi Halevi, visited the IAF Command and Control to witness the various joint drills.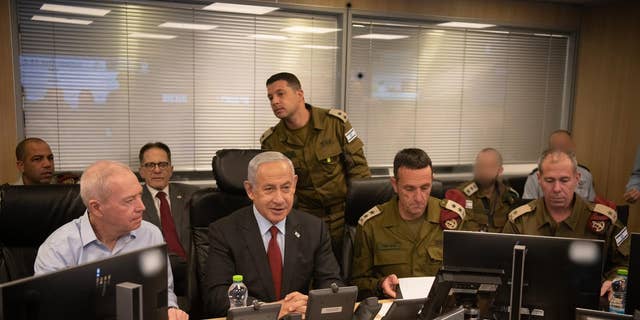 Israeli Prime Minister Benjamin Netanyahu views the ongoing drills with the U.S.
(Courtesy: Israel Prime Minister's office)
CRITICS CALL OUT BIDEN ADMINISTRATION FOR NOT WALKING AWAY FROM IRAN NUCLEAR DEAL DESPITE RECENT RHETORIC
"The exercise demonstrates the indisputable strategic partnership between Israel and the United States, and is another step in building Israeli military power," Netanyahu said. "Israel will always defend itself on its own, but of course welcomes the intensifying cooperation with our great ally."
Israel joined CENTCOM on September 2021 after years of being part of the European Command, which improved communication and coordination between Israel and other U.S. allies in the region in the fight against Iran, mainly the Arab Armies, following the Abraham Accords.
Last week, Israeli Prime Minister Benjamin Netanyahu stressed the crucial American commitment to the fight against Iran's nuclear ambitions during a meeting with White House National Security Adviser Jake Sullivan.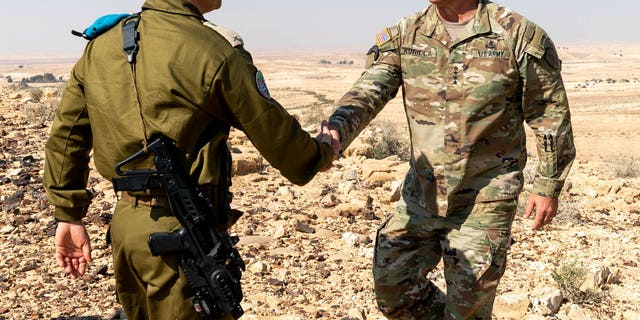 Gen. Michael "Erik" Kurilla, commander of CENTCOM meets Israeli counterpart during joint military exercise between the two countries.
(Courtesy: IDF Spokesman's Unit)
CLICK HERE TO GET THE FOX NEWS APP
"Our talks focused on the regional security challenges, especially Iran, as well as ways for cooperation between us against this common threat," the prime minister noted.
"I was impressed that there is a genuine and mutual desire to reach understandings on this issue, which is of decisive importance to the security of the state," Netanyahu explained.
Yonat Friling is a Fox News Middle east senior field producer. You can follow her @FrilingYonat