close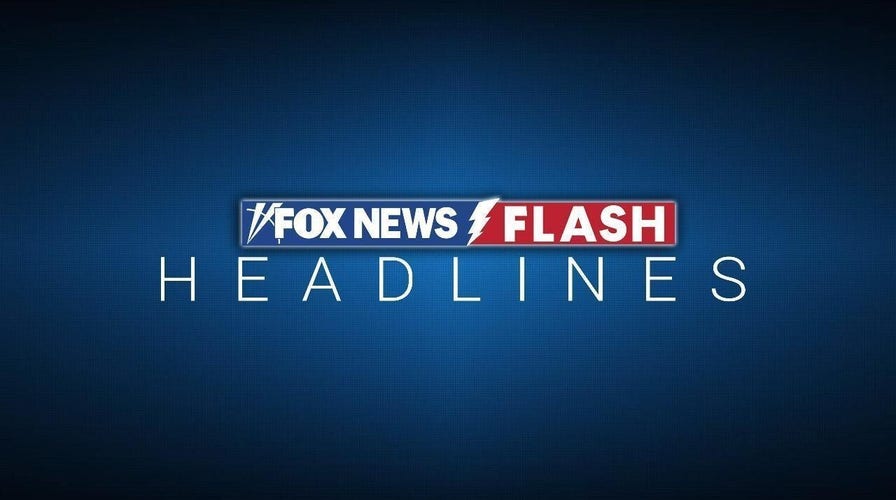 Video
Fox News Flash top headlines for February 6
Fox News Flash top headlines are here. Check out what's clicking on Foxnews.com.
United Nations Secretary-General António Guterres presented a bleak outlook on the future and the need to take dramatic action to avoid global catastrophe.
At a Monday briefing to the UN General Assembly on the year's priorities, Guterres noted that experts have determined that the Doomsday Clock is closer to midnight than ever.
"The Doomsday Clock is now 90 seconds to midnight, which means 90 seconds to total global catastrophe," Guterres said. "This is the closest the clock has ever stood to humanity's darkest hour – and closer than even during the height of the Cold War."
Guterres pointed to a number of problems that the world is facing, including climate change, poverty, and war. He was particularly worried about the war in Ukraine that began when Russia invaded roughly one year ago.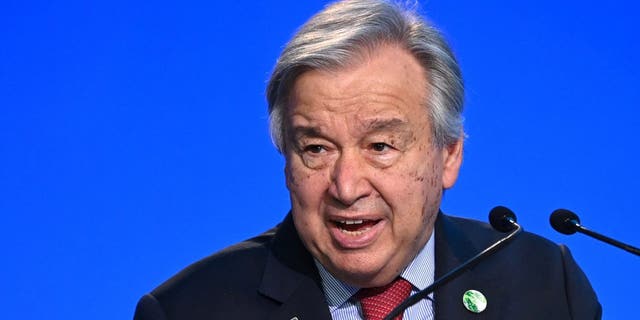 UN Secretary-General António Guterres warned during an address to the UN General Assembly that the Russia-Ukraine conflict could lead to a "wider war." (Jeff J Mitchell)
"The Russian invasion of Ukraine is inflicting untold suffering on the Ukrainian people, with profound global implications. The prospects for peace keep diminishing. The chances of further escalation and bloodshed keep growing," he said. "I fear the world is not sleepwalking into a wider war. I fear it is doing so with its eyes wide open."
Guterres also pointed to the conflict between Israel and the Palestinians, as well as situations in Afghanistan, Myanmar, Haiti and the Sahel.
Guterres said the world needs to look to the UN's charter to work toward peace.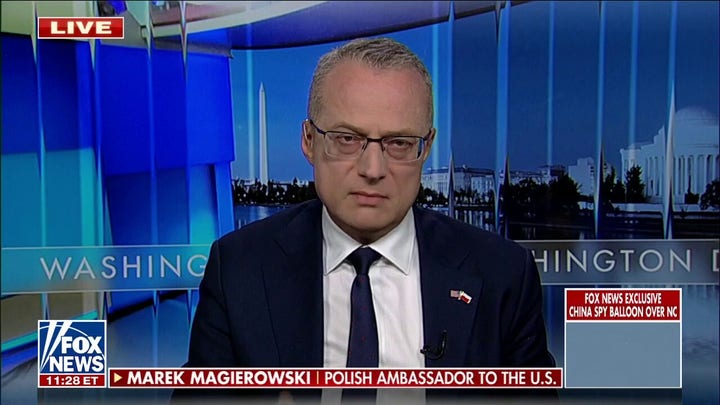 Video
"If every country fulfilled its obligations under the charter, the right to peace would be guaranteed," he said. "When countries break those pledges, they create a world of insecurity for everyone."
Guterres said that the Doomsday Clock in reality "is a global alarm clock."
"We need to wake up – and get to work," he said.
With that in mind, he called for a New Agenda for Peace that has "to address all forms and domains of threats, old and new."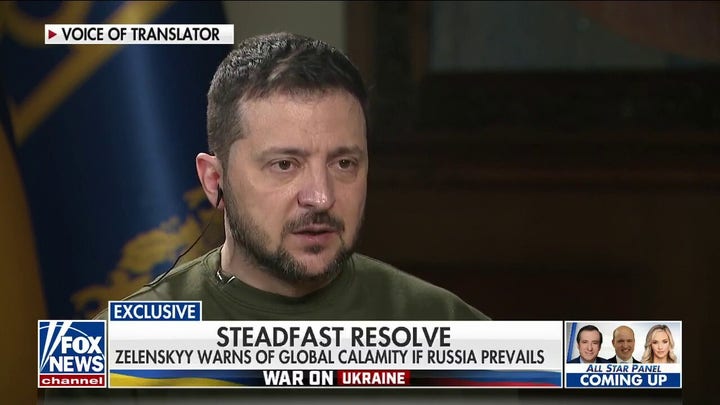 Video
This, he said, included ending "the threat posed by 13,000 nuclear weapons held in arsenals around the world," as well as "such measures as international bans on cyberattacks on civilian infrastructure, and internationally agreed limits on lethal autonomous weapons systems."
CLICK TO GET THE FOX NEWS APP
"This year," he said, "let's move forward together with bold, innovative approaches so that the United Nations can better fulfill its promise "to save succeeding generations from the scourge of war."
Ronn Blitzer is a reporter for Fox News Digital covering politics and breaking news.