close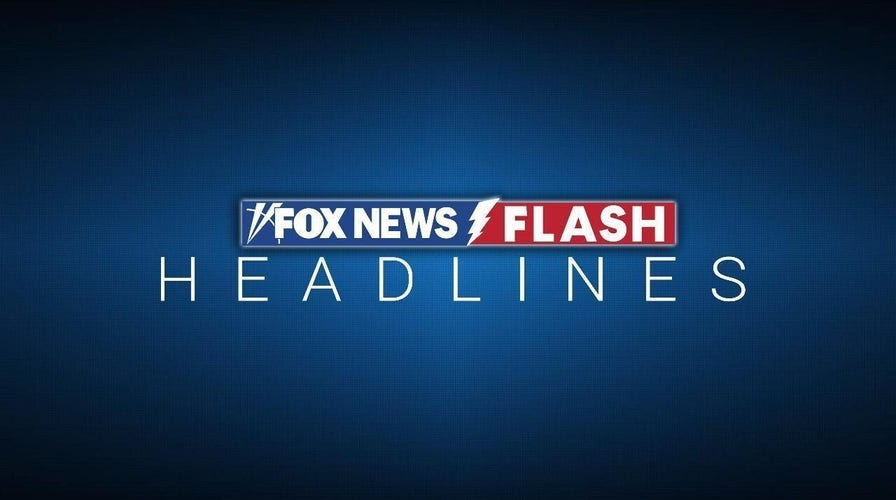 Video
Fox News Flash top headlines for March 13
Fox News Flash top headlines are here. Check out what's clicking on Foxnews.com.
The international community and the Syrian government did not act quickly last month to help people in need in the rebel-held northwest after a deadly earthquake hit Turkey and Syria, a U.N. commission said Monday.
The Feb. 6 magnitude 7.8 earthquake and strong aftershocks that ravaged southern Turkey and northwestern Syria killed more than 50,000 people, including over 6,000 in Syria.
The Independent International Commission of Inquiry on Syria said there should be an investigation into why it took a week to open border crossings for aid to flow. It added that war-torn Syria "now needs a comprehensive cease-fire that is fully respected" for civilians, including aid workers, to be safe.
UNITED NATIONS OFFICIAL SAYS THE SYRIAN DEATH TOLL FROM EARTHQUAKE IS LIKELY TO RISE
It took a week for the U.N. and Syria's President Bashar Assad's government to agree on opening two more border crossings into the rebel-held region bordering Turkey as many people were still under the rubble.
"Since the earthquake, we have seen many acts to help victims by the Syrians themselves," commission member Paulo Pinheiro said during a news conference in Geneva. He added that "we also witnessed a complete failure by the government and the international community including United Nations to rapidly direct urgent lifesaving aid for northwest Syria."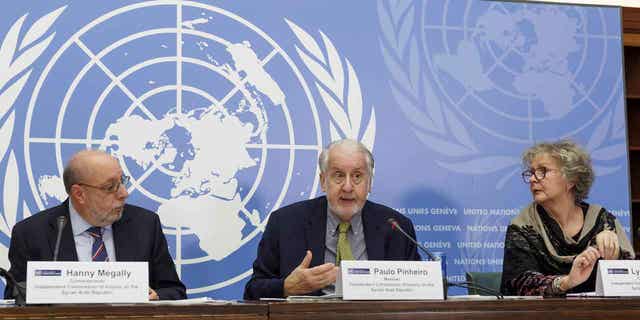 Brazilian Paulo Pinheiro, center, Chairperson of the Commission of Inquiry on Syria, talks to the media during a press conference at the European headquarters of the United Nations in Geneva, Switzerland, on March 13, 2023. A United Nations commission claims the Syrian government and the international community did not act quickly with earthquake recovery efforts. (Salvatore Di Nolfi/Keystone via AP)
"Many days were lost without any aid to survivors of the earthquake," Pinheiro said. "Actors didn't rapidly direct urgent lifesaving aid to northwest Syria which became the epicenter of neglect."
INITIAL EARTHQUAKE AID DELAYS BLAMED ON SYRIA'S ASSAD, WARRING FACTIONS AND BUREAUCRACY
A week after the earthquake, the U.N. announced that Syrian President Bashir Assad agreed to open for three months two new crossing points from Turkey to the country's rebel-held northwest to deliver desperately needed aid and equipment to help earthquake victims. Before that, the U.N. had only been allowed to deliver aid to the northwest Idlib area through a single crossing at Bab Al-Hawa, at Syrian ally Russia's insistence.
"They failed to deliver international emergency support including rescue teams and equipment in the vital first week after the earthquake," Pinheiro said, adding that "Syrians, for good reasons, felt abandoned and neglected by those who (are) supposed to protect them in their most desperate time."
CLICK HERE TO DOWNLOAD THE FOX NEWS APP
"Many voices are rightly calling … for an investigation and accountability to understand how this failure, this disaster happened beyond the earthquake," Pinheiro said.