close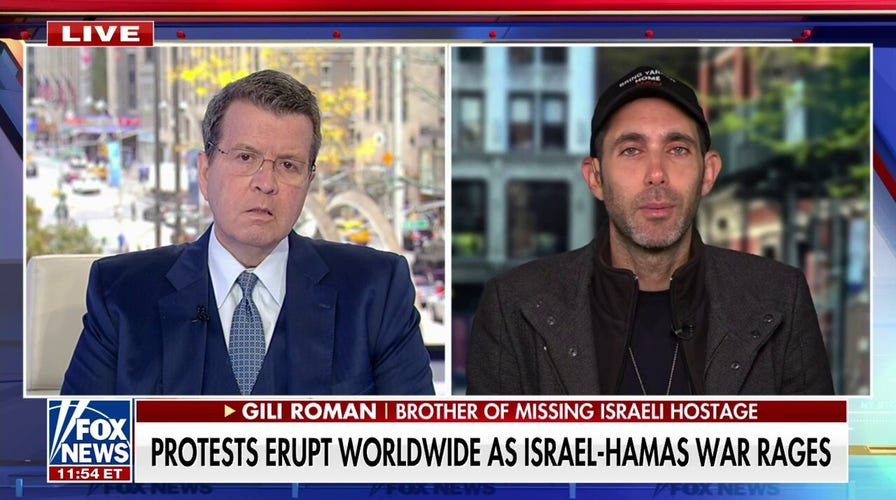 Video
Netanyahu's refusal to accept cease-fire unless hostages are released is right position: Gili Roman
Gili Roman, brother of a missing Israeli hostage, joined 'Fox News Live' to discuss the personal impact the Israel-Hamas war has had on his family.
The leaders of United Nations agencies and humanitarian organizations declared "enough is enough" and demanded an immediate cease-fire in Gaza as the reported Palestinian death toll climbed to 10,000.
In a joint statement issued Sunday night, the U.N. leaders said that the slaughter of more than 1,400 people in Israel when Hamas launched a surprise attack on Oct. 7 was "horrific."
"However, the horrific killings of even more civilians in Gaza is an outrage, as is cutting off 2.2 million Palestinians from food, water, medicine, electricity and fuel," the statement said.
The Palestinian death toll in the Israel-Hamas war surpassed 10,000 with more than 4,000 of them children and minors, according to the Hamas-run Health Ministry in Gaza.
OBAMA'S CLAIM WE'RE ALL 'COMPLICIT' IN ISRAEL-HAMAS WAR SPARKS OUTRAGE ONLINE: 'HE IS COMPLICIT'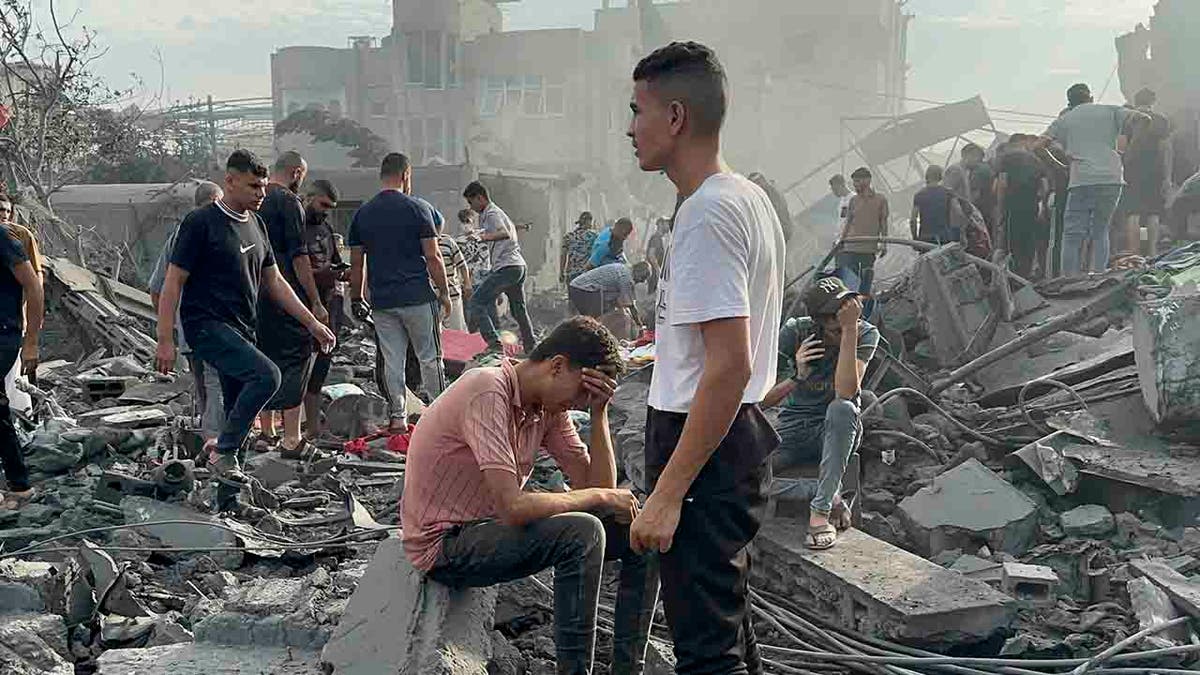 Palestinians look for survivors following Israeli airstrike in Nusseirat refugee camp in the Gaza Strip on Tuesday, Oct. 31, 2023. U.N. leaders are calling for a cease-fire from both sides. (AP Photo/Doaa AlBaz, File)
"An entire population is besieged and under attack, denied access to the essentials for survival, bombed in their homes, shelters, hospitals and places of worship. This is unacceptable," the U.N. leaders said in the statement.
It continued, "We need an immediate humanitarian ceasefire. It's been 30 days. Enough is enough. This must stop now."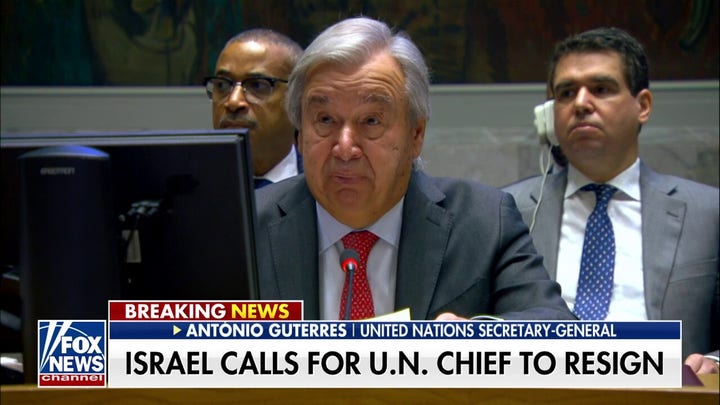 Video
The joint statement was signed by 18 heads of the U.N.'s Inter-Agency Standing Committee, including the U.N. High Commissioner for Human Rights Volker Turk, World Health Organization head Tedros Adhanom Ghebreyesus and U.N. aid chief Martin Griffiths.
GAZA ESCAPE: MORE THAN 300 AMERICANS HAVE GOTTEN OUT, WHITE HOUSE OFFICIAL SAYS
Israel has so far refused to agree to any cease-fire or pause in fighting, arguing such measures only serve to allow Hamas to recuperate and plan further terrorist attacks like the Oct. 7 massacre that killed more than 1,400 people in Israel and saw Hamas militants take 242 hostages from Israel into Gaza.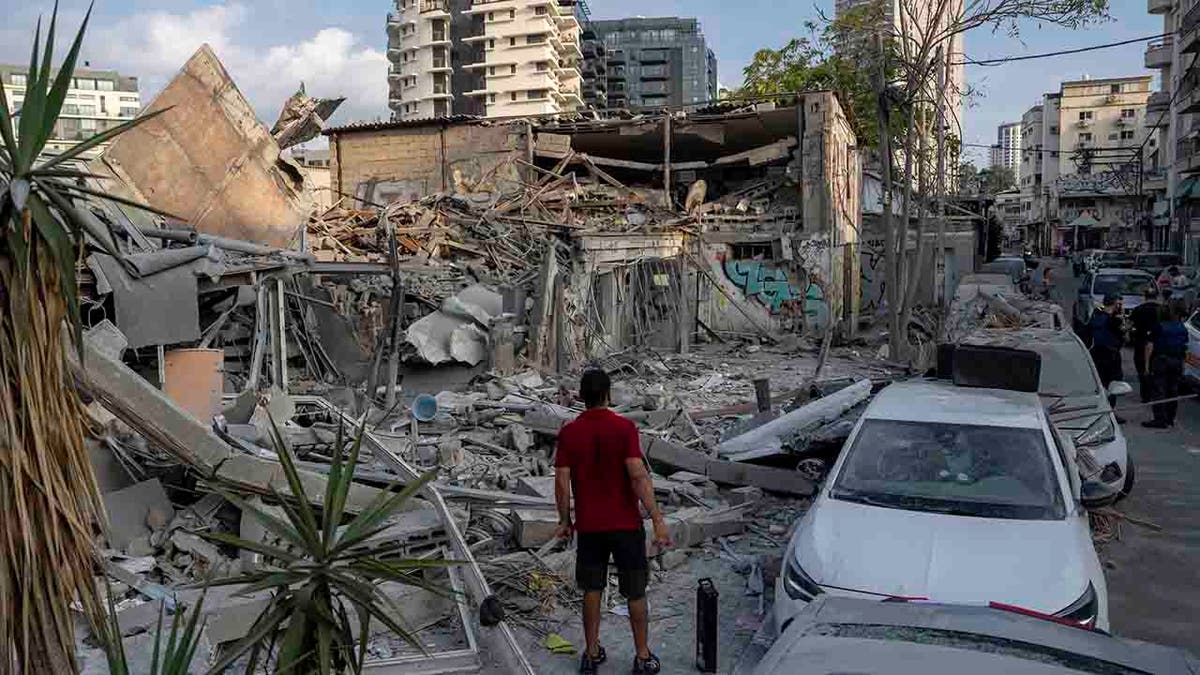 Israelis inspect the rubble of a building a day after it was hit by a rocket fired from the Gaza Strip, in Tel Aviv, Israel, Sunday, Oct. 8, 2023. Israeli Prime Minister Benjamin Netanyahu has refused to agree to any cease-fire. (AP Photo/Oded Balilty, File)
CLICK TO GET THE FOX NEWS APP
Critics of Israel say the civilian cost has been too high in Gaza, but Israeli Prime Minister Benjamin Netanyahu has vowed to continue the campaign until Hamas is destroyed.
FOX News' Anders Hagstrom and The Associated Press contributed to this report.