close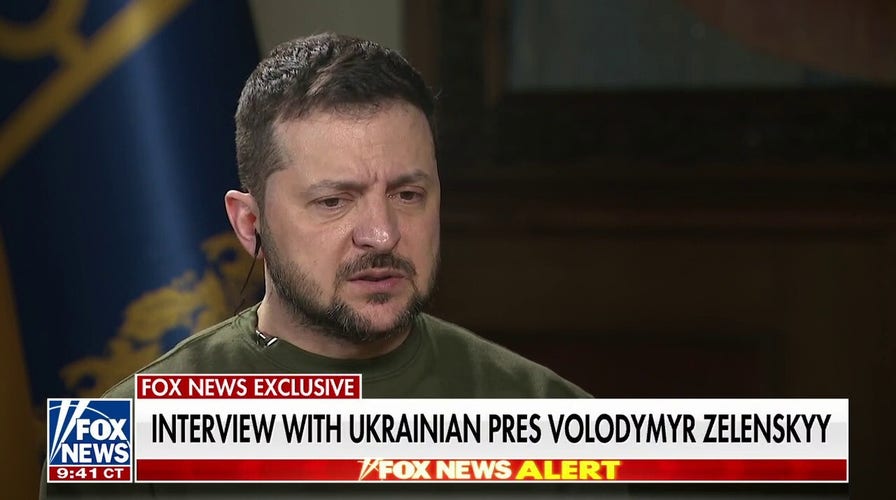 Video
Ukrainian President Zelenskyy sits down for exclusive interview with Trey Yingst
Zelenskyy discussed the latest on the war against Russia and his assessment of the 'front lines' in the exclusive interview. 
Ukrainian President Volodymyr Zelenskyy said Thursday that he believes Russia has already begun the anticipated offensive in the east, but also noted it's a "complicated" situation.
"The situation on the frontline is complicated," he said in a sit-down interview with Fox News' Trey Yingst. "Russia is preparing for the rematch. We can feel this.
"I believe that it has already started or not fully. We will see that in the nearest weeks," Zelenskyy added.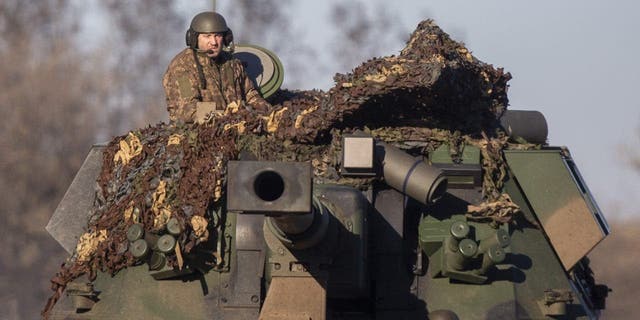 Ukrainian soldiers are seen on their ways to frontlines with their armored military vehicles as the strikes continue on the Donbass frontline, during Russia and Ukraine war in Donetsk Oblast, Ukraine on Jan. 24, 2023. 
(Mustafa Ciftci/Anadolu Agency via Getty Images)
RUSSIA WARNS ISRAEL AGAINST PROVIDING ARMS TO UKRAINE: 'WILL LEAD TO AN ESCALATION OF THIS CRISIS'
Defense officials have been sounding the alarm that Russia is planning a major offensive in an attempt to turn the tide in the war in Ukraine after failing to make any major advances in months and losing territory beginning in September with the liberation of Kharkiv.
Details on the offensive remain unclear and fighting in the Donbas and in Kherson have remained relatively consistent for weeks, with no major escalations or advancements from either side.
But even as the war nears the one-year mark, Zelenskyy said that morale remains high among soldiers and citizens alike.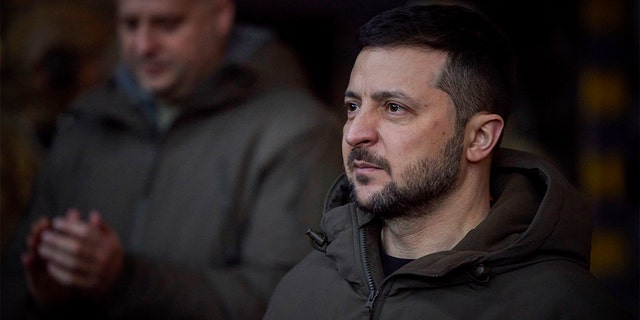 In this photo provided by the Ukrainian Presidential Press Office, Ukrainian President Volodymyr Zelenskyy, looks on as he meets soldiers at the site of the heaviest battles with the Russian invaders in Bakhmut, Ukraine, Tuesday, Dec. 20, 2022. 
(Ukrainian Presidential Press Office via AP)
RUSSIA-UKRAINE WAR: BIDEN MAY MEET WITH ZELENSKYY IN POLAND LATER THIS MONTH
"For over a year we have this war and people are exhausted. But still there is this resilience of our soldiers," he told Fox News. "It's important to have the resilience. Among the people, there's this high level of morale."
Western defense officials have been working to funnel defensive aid into Ukraine, and hundreds of tanks Kyiv has long called of have been promised by several nations including the U.S.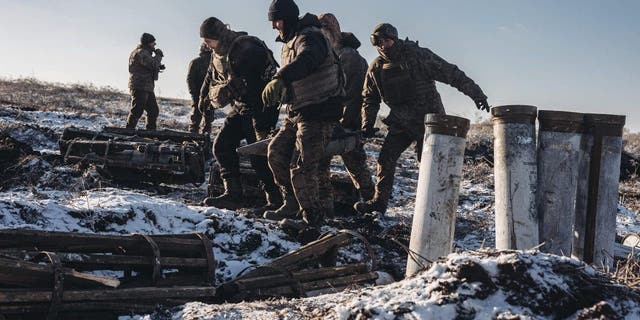 Ukrainian soldiers work with "pion" artillery in the northern direction of the Donbass frontline as Russia-Ukraine war continues in Donetsk, Ukraine on Jan. 7, 2023. 
(Diego Herrera Carcedo/Anadolu Agency via Getty Images)
CLICK HERE TO GET THE FOX NEWS APP
Though top defensive aid like tanks and the Patriot missile battery systems are expected to take months before they can be employed on Ukraine's front lines – well beyond the point when Russia is expected to once again hit Ukraine with renewed vigor.
But Zelenskyy says his troops are ready and Ukraine has a plan to counter Russia's offensive, though details on a defensive strategy remain limited.
Caitlin McFall is a Reporter at Fox News Digital covering Politics, U.S. and World news.