close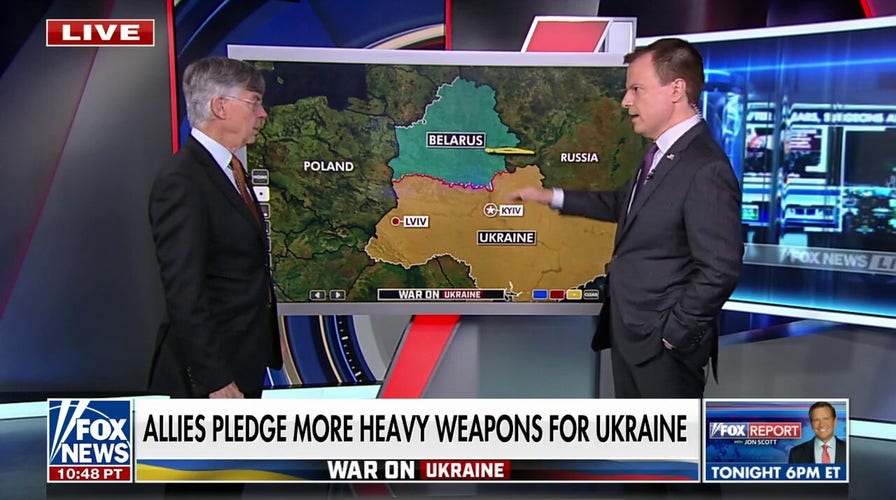 Video
Ukraine should 'strike first' against badly-beaten Russia: Former Ukraine ambassador
Former U.S. ambassador to Ukraine William Taylor joins 'Fox News Live' to analyze Ukraine's strategy against Russian advances.
Ukraine saw a series of resignations among top officials Tuesday as Kyiv looks to tamp down on cases of corruption with Ukrainian President Volodymyr Zelenskyy warning more will likely come.
"We have already made personnel decisions – some today, some tomorrow – regarding officials of various levels in ministries and other central government bodies, in the regions, and in the law enforcement system," Zelenskyy said in his overnight address.
The Ukrainian president did not mention which officials would resign or had been terminated, but according to Reuters a deputy prosecutor general, a deputy defense minister and the deputy chief of staff in Zelenskyy's office vacated their positions Tuesday morning.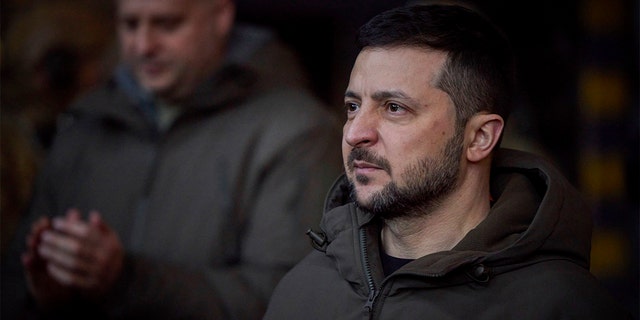 In this photo provided by the Ukrainian Presidential Press Office, Ukrainian President Volodymyr Zelenskyy, looks on as he meets soldiers at the site of the heaviest battles with the Russian invaders in Bakhmut, Ukraine, Tuesday, Dec. 20, 2022. 
(Ukrainian Presidential Press Office via AP)
REPORTER'S NOTEBOOK: SHAKING DOWN 'SCOUNDRELS' WHEREVER THEY ARE
The news comes just two days after a deputy infrastructure minister was arrested over accusations of corruption by allegedly stealing $400,000 from funds received under contracts for generator purchases as Ukraine struggles to keep energy supplies going across the country.
The arrest was one of the first major corruption cases announced by Kyiv since the war began 11 months ago.
Deputy Defense Minister Vyacheslav Shapovalov stepped down in what Ukraine's defense ministry reportedly described as a "worthy deed" amid accusations of corruption after media reports claimed the ministry had overpaid for food.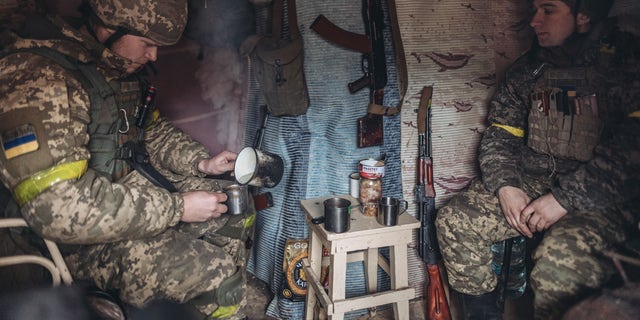 BAKHMUT, UKRAINE – DECEMBER 31: Ukrainian soldiers are seen in a trench on New Year's Eve in Bakhmut, Ukraine on December 31, 2022. 
(Photo by Diego Herrera Carcedo/Anadolu Agency via Getty Images)
LAWMAKERS CALL FOR SENDING ABRAMS TANKS TO UKRAINE AS RUSSIA WARNS OF 'GLOBAL CATASTROPHE'
The defense ministry has rejected these claims and said Shapovalov's actions were done to retain civilian trust in the ministry.
Deputy Prosecutor General Oleksiy Symonenko has also been removed from office after facing criticism for a vacation to Spain he took as the country continues to grapple with Russia's deadly invasion.
He also faces tax evasion accusations according to the Kyiv Independent.
Zelenskyy implemented a travel ban according to his address Monday night and said government officials, including "law enforcers, people's deputies, prosecutors and all those who are supposed to work for the state," will no longer be able to travel abroad for any non-government related matters.
"If they want to rest now, they will rest outside the civil service," he added.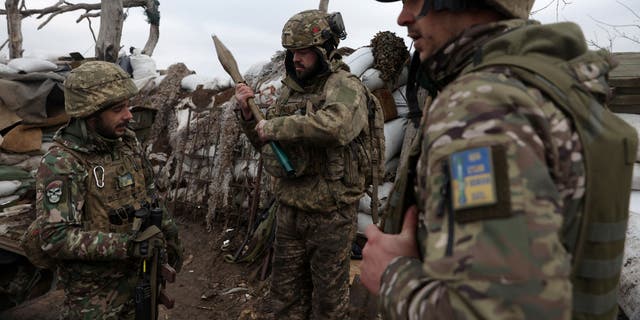 Ukrainian servicemen examine an RPG rocket as they stand in a trench on a frontline position in the Donetsk region on January 23, 2023, amid the Russian invasion of Ukraine. 
(Photo by ANATOLII STEPANOV/AFP via Getty Images)
CLICK HERE TO GET THE FOX NEWS APP
A top advisor to Zelenskyy described the personnel changes as a response to criticisms facing Kyiv and said there can be "no blind eyes" as the war continues.
"During the war, everyone should understand their responsibility," Mykhailo Podolyak said in a tweet Tuesday. "The President sees and hears society. And he directly responds to a key public demand – justice for all."
Caitlin McFall is a Reporter at Fox News Digital covering Politics, U.S. and World news.