close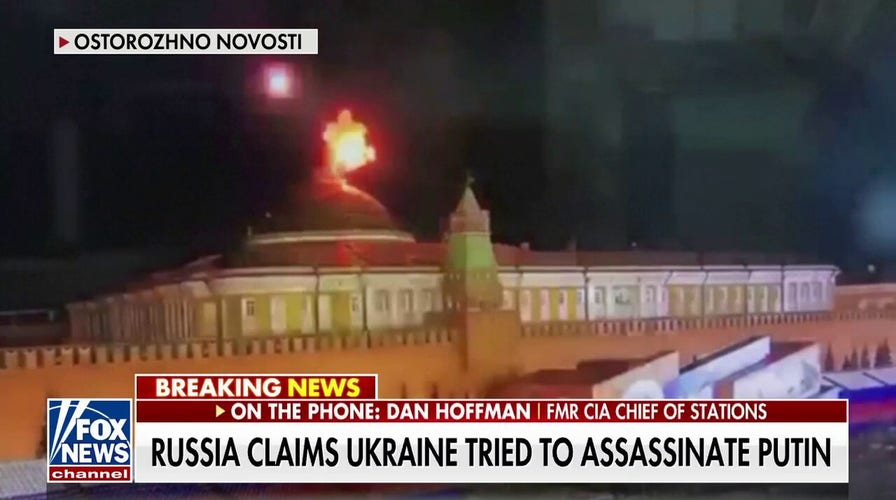 Video
Russia claims Ukraine targeted Putin with overnight drone strike
Fox News contributor Dan Hoffman joined 'America's Newsroom' to discuss the alleged attack and how Ukraine has responded in wake of the strike. 
A drone attack on the Kremlin earlier this month was most likely orchestrated by Ukraine, which has conducted a series of attacks on Russian targets, U.S. officials said.
Russia has claimed Ukrainian forces attempted to kill President Vladimir Putin in the failed attack May 3.
Two drones were used in the "assassination attempt" at the president's residence within the Kremlin compound, but were disabled by Russian defense systems, Russia said.
RUSSIA CLAIMS PUTIN TARGETED IN DRONE ASSASSINATION ATTEMPT, AS VIDEOS CIRCULATE ONLINE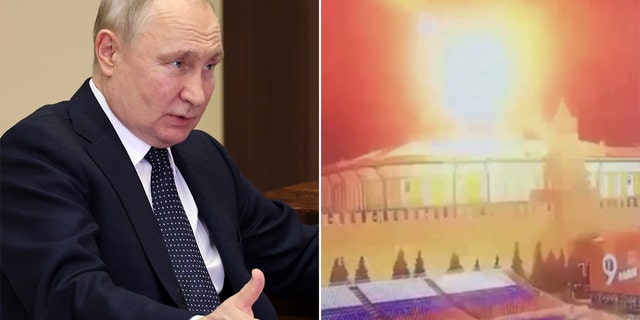 Russian President Vladimir Putin is seen Wednesday, May 3, 2023. A drone is purportedly shot down over the Kremlin. U.S. officials say the attack on the Kremlin was most likely carried out by Ukraine. (AP/Ostorozhno Novosti)
One drone caused a fire and the second drone exploded. They cause little damage and no one was injured.
U.S. intelligence agencies don't know which unit carried out the attack, and it was unclear if Ukrainian President Volodymyr Zelensky of Ukraine or his top officials were aware of the operation, The New York Times reported.
The attack has given the U.S. a pause for concern. The Biden administration has supplied Ukrainian forces with billions of dollars in military aid but has become concerned that Russia could blame the U.S. and retaliate by expanding its war beyond Ukraine's borders.
The U.S. intercepted Ukrainian communications in which officials said they believed their country was responsible for the operation without supervision from top officials, including Zelensky or his top deputies.
The operation was most likely carried out by one of Ukraine's special military or intelligence units, U.S. officials believe, the Times reported.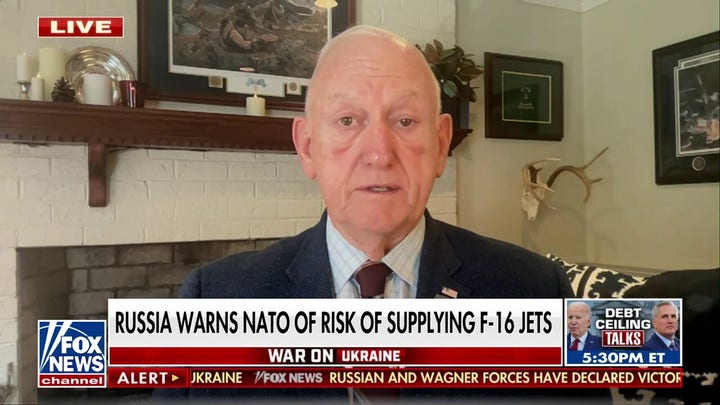 Video
"We didn't attack Putin," Zelensky said after the attack.
He added that Ukraine fights within its borders and keeps its weapons for defense and not for attacks in Moscow.
Intelligence experts, however, disagree Ukraine is capable of carrying such an attack, and believe it could have been a Russian false-flag operation aimed at giving Russia a reason to escalate the conflict beyond Ukraine.
"I stand by my assessment that the drone strike — just like the industrial sabotage operation targeting Russia's Nord Stream pipeline — was a false flag operation orchestrated by Putin's regime. Ukraine by itself without external assistance is incapable of mounting such an operation," former Defense Intelligence Agency officer Rebekah Koffler told Fox News Digital.
Meanwhile, the Biden administration has cautioned Ukraine against conducting attacks inside Russia over fears that Moscow could escalate the conflict and that the attacks themselves have not been very effective, despite showing Kyiv's ability to penetrate deep inside Russia.
U.S. officials have also publicly denied supporting the use of American military equipment for attacks beyond Ukraine.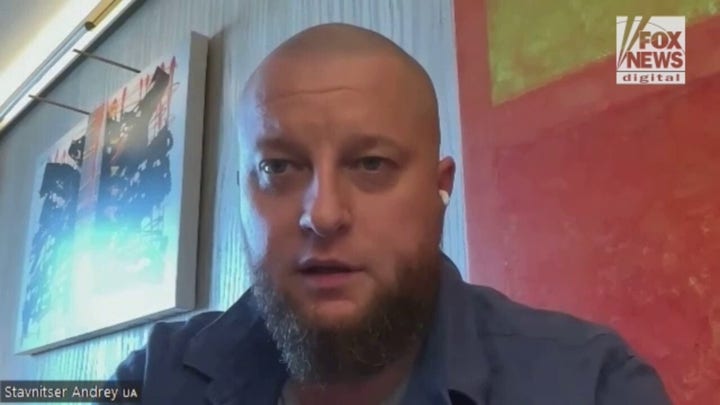 Video
CLICK HERE TO GET THE FOX NEWS APP
Mykhailo Podolyak, Office of the President of Ukraine adviser, previously dismissed the drone incident as a false flag meant to justify retaliation.
"Russia is clearly preparing a large-scale terrorist attack. That's why it first detains a large allegedly subversive group in Crimea. And then it demonstrates 'drones over the Kremlin,'" Podolyak wrote on social media.
Louis Casiano is a reporter for Fox News Digital. Story tips can be sent to [email protected].