close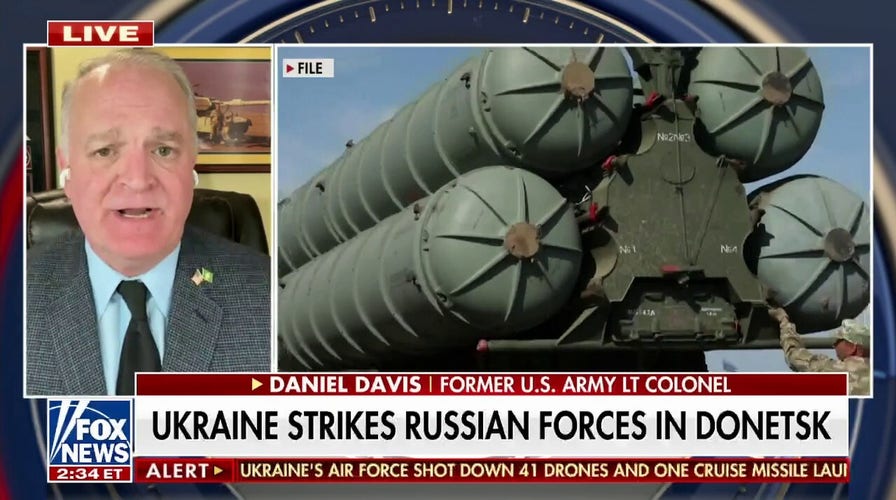 Video
Russia-Ukraine war is not going to end anytime soon: Lt. Colonel Daniel Davis
Former U.S. Army Lt. Colonel Daniel Davis weighs in on Ukraine striking Russian forces in Donetsk on 'Fox News Live.' 
Ukrainian forces have liberated 40% of the territory Russian gained after it invaded its southern neighbor more than 10 months ago, Commander-in-Chief of Ukraine's Armed Forces Valerii Zaluzhnyi confirmed Monday.
Of the five regions where Russian forces remain, including Kherson, Zaporizhzhia, Donetsk, Luhansk and Crimea, roughly 28% has been freed from occupation.
Zaluzhnyi described 2022 as, "A year that forever changed us, our present and future. A year that went down in world history."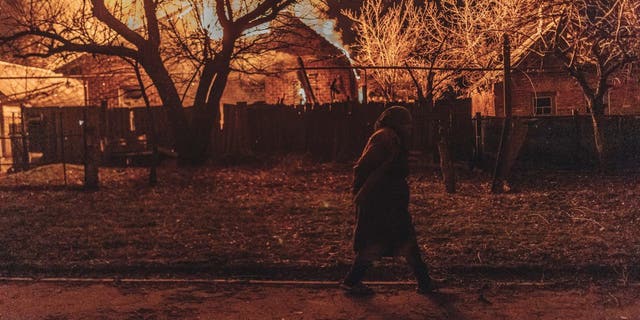 Emergency service workers extinguish a fire after shelling on the Bakhmut frontline in Ivanivske, Ukraine as Russia-Ukraine war continues on Jan. 2, 2023.
(Diego Herrera Carcedo/Anadolu Agency via Getty Images)
RUSSIA ADMITS HEAVY CASUALTIES IN UKRAINIAN STRIKE ON OCCUPIED DONETSK REGION; 63 RUSSIAN SOLDIERS KILLED
The official said the active front line that continues to divide Ukraine's eastern regions is roughly 930 miles long with heavy fighting taking place particularly in Donetsk.
Areas like Bakhmut have seen heavy ground fighting for months with trench warfare and a constant barrage of shelling from both sides.
In a rare admission of wartime losses, Russia said on Monday that some 63 Russian servicemen were killed after Ukraine hit its military barracks in the settlement of Makiyivka, roughly 50 miles south of Bakhmut and located in the Donbas region which has seen fighting by Russian-backed groups since 2014,
Some reports have suggested the death toll from the attack that occurred around midnight at the start of the New Year could be significantly higher.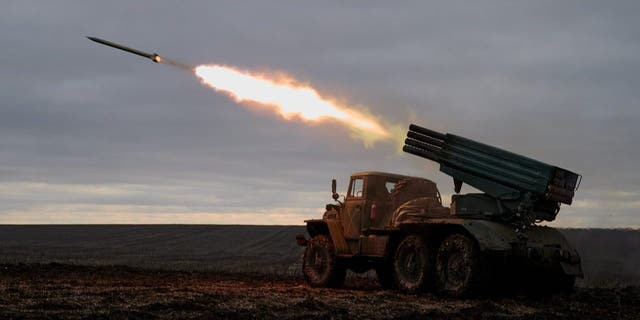 Soldiers of the 59th brigade of the Ukrainian Armed Forces fire grad missiles on Russian positions in Russia-occupied Donbas region on Dec. 30, 2022, in Donetsk, Ukraine. 
(Pierre Crom/Getty Images)
RUSSIAN DRONE SWARM CONTINUES NEW YEAR ASSAULT ON KYIV
"Every day, the Armed Forces fight not only for Ukraine but also for like-minded Europe, for preserving peace, security, and freedom in the whole world. And we will definitely win," Zaluzhnyi said according to a translation by the Kyiv Independent.
The U.K. defense ministry assessed on Tuesday that Russia had increased the presence of its Wagner mercenary group in Donetsk around Bakhmut in December as fighting escalated, but noted its "operations were poorly supported."
The ministry said that in response to the escalation Ukraine over the past 10 days committed "significant reinforcements to defend the sector," and Russian assaults have likely been reduced since mid-December when they peaked.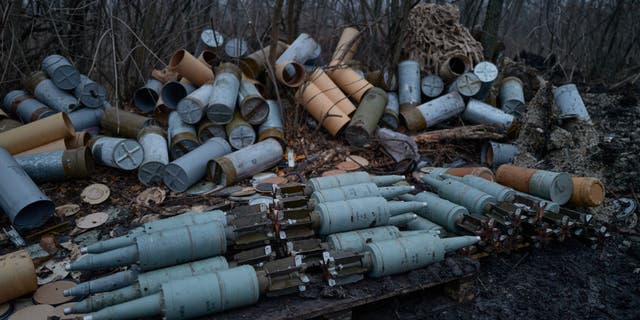 Shells are prepared for the day as Ukrainian tanks from the second company of the tank battalion are positioned on the frontline on Dec. 25, 2022, in Donetsk, Ukraine. 
(Pierre Crom/Getty Images)
CLICK HERE TO GET THE FOX NEWS APP
However, the ministry also noted that "both sides have suffered high casualties."
"Russian offensive operations in the area are now likely being conducted at only platoon or section level," the assessment continued. "It is unlikely Russia will achieve a significant breakthrough near Bakhmut in the coming weeks."
Caitlin McFall is a Reporter at Fox News Digital covering Politics, U.S. and World news.