close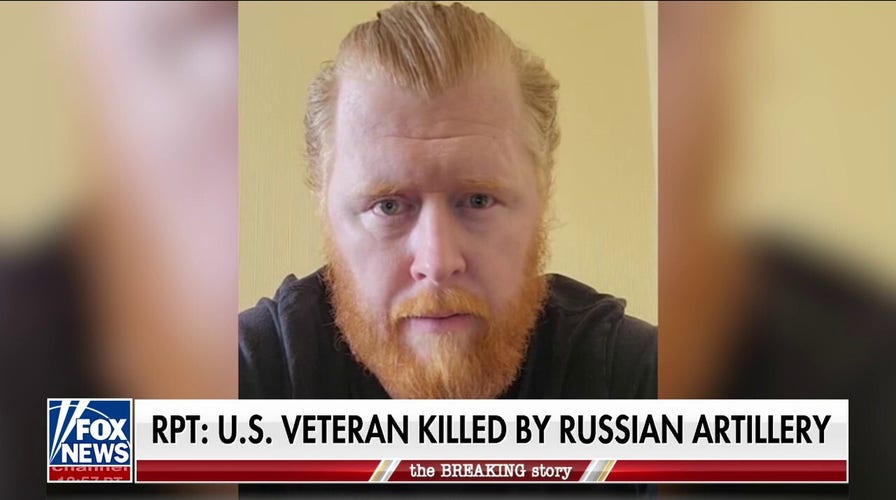 Video
US vet killed by Russian military in Ukraine: Report
Fox News senior foreign affairs correspondent Greg Palkot reports on U.S. veteran Nicholas Maimer being killed by Russian artillery in Bakhmut, Ukraine. 
The U.K. and Norway on Thursday agreed to bolster cooperation to counter underwater threats amid concern that Russian spies are intent on targeting the NATO allies.
Speaking to reporters, British Defense Minister Ben Wallace claimed Russia has "a specific naval program designed to both look at and potentially sabotage or attack critical infrastructure belonging to its adversaries."
The British defense minister also said the Russian program has a number of submarines and "spy ships" that are "specifically designed" to wreak havoc on critical infrastructure.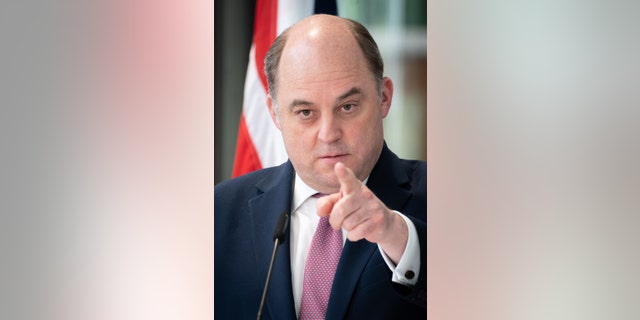 Defense Secretary Ben Wallace during a press conference with Norwegian Defense Minister Bjorn Arild Gram at Permanent Joint HQ in Northwood.  (James Manning/PA Images via Getty Images)
UK, GERMANY PRESSURE US TO DECIDE ON F-16 FIGHTER JETS FOR UKRAINE
The push to safeguard critical infrastructure comes some nine months after the Nord Stream 1 and 2 pipelines were damaged in late September, resulting in what may have been the greatest methane leak to date off the coast of Denmark in the Baltic Sea.
Prosecutors investigating the incident found traces of explosives on "foreign objects" near the damaged pipelines in what they described as evidence of "gross sabotage."
Moscow has not been directly identified as being behind the incident that stopped natural gas from running from Russia to Europe, though Western officials have suspected the Kremlin, particularly given its tendency to attack critical infrastructure.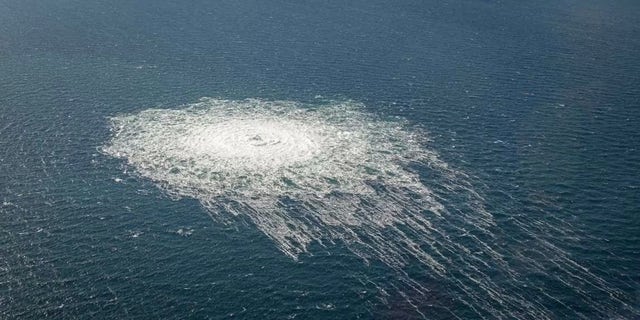 Russia has called on the United Nations Security Council to investigate September's alleged sabotage of the Nord Stream gas pipeline. (Getty Images/Danish Defense)
UK CONSIDERS 'FIGHTER JET COALITION' WITH UKRAINE AS ZELENSKYY MEETS WITH PRIME MINISTER
On Thursday, Wallace said the U.K. and Norway were responding to the threats posed by Russia by jointly increasing efforts to protect the network of critical cables and pipelines that run through the North Sea.
The defense minister said that systems critical to the functioning of Western societies like oil, gas and electric systems, are "vulnerable" and "need to be protected."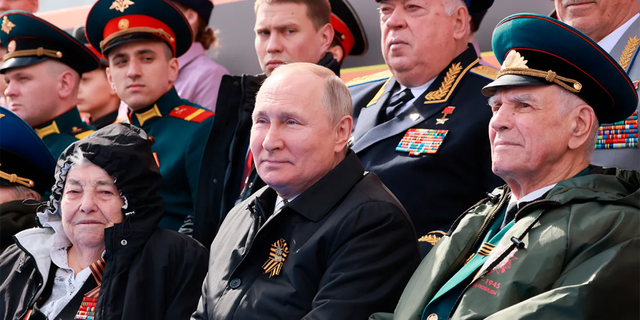 Russian President Vladimir Putin, center, attends the Victory Day military parade marking the 77th anniversary of the end of World War II in Moscow May 9, 2022. (AP)
CLICK HERE TO GET THE FOX NEWS APP
The U.K. in July will launch a ship, RAF Proteus, with the sole purpose of patrolling areas with undersea infrastructure, particularly between Norway and the United Kingdom, where gas pipelines, wind farms and electronic cables run.
"What we can say without doubt is that Russia has the intent and the capability to target the West's critical infrastructure," Wallace added. "We have to have the intent and capability to defend it."
Caitlin McFall is a Reporter at Fox News Digital covering Politics, U.S. and World news.