close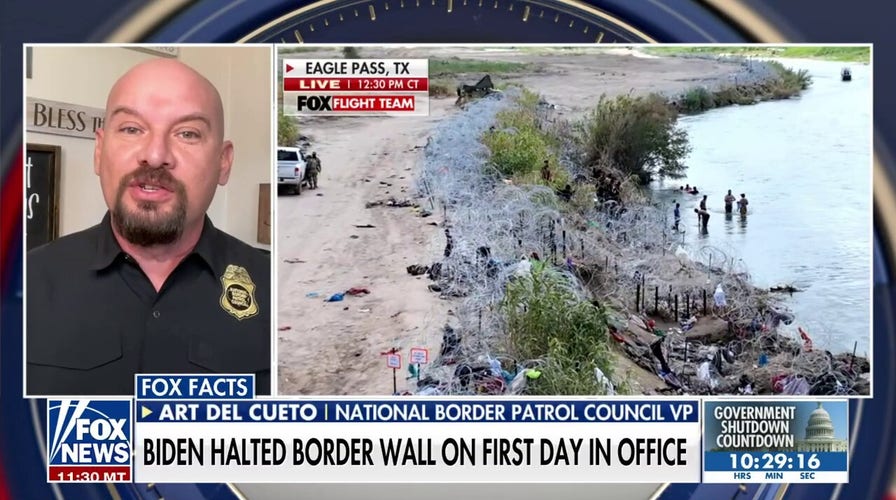 Video
Lack of border patrol pay during possible shutdown is 'scary,' 'frustrating': Art Del Cueto
National Border Patrol Vice President Art Del Cueto tells 'FOX News Live' agents do 'everything within the law' by detaining illegal immigrants and criticizes people for 'vilifying' them.
U.K. Home Secretary Suella Braverman said this week multiculturalism has "failed" as she faced Europe's migrant crisis head-on and called for a change to what she described as outdated asylum and refugee rules.
Braverman, the U.K.'s top immigration minister, spoke in Washington at the American Enterprise Institute, where she challenged multiculturalism as a "misguided dogma" that had failed to integrate foreign nationals in their new countries.
She said uncontrolled immigration, "inadequate" integration and multiculturalism had been a "toxic combination" for Europe.
"Multiculturalism makes no demands of the incomer to integrate," Braverman said.
UK MOVES ASYLUM SEEKERS TO A BARGE TO CUT COSTS OF SHELTERING MIGRANTS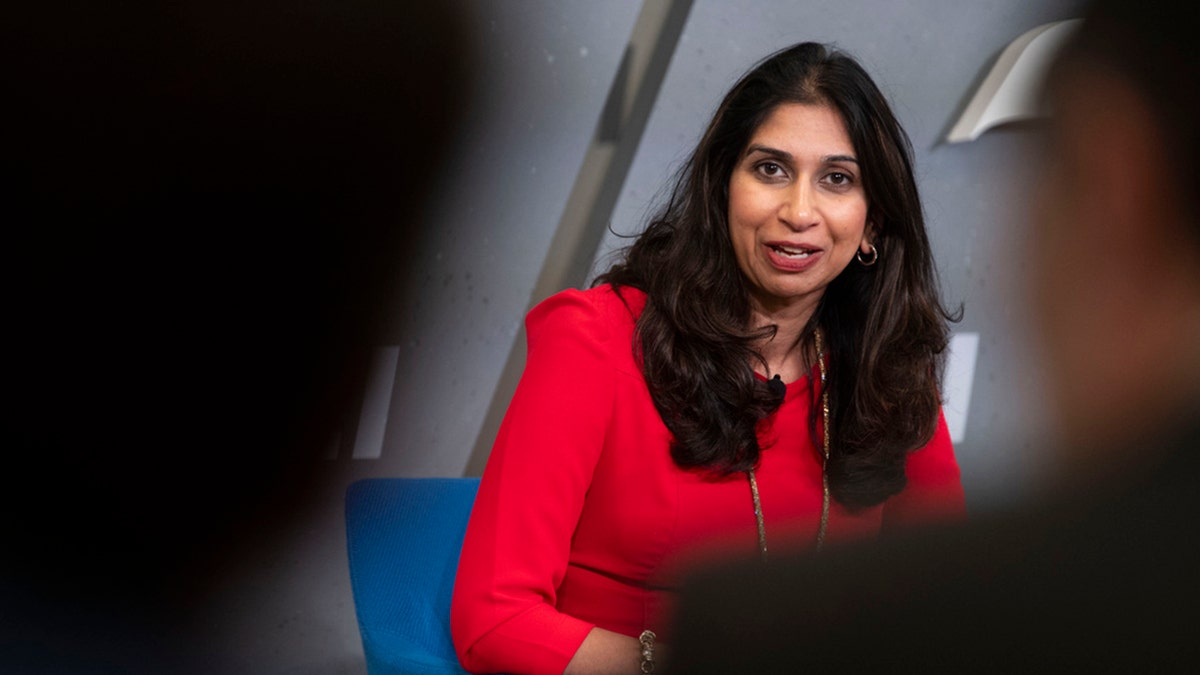 Britain's Home Secretary Suella Braverman answers questions from an audience following a speech on immigration at the American Enterprise Institute Tuesday, Sept. 26, 2023, in Washington.  (Associated Press )
"It has failed because it allowed people to come to our society and live parallel lives in it," she said. "They could be in a society, but not of society and, in extreme cases, they could pursue lives aimed at undermining the stability and threatening the security of our society."
She said the consequences could be seen across Europe and in the U.K.
Europe has been struggling for years with a wave of migration that began in 2015, subsided during the COVID-19 era, but has again been on the rise over the last year.
While the U.K. is no longer part of the European Union, it has been struggling to deal with an increase in migrants arriving in small boats across the English Channel from France. It has passed legislation to detain and deport illegal immigrants who arrive on small boats and is battling to be able to deport illegal immigrants to Rwanda, a move facing a court challenge.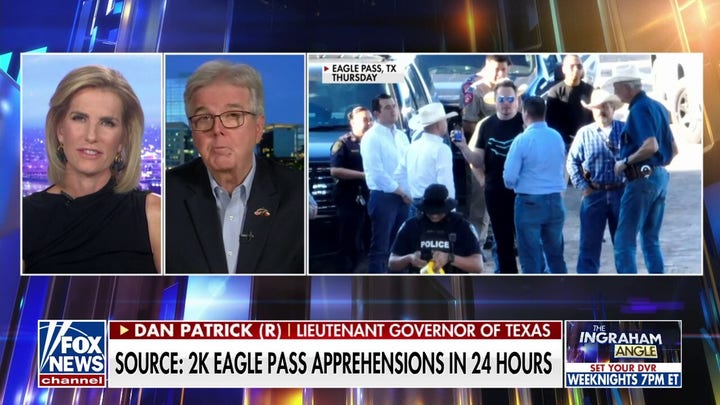 Video
GREECE REBUKES EU BORDER AGENCY'S THREATS TO LEAVE COUNTRY OVER MIGRANT DEATHS: 'UNTHINKABLE'
Braverman also questioned whether the 1951 U.N. Refugee Convention was fit for the modern age, arguing that migrants shouldn't be given asylum based on sexuality or gender unless there was "a real risk of death, torture, oppression or violence."
"Where individuals are being persecuted, it is right that we offer sanctuary," Braverman said. "But we will not be able to sustain an asylum system if, in effect, simply being gay, or a woman or fearful of discrimination in your country of origin is sufficient to qualify for protection.
"We are living in a new world bound by outdated legal models," she added, calling the migration surges "an existential challenge" to the West.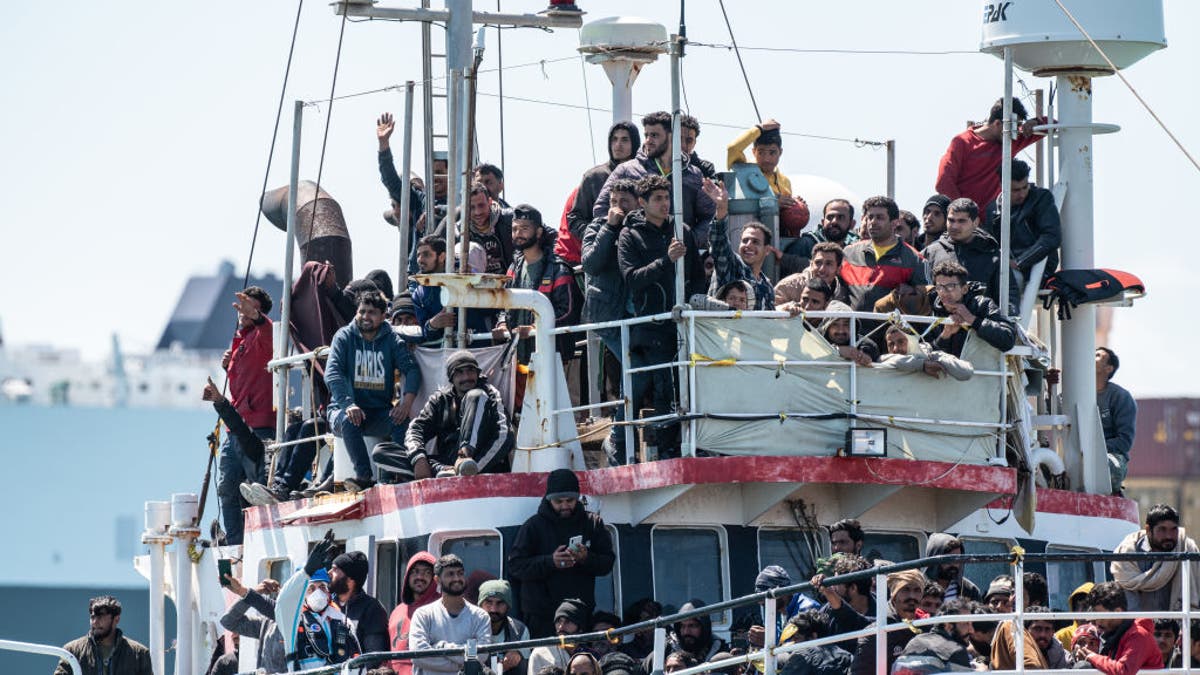 Migrants aboard a fishing boat greet their arrival at the port of Catania. Aboard the fishing boat are 600 migrants who were rescued 100 miles off the Sicilian coast April 12, 2023, in Catania, Italy.  (Fabrizio Villa/Getty Images)
It represents the latest push in the West for greater control and limits on migrant surges, when large numbers of migrants are allowed in to try to claim asylum, even when they have traveled through multiple safe countries.
CLICK HERE TO GET THE FOX NEWS APP
Italian Prime Minister Giorgia Meloni has called for a naval blockade in the Mediterranean Sea to stop migrants coming into Europe through Italy.
Meanwhile, in the U.S., officials have again been overwhelmed by a fresh surge in migrants. Fox News reported Saturday there were more than 260,000 migrant encounters in September, a new monthly record.
The Associated Press contributed to this report.
Adam Shaw is a politics reporter for Fox News Digital, primarily covering immigration and border security.
He can be reached at [email protected] or on Twitter.