close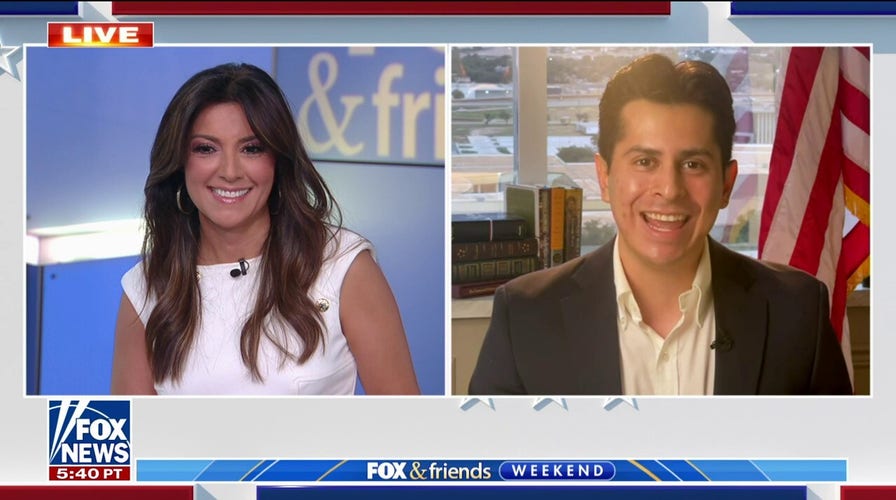 Video
College towns shifting further to left as GOP makes gains with Hispanic voters
Abraham Enriquez, Bienvenido USA founder and president, discusses the leftward shift in voters from college towns as Republicans gain ground in the key Hispanic demographic.
A University of California Berkeley student was carjacked at gunpoint outside a fraternity two days before the start of the fall semester, according to police.
Three men with a gun allegedly ambushed the student at 10:50 p.m. Monday on Channing Way between College and Piedmont Avenues and fled with a black 2021 Toyota Corolla.
UC Berkeley, which is about 15 miles east of San Francisco, is the top-ranked public school in the country, tied with UCLA, according to the most recent college rankings from U.S. News and World Report.
WHITE PEOPLE BANNED FROM OFF-CAMPUS UC BERKELEY STUDENT HOUSING COMMON AREAS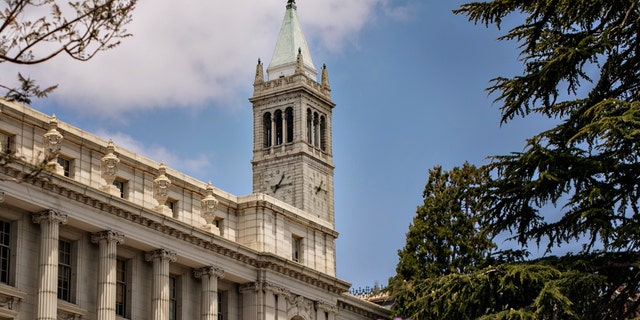 Sather Tower on the campus of U.C. Berkeley on June 22, 2023, in Berkeley, California. (Jason Armond/Los Angeles Times via Getty Images)
Earlier in the day, the University of California Police Department warned students and staff of an attempted carjacking with a pistol and screwdriver on campus in a parking lot behind Cal Memorial Stadium, according to local news site Berkeley Scanner.
Two people were sitting in a parked car when the assailant allegedly tried to break their car window with a screwdriver, according to a police report obtained by the outlet.
The victims threw the car in reverse and took off. There have been at least 16 carjackings in the crime-ridden college town year to date – a benchmark that has already outpaced prior years.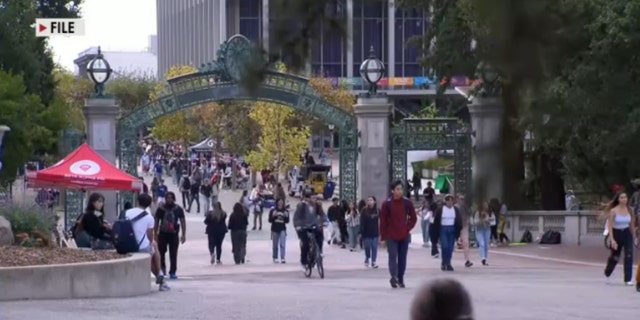 California authorities have arrested a suspect tied to a string of sexual assaults in and around the University of California Berkeley campus. (FOX 2 San Francisco)
The city typically averages about 14 carjackings a year, according to the Berkeley Police Department.
Property and violent crime in the city, where out-of-state students pay about $44,000 a year in tuition to attend UC Berkeley, were at a 10-year-high in 2022, according to Police Chief Jen Louis.
CALIFORNIA POLICE ARREST SERIAL SEX ASSAULT SUSPECT ON UNIVERSITY OF CALIFORNIA BERKELEY CAMPUS
There have been 200 robberies so far this year, an increase of 5% compared to the same time period in 2022, according to police data.
The uptick in crime has put the community on edge and has parents questioning whether to send their children to the prestigious university.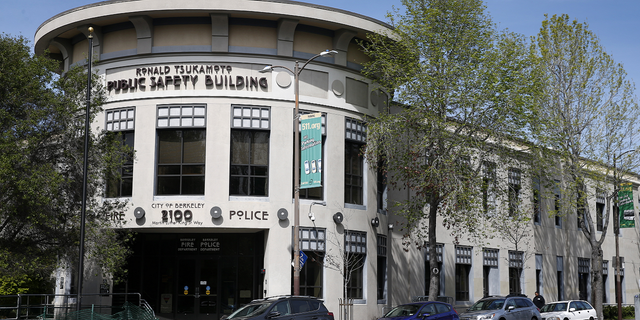 The Berkeley Police Department headquarters in Berkeley, California. (Paul Chinn/The San Francisco Chronicle via Getty Images)
"Is UC Berkeley really as dangerous as my mom says it is?" one potential student wrote in a Reddit thread.
"She is yelling at me every day convinced that if I end up going to Berkeley I will die the day I get there," the post reads.
CLICK HERE TO GET THE FOX NEWS APP
"Berkeley is not super safe, and your mom's concern is valid, but she is definitely overstating it," a current student responded.
Rebecca Rosenberg is a veteran journalist and book author with a focus on crime and criminal justice. Email tips to [email protected] and @ReRosenberg.