close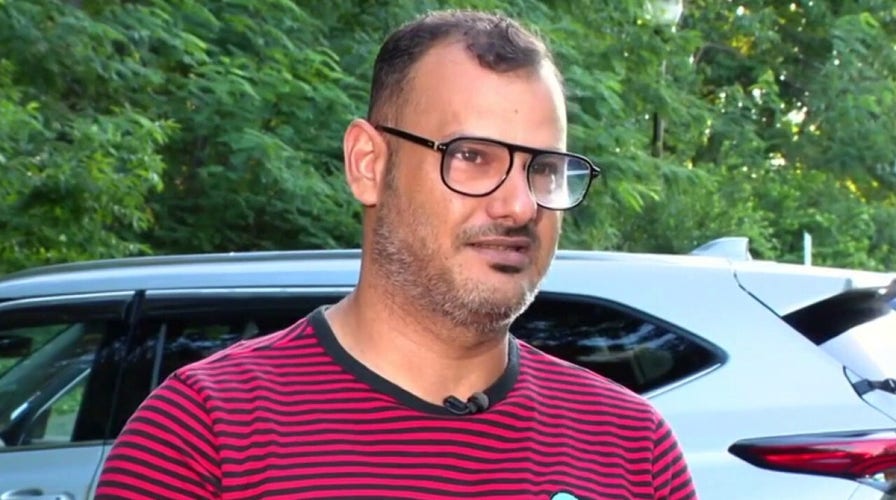 Video
Uber driver from Iraq caught in Washington D.C. gunfire says city feels like a warzone
The driver left Iraq because of the war but said he feels like he's back whenever he is in the city.
An Uber driver caught in gunfire in Washington D.C. during a drive-by shooting over the weekend said the city feels like a war zone, similar to his native Iraq, which he fled.
The driver, who didn't give his name to FOX DC, said he was near the Cathedral of St. Matthew on Saturday when his Toyota Highlander SUV was hit with a barrage of gunfire.
Two passengers inside took cover and were not injured. The driver had minor injuries from broken glass, according to a police report provided to Fox News Digital.
A camera inside the vehicle captured the gunfire.
WASHINGTON DC PRO-LIFE PREGNANCY CENTER VANDALIZED WITH RED PAINT, EGGS, 'REVENGE' MESSAGE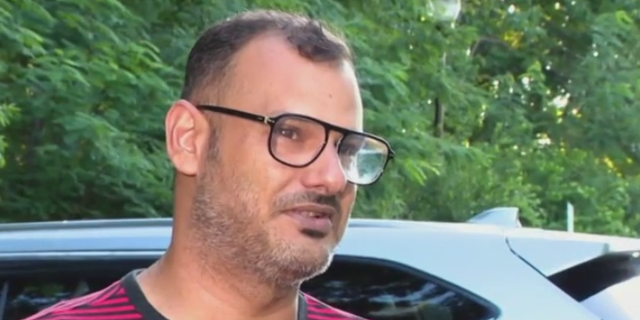 An Uber driver who was shot at in Washington D.C. said the city feels like a war zone, much like his native Iraq.  (WTTG)
"I thank God I survived," he said. "For some reason, God saved me."
"For some reason, God saved me."
In the video footage, everyone in the Highlander is seen ducking for cover as bullets hit the vehicle. After the shooting, a vehicle is seen on the dashcam crashing into a dumpster behind the Uber vehicle. The people inside the vehicle fled.
One of the people fleeing fired a handgun, the Fox DC news report said.
The police report said witnesses told investigators that five or six shots were fired from an SUV with tinted windows. One person outside the vehicle was shot in the back and nearby vehicles were also struck. Authorities have not disclosed the condition of the person shot.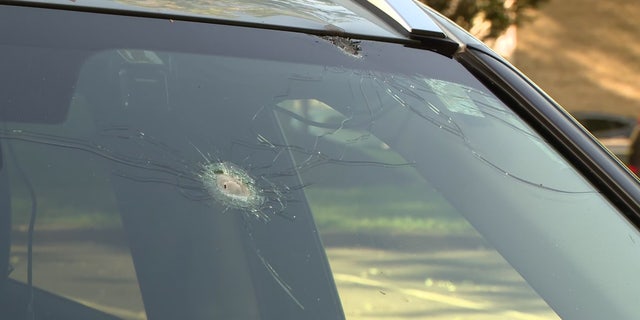 A bullet hole on the window on a Toyota Highlander operated by an Uber driver in Washington D.C. (WTTG)
The Uber driver, who worked in theater and did professional audio work in Iraq, left because of the war that plagued the country but felt the violence in Washington created a similar environment to a war zone, the report said.
The driver told the news station he is unable to use his SUV because of damage it sustained and because of emotional stress from the incident.
CLICK HERE TO GET THE FOX NEWS APP
"It's not even a movie. It's like time doesn't exist," he said.
Authorities were looking for the suspect vehicle, which was described as a silver SUV with tinted windows.
Louis Casiano is a reporter for Fox News Digital. Story tips can be sent to [email protected].