close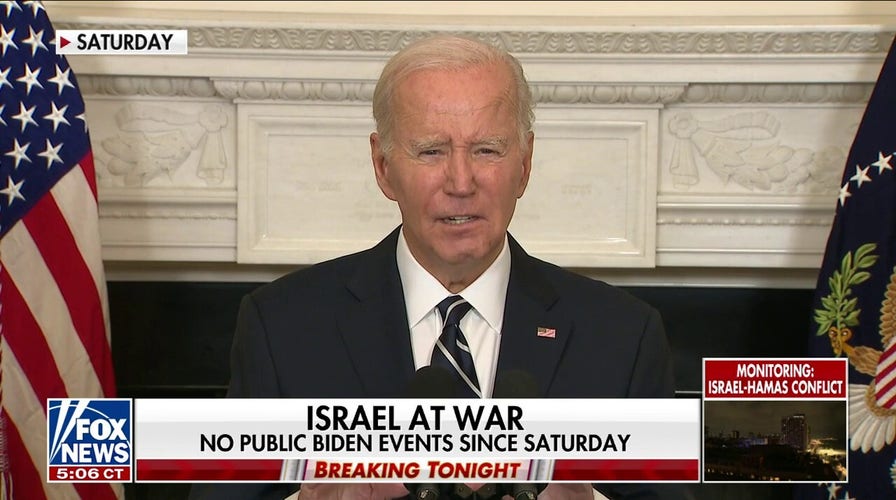 Video
11 Americans dead in Israel, maybe more held hostage: Report
FOX News' Rich Edson reports on American efforts to confirm the hostage situation in Israel on 'Special Report.'
The United Arab Emirates warned Syrian President Bashar al-Assad to refrain from intervening in the Israel-Hamas war or allow attacks on Israel from Syrian soil.
Axios reported the news first, citing two UAE sources briefed on the matter.
Foreign leaders outside Israel are concerned the war could spill into neighboring Lebanon or escalate into a regional conflict, the news outlet said.
LIVE UPDATES: ISRAEL AT WAR WITH HAMAS AFTER SURPRISE ATTACKS, AROUND 900 ISRAELIS DEAD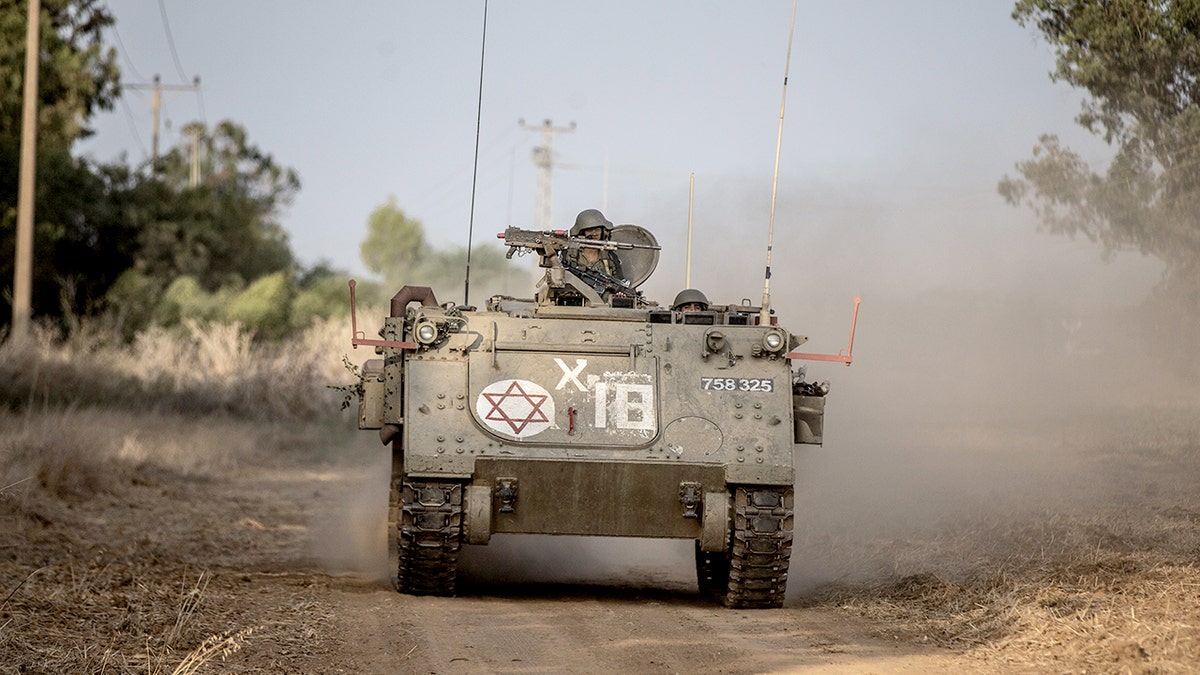 Israeli forces establish heavily armed control points along the border as Israel tightens measures by the army, police and other security forces after Hamas launched Operation Al-Aqsa Flood in Sderot, Israel over the weekend.  (Mostafa Alkharouf/Anadolu Agency via Getty Images)
Officials from the UAE sent their messages to high-level Syrian officials and briefed the Biden administration about their communication with the Syrians, according to the two sources. Following the attacks on Israel by Hamas, the UAE foreign ministry condemned the fighting.
"Civilians on both sides must always have full protection under international humanitarian law and must never be a target of conflict," the ministry said.
The UAE in 2020 became the first Gulf nation to normalize relations with Israel.
Syrian President Bashar Assad, left, speaks with UAE President Sheikh Mohammed bin Zayed Al-Nahyan, in Abu Dhabi, United Arab Emirates in March. The UAE has reportedly warned the Syrian leader to stay away from the war between Israel and Hamas.  (Syrian Presidency via AP)
Syria is currently still involved in a civil war. Most of Southern Syria is controlled by al-Assad's government, which has seen support from Russia and Iran.
On Monday, leaders from the United States, Germany, Britain, France and Italy issued a joint statement condemning the attacks on Israel by Hamas.
"In recent days, the world has watched in horror as Hamas terrorists massacred families in their homes, slaughtered over 200 young people enjoying a music festival, and kidnapped elderly women, children, and entire families, who are now being held as hostages," said the statement by President Biden, French President Emmanuel Macron, German Chancellor Olaf Scholz, Italian Prime Minister Giorgia Meloni and British Prime Minister Rishi Sunak.
PROGRESSIVE DEM SLAMS 'REPREHENSIBLE AND REPULSIVE' RESPONSE TO HAMAS ATTACK ON ISRAEL AFTER 'SQUAD' REMARKS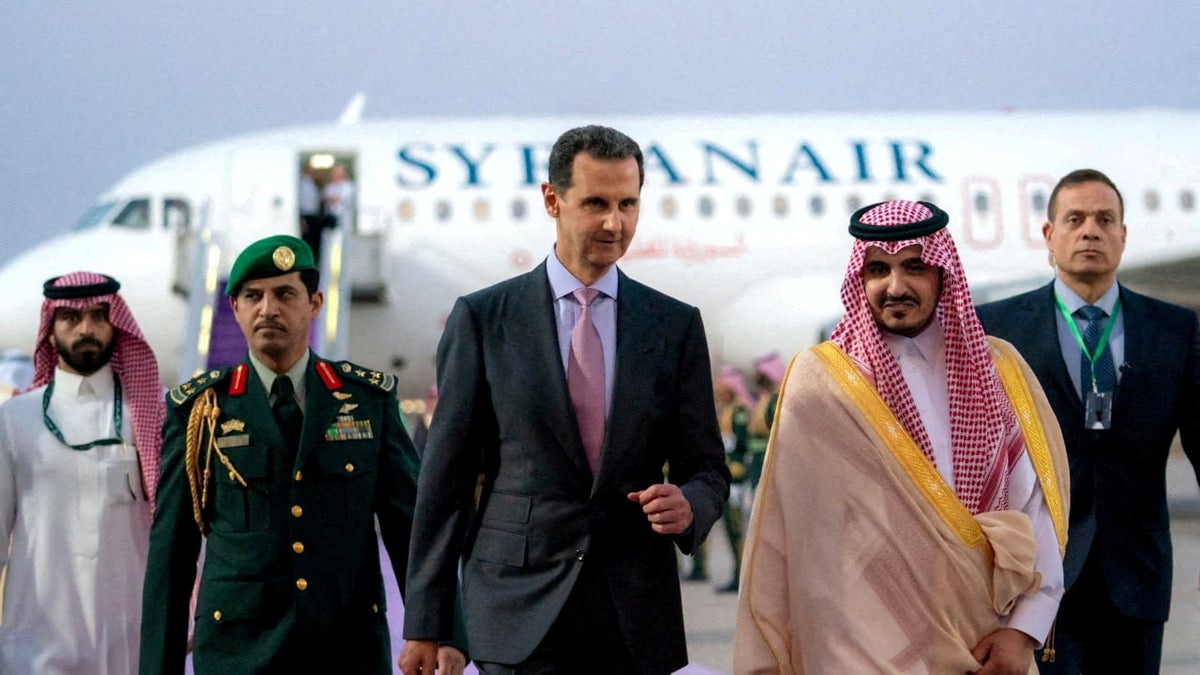 Syria's President Bashar al-Assad arrives in Jeddah, to attend the Arab League summit the following day, Saudi Arabia, May 18, 2023. SANA/Handout via Reuters
"Over the coming days, we will remain united and coordinated, together as allies, and as common friends of Israel, to ensure Israel is able to defend itself, and to ultimately set the conditions for a peaceful and integrated Middle East region," the statement said.
CLICK HERE TO GET THE FOX NEWS APP
Israel has pounded the Gaza Strip with airstrikes following attacks in which Hamas terrorist fighters infiltrated Israel and killed and kidnapped civilians and some military personnel.
In addition, Hezbollah, an Iran-backed terror group in Lebanon, has fired rockets into Israel.
Louis Casiano is a reporter for Fox News Digital. Story tips can be sent to [email protected].