Sen. Elizabeth Warren, D-Mass., sparked a flurry of speculation on social media over the weekend after she stopped short of backing Vice President Harris as President Biden's 2024 running mate.
During an interview on Boston Public Radio, Warren was asked if Harris should be Biden's running mate.
"I really want to defer to what makes Biden comfortable on his team," she responded. "I've known Kamala for a long time. I like Kamala. I knew her back when she was an attorney general, and I was still teaching and we worked on the housing crisis together, so we go way back."
"But they need — they have to be a team," she added, "and my sense is they are — I don't mean that by suggesting I think there are any problems. I think they are."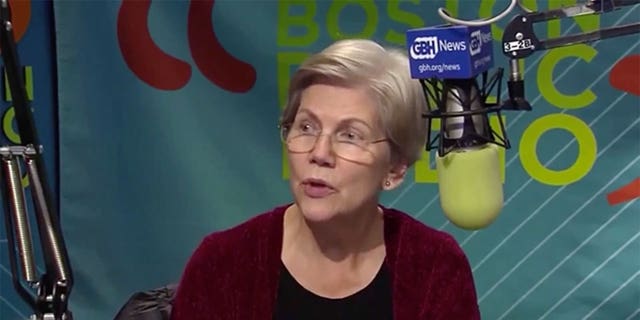 Sen. Elizabeth Warren stops short of endorsing Vice President Kamala Harris as President Biden's running mate in 2024.
(Screenshot/BostonPublicRadio/GBHNews)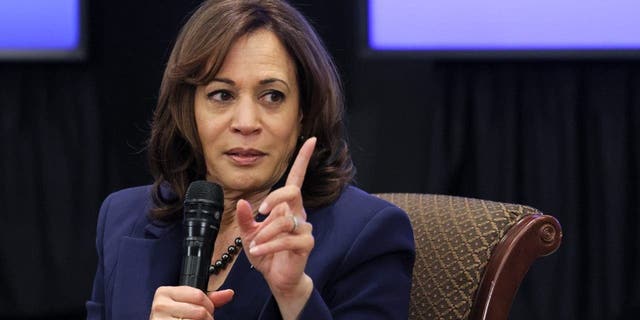 US Vice President Kamala Harris speaks during an event in the Eisenhower Executive Office Building in Washington, DC, US, on Friday, Jan. 27, 2023.
(Photographer: Jemal Countess/UPI/Bloomberg via Getty Images)
KAMALA HARRIS, GAFFE MACHINE: VP'S PUBLIC APPEARANCES MARKED BY AWKWARD MOMENTS, CONTROVERSIES
The Republican National Committee shared a clip of the comments on Twitter Saturday evening.
"Interesting word choice from Warren and telling she won't back Harris," tweeted Sen. Ted Cruz's special adviser of communications, Steve Guest.
KAMALA DECLARES 'BORDER IS SECURE' AS THOUSANDS OF ILLEGALS FLOW INTO US EVERY DAY
Multiple Republican operatives and conservative writers also shared the clip.
Warren was also asked during the interview Friday whether Biden should run again.
"Yes. He should run again," Warren said. "And he is running again."
The president has not officially announced his 2024 re-election bid but is widely expected to announce next month.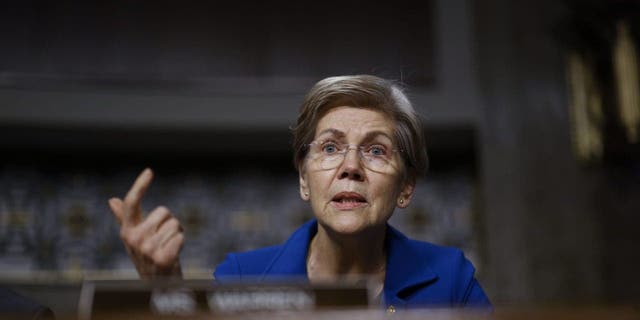 Senator Elizabeth Warren, a Democrat from Massachusetts, speaks during a Senate Banking, Housing, and Urban Affairs Committee hearing on FTX in Washington, DC, US, on Wednesday, Dec. 14, 2022.
(Photographer: Ting Shen/Bloomberg via Getty Images)
CLICK HERE TO GET THE FOX NEWS APP
Warren said during an interview with Politico that she was "very happy" about Biden's re-election and said he would likely not face a primary challenge.
"The circumstances are that Joe Biden is running," Warren said. "I'm very happy about that. I am not running for president, I'm running for Senate."
Fox News' Hanna Panreck contributed to this report.