close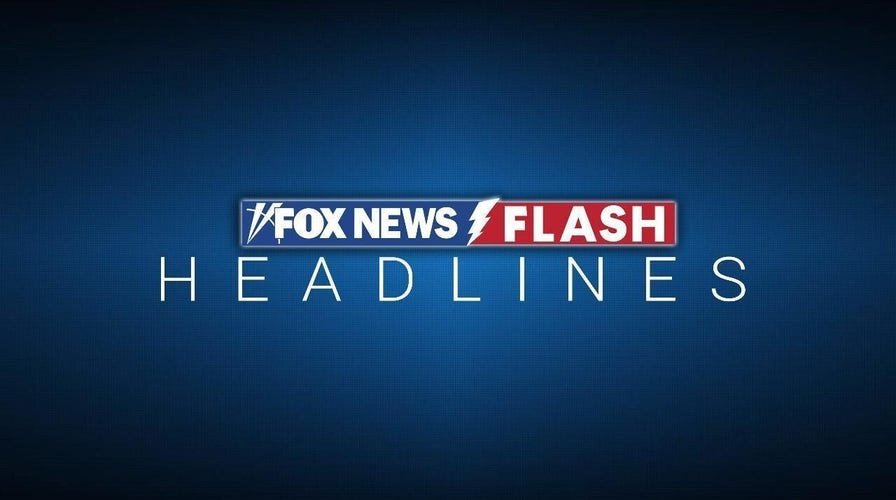 Video
Fox News Flash top headlines for February 15
Fox News Flash top headlines are here. Check out what's clicking on Foxnews.com.
More than a week after his home was wrecked in a deadly earthquake that hit southern Turkey, Mohammad Emin's body is still covered in dust and grime.
Like countless other victims of a catastrophe that killed more than 41,000 in Turkey and Syria, he is still waiting for a wash – affected by a shortage of clean water that international health bodies say poses a risk to public health.
"We haven't been able to rinse off since the earthquake," said Emin, a 21-year-old graphic design student, as he carried flu medicine from the clinic of an open-air stadium serving as a camp for displaced people in the city of Kahramanmaras.
TURKEY-SYRIA EARTHQUAKE DEATH TOLL LIKELY TO SURPASS 56,000, UN EMERGENCY AID CHIEF SAYS
With much of the region's sanitation infrastructure damaged or rendered inoperable by last Monday's two 7.8- and 7.6-magnitude earthquakes, Turkish health authorities face a daunting task in trying to ensure that survivors, many homeless, now remain disease-free.
A doctor at the clinic, Akin Hacioglu, said between 15 and 30 medics operated the facility, the only one of its kind at the camp, which serves up to 10,000 people during the day.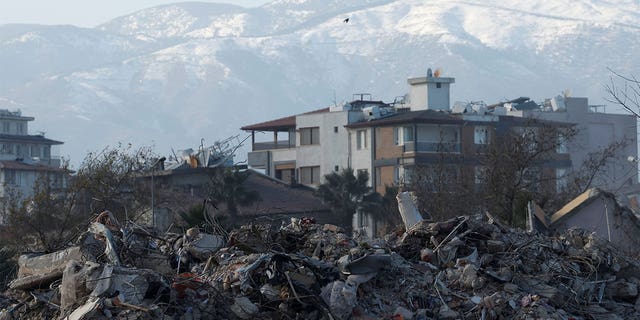 Debris are seen in the aftermath of a deadly earthquake in Hatay, Turkey, on Feb. 15, 2023. Turkey is facing a post-earthquake shortage of clean water which can also lead to outbreaks of diseases. (REUTERS/Clodagh Kilcoyne)
They are offering tetanus shots to residents who request them, and distributing hygiene kits with shampoo, deodorant, pads and wipes, Hacioglu said.
But Emin said there were no showers at or near the camp and the six toilets at the stadium were not enough to meet demand.
Arif Kirici, 42, has been sheltering at the same stadium since he dug himself and his mother out of their collapsed home on the day of the quake.
REPORTER'S NOTEBOOK: A WEEK OF UP-CLOSE HORRORS AND HEROICS IN THE TURKISH EARTHQUAKE ZONE
He also said he had not been able to take a shower nor, like several other camp residents who Reuters spoke to, change his clothes.
In the city of Antakya, further south towards the Syrian border, greater numbers of portable toilets are in evidence than during the first days after the quake, but many residents say still more are needed.
CLICK HERE TO GET THE FOX NEWS APP
Batyr Berdyklychev, the World Health Organization's representative in Turkey, said the water shortage "increases the risk of waterborne diseases and outbreaks of communicable diseases."
The WHO was working with local authorities to step up monitoring of waterborne diseases, seasonal influenza and COVID-19 among those displaced, he added.