close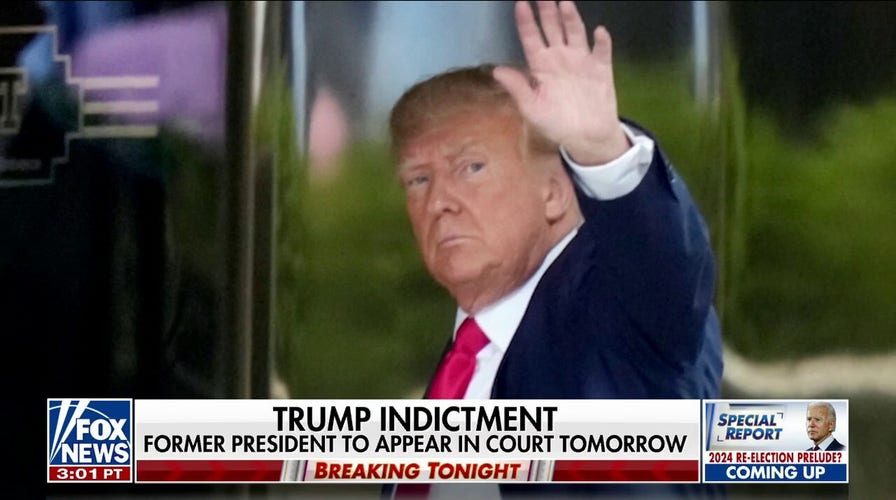 Video
NYC braces for possible protests on the eve of Trump's arraignment
Fox News' Bryan Llenas reports on Trump adding white collar defense attorney Todd Blanche to his legal team Monday before Tuesday's arraignment.
Upon being indicted in New York last week, former President Donald Trump declared that "the USA is now a third-world nation," and other Republicans opposed to the charges accuse the U.S. legal system of being akin to "some third-world banana republic."
But Trump's indictment – significant as he is the first former U.S. president to be brought up on criminal charges issued by a grand jury – is not all that unprecedented in modern democracies.
Trump now joins the ranks of other former leaders charged following their tenure in office – largely on issues relating to corruption – including the notorious former Italian prime minister, Silvio Berlusconi, along with other prominent leaders from democratic nations.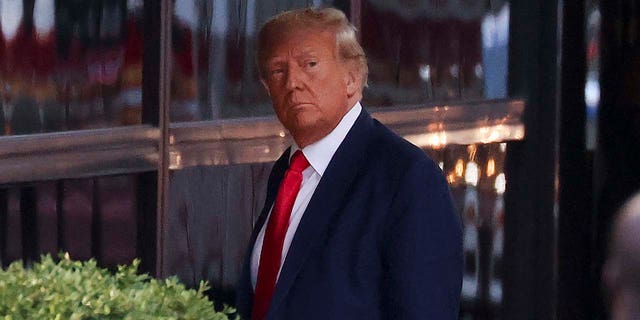 Former President Donald Trump arrives at Trump Tower, Monday, April 3, 2023, in New York. Trump arrived in New York on Monday for his expected booking and arraignment the following day on charges arising from hush money payments during his 2016 campaign.  (AP Photo/Yuki Iwamura)
WHO ELSE HAS BEEN INDICTED FROM DEMOCRATIC NATIONS?
Berlusconi has been involved in nearly three dozen criminal cases, with one conviction for tax fraud in 2012; Israeli Prime Minister Benjamin Netanyahu was indicted in 2020 on corruption charges; and former Taiwan President Chen Shui-bian was convicted of bribery in 2009.
BARR WARNS TRUMP'S LEGAL TEAM WHAT NOT TO DO DURING POSSIBLE TRIAL
Dozens of democracies like France, South Korea and Brazil have seen leaders prosecuted for crimes, with nearly 80 nations having seen former leaders jailed or prosecuted over the last 20 years, reported Axios.
Brazilian President Luiz Inácio Lula da Silva, who returned to the high office in January after defeating Jair Bolsonaro, was sentenced to 12 years by a federal court on corruption charges in 2018.
Lula served 580 days before the country's supreme court ordered his freedom and dismissed his case.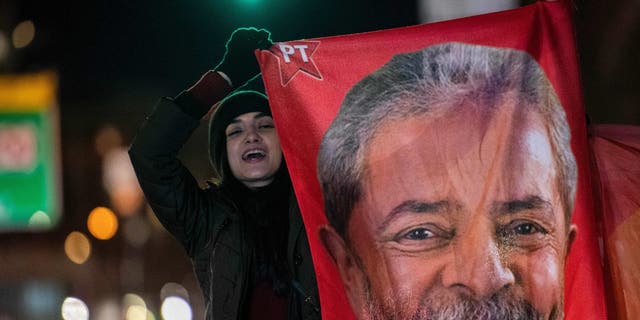 Supporters of Brazil's president, Luiz Inacio Lula da Silva, rally in solidarity with Brazilian democracy outside the Brazilian Consulate in Boston on Jan. 9, 2023. (Joseph Prezioso / AFP via Getty Images)
TRUMP'S FORMER SECRET SERVICE AGENTS TO TESTIFY IN DC GRAND JURY FRIDAY IN DOCUMENTS CASE
Former French Prime Minister Nicolas Sarkozy was sentenced to a year in prison in 2021 for violating campaign finance laws.
South Korea's former President Park Geun-hye was sentenced to 24 years over corruption charges before she was pardoned in 2021 by her successor. She served five years.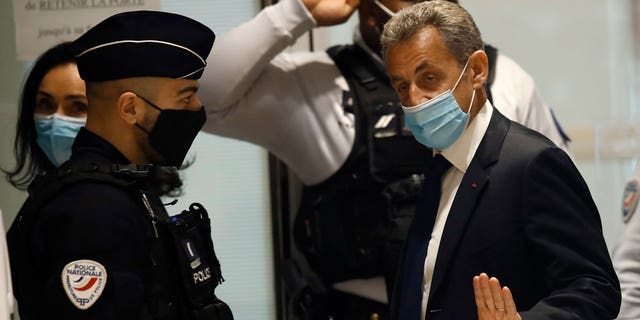 In this March 1, 2021 file photo, former French President Nicolas Sarkozy arrives at the courtroom in Paris. Former French President Nicolas Sarkozy was found guilty of illegal campaign financing of his unsuccessful 2012 reelection bid. (AP Photo/Michel Euler, File) (AP Photo/Michel Euler)
WHAT IS THE IMPACT OF AN INDICTMENT?
Leaders from Malaysia, Pakistan and Argentina have also seen charges relating to fraud and corruption, though some have escaped prison time due to immunity, and many indicted international leaders went on to have successful careers.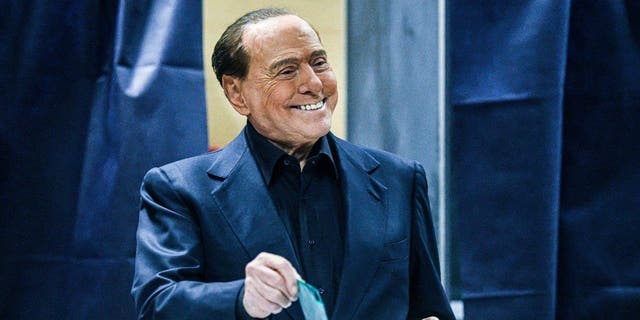 Silvio Berlusconi casts his vote during the Lombardy regional elections in Milan, Italy, on Feb. 12, 2023. (Piero Cruciatti / Anadolu Agency via Getty Images)
"It is absolutely significant given that he is a former president who is still extremely popular among segments of the population," Foreign Desk Editor-in-Chief Lisa Daftari said, noting that his supporters continue to drive for hours to see him speak at rallies.
Daftari pointed out that among his supporters there is concern about the "weaponization of our legal system" to target an individual for political reasons.
"All are equal under the law and likewise innocent until proven guilty, not the other way around," she added.
At the moment, Trump faces no legal hurdles in continuing his candidacy for the 2024 presidential nomination, and his top contender, Florida Gov. Ron DeSantis (who has yet to declare his candidacy), called the charges against Trump "un-American."
It remains unclear how Trump's case will affect his presidential bid, though his indictment alone will likely do little to impact his candidacy.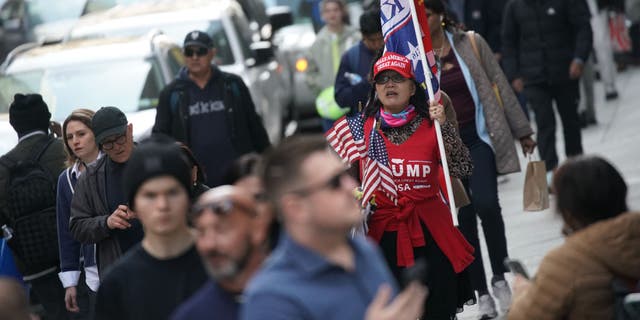 A supporter of former President Donald Trump stands outside Trump Tower in New York on April 3, 2023. (Stefani Reynolds / AFP via Getty Images)
WILL THIS HURT TRUMP'S CANDIDACY?
There is debate whether the indictment could serve to boost Trump's MAGA following or whether this time a scandal could hurt the former president's chances for another election.
But there is precedent in the U.S. and abroad to suggest that Trump could survive his indictment.
International leaders like Lula, Netanyahu and Berlusconi have all seen successful careers largely untouched by the charges levied against them.
"As we have seen so far, it looks as though Trump will not only survive this but will come out more revered on the other side," Daftari said. "His supporters believe that he has been targeted for political purposes and for that reason will continue supporting him against the establishment."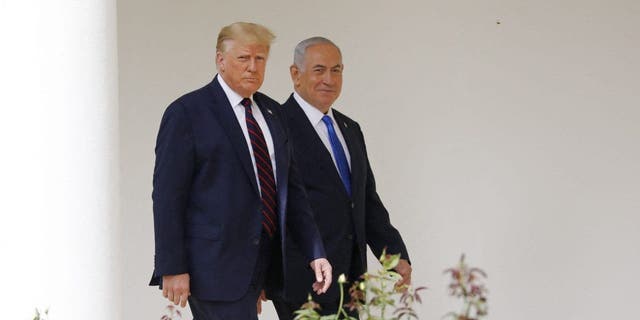 Benjamin Netanyahu, Israel's prime minister, right, and President Donald Trump arrive for the Abraham Accords signing ceremony at the White House on Sept. 15, 2020. (Yuri Gripas / Abaca / Bloomberg via Getty Images)
CLICK HERE TO GET THE FOX NEWS APP
Former Texas Gov. Rick Perry opened a presidential bid in 2015 despite having been indicted on two felony charges in 2014. He eventually dropped his candidacy for the 2016 White House, though this appeared to be mostly due to the crowded GOP field rather than because of his legal woes. The indictments against Perry were eventually dismissed according to the New York Times.
And the case of former Washington, D.C., Mayor Marion Barry who made a major comeback after being arrested on cocaine charges in 1990. Barry served six months in prison but still won a fourth-term as mayor in 1995.
Reuters contributed to this report.
Caitlin McFall is a Reporter at Fox News Digital covering Politics, U.S. and World news.