close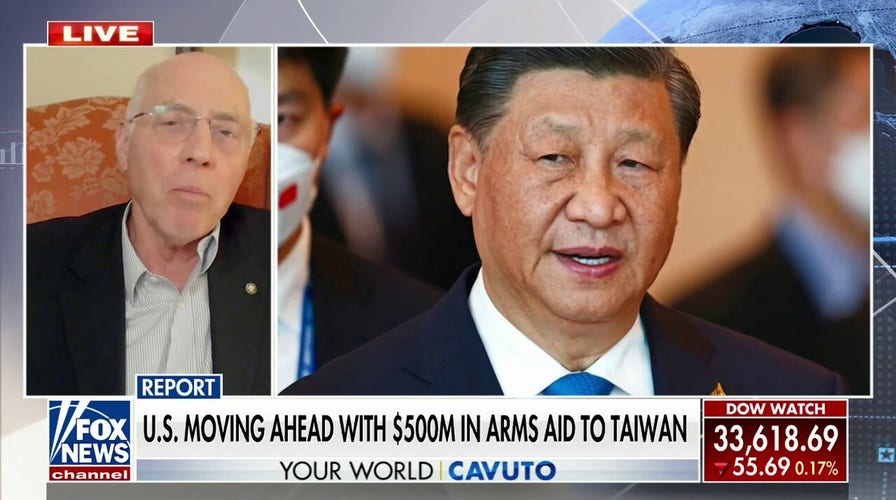 Video
Taiwan ramping up its militarization has got China's attention: Robert Maginnis
Ret. Lt. Col. Robert Maginnis discusses reports the U.S. is considering sending a $500 million weapons package to Taiwan on 'Your World.'
Canadian Prime Minster Justin Trudeau said Ottawa will not be intimidated by China after Beijing expelled its Canadian diplomat from the consulate in Shanghai Tuesday.
The two nations have seen relations further deteriorate in a recent diplomatic tit-for-tat spat after Canada first ousted Chinese diplomat Zhao Wei from his post after he was found to have been involved in an intimidation ploy that targeted Canadian lawmaker Michael Chong and his family in Hong Kong.
"This is a reciprocal countermeasure taken in reaction to Canada's provocation to protect China's lawful rights and interests," Foreign Ministry spokesman Wang Wenbin told reporters Tuesday. He added that the move was "consistent with established diplomatic practice and completely justified and necessary."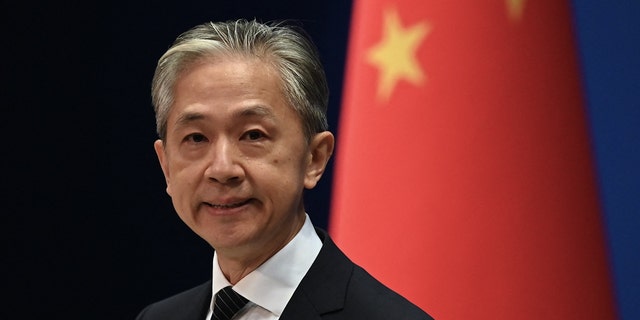 Chinese Foreign Ministry spokesman Wang Wenbin answers a question during a press conference in Beijing on Aug. 8, 2022. (Noel Celis/AFP via Getty Images)
CCP DECLARES CANADIAN DIPLOMAT 'PERSONA NON GRATA' AND DEMANDS DEPARTURE FROM CHINA
Trudeau shot back at China's response and said, "We understand there is retaliation, but we will not be intimidated, we will continue to do everything necessary to keep Canadians protected from foreign interference."
The most recent deterioration in relations occurred after Canadian Foreign Minister Melanie Joly declared Zhao a persona non grata on Monday.
According to reporters earlier this month, the Canadian Security Intelligence Service (CSIS) found that Beijing attempted to gain knowledge on any family members of Chong "who may be located" within Chinese borders in an apparent attempt to "make an example of this MP and deter others" from taking anti-China stances.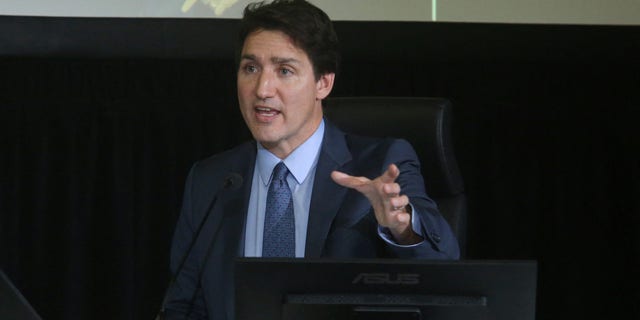 Canadian Prime Minister Justin Trudeau has appointed former Governor General David Johnston to investigate alleged Chinese interference in the nation's last two elections. (Dave Chan/AFP via Getty Images)
CANADA'S TRUDEAU OPENS INVESTIGATION INTO CHINA ELECTION MEDDLING
"I have been clear: we will not tolerate any form of foreign interference in our internal affairs. Diplomats in Canada have been warned that if they engage in this type of behavior, they will be sent home," Joly said in a Monday statement posted to Twitter.
China has rejected Canada's claims as "false" and "unfounded," calling the ousting of Zhao "unscrupulous."
But the long-standing tense relations between Beijing and Ottawa date back to December 2018, when Canadian authorities detained Huawei Technologies executive Meng Wanzhou on fraud charges at the request of the U.S.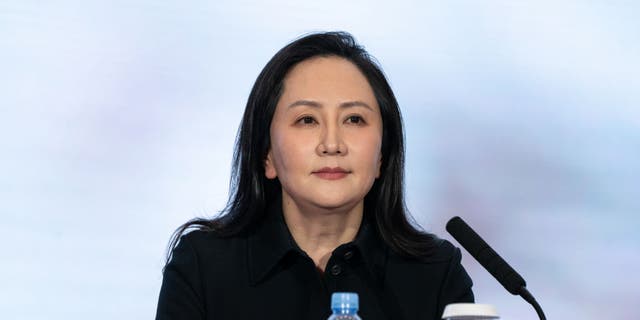 Meng Wanzhou, chief financial officer of Huawei Technologies Co., speaks during a news conference in Shenzhen, China, on March 31, 2023. (Bloomberg via Getty Images)
CLICK HERE TO GET THE FOX NEWS APP
China responded by arresting two Canadians on alleged spying charges later that month, though all three individuals were freed in 2021.
Wenbin did not comment on Trudeau's comments during his Wednesday press conference, though he previously called Canada's actions against Zhao an "ideology and politically driven manipulation designed to slander and denigrate China."
Reuters contributed to this report.
Caitlin McFall is a Reporter at Fox News Digital covering Politics, U.S. and World news.