close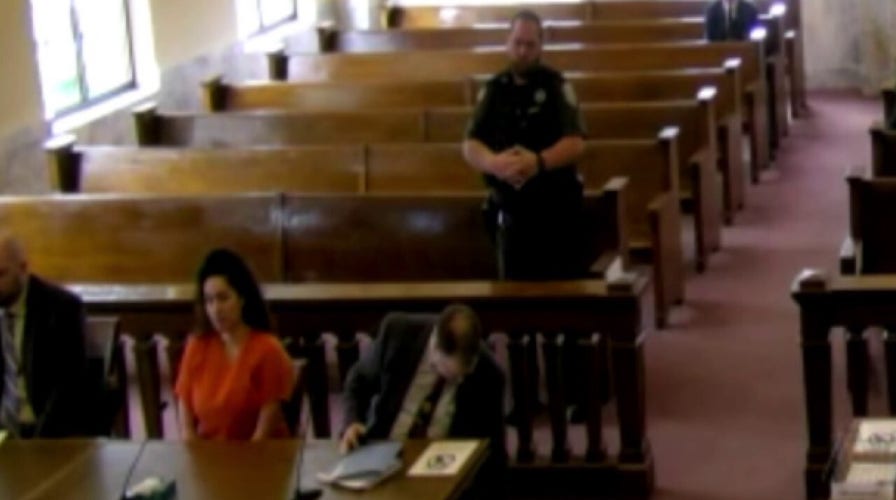 Video
Missing girl Oakley Carlson kept locked in a 'cell' under stairs, new court docs reveal
Recently released court records show that that prior to her disappearance in Washington, Oakley Carlson was kept in a locked "cell" underneath the stairs.
A man accused of kidnapping an Oregon woman and locking her in a makeshift cell is scheduled to face trial in October.
Negasi Zuberi, a 29-year-old married father, was arrested in July after a woman escaped from a makeshift cinder block cell in his Klamath Falls home, where she told authorities Zuberi held her hostage and sexually assaulted her.
"According to the complaint, this woman was kidnapped, chained, sexually assaulted, and locked in a cinder block cell," FBI Portland Assistant Special Agent in Charge Stephanie Shark said in a statement earlier this month. "Police say she beat the door with her hands until they were bloody in order to break free. Her quick thinking and will to survive may have saved other women from a similar nightmare."
Zuberi pleaded not guilty to charges of kidnapping and transportation with intent to engage in sexual activity. His trial date is set for Oct. 17, and a status hearing is scheduled for Sept. 25.
JUDGE JUDY RULED IN FAVOR OF MAN NOW ACCUSED OF KIDNAPPING, ASSAULTING WOMAN IN MAKESHIFT CELL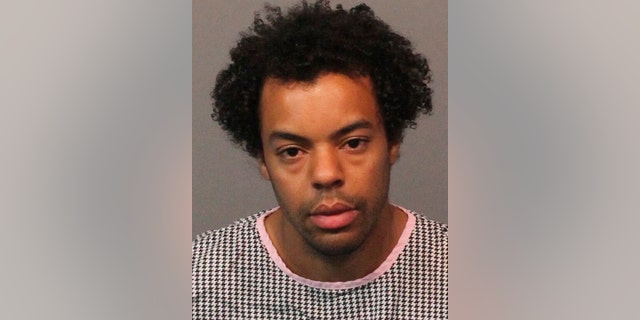 Zuberi, 29, is behind bars in Nevada, waiting to be extradited to Oregon, where he is charged in federal court with interstate kidnapping and transporting an individual across state lines with intent to engage in criminal sexual activity. (Washoe County Detention Facility)
The FBI believes Zuberi, who has ties to 10 different states over the last 10 years, may be involved in additional attacks and is asking any other victims who may have encountered the suspect to contact authorities. The states other than Oregon may include California, Washington, Colorado, Utah, Florida, New York, New Jersey, Alabama and Nevada, the FBI said.
FAMILY MAN ACCUSED OF LOCKING WOMAN IN HOMEMADE CELL KEPT CREEPY NOTES: 'LEAVE PHONE AT HOME'
Just before his arrest on July 15, Zuberi allegedly traveled from Klamath Falls to Seattle – a seven-and-a-half-hour drive – and solicited services from the victim, a sex worker. Zuberi then posed as a police officer and restrained the woman in handcuffs and leg irons while pointing a Taser at her, the FBI said.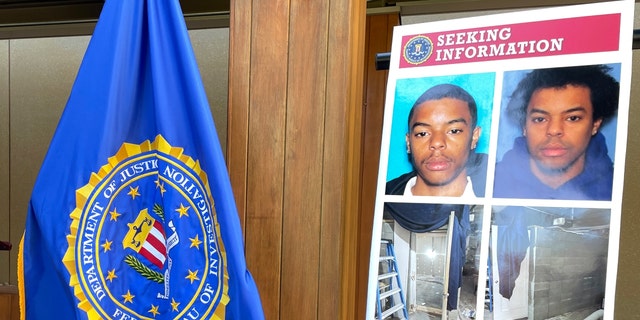 An flag and a seeking information poster board are set up next to a podium ahead of a press conference at the FBI field office in Portland, Oregon, on Wednesday, Aug. 2, 2023. (Claire Rush/AP)
The suspect drove the victim 450 miles back to his Oregon home and allegedly raped her during the trip back, according to the affidavit.
He then allegedly held her hostage in the cell inside his garage, which had a door installed in reverse so that it could not be opened from the inside, according to an affidavit.
BODY FOUND IN OREGON RESERVOIR AMID SEARCH FOR MISSING WOMAN LAST SEEN NAKED AND AFRAID AT CONSTRUCTION SITE
The victim "briefly slept and awoke to the realization that she would likely die if she did not attempt to escape," the affidavit states. She "repeatedly banged on the door and was able to break the door open and escape the room. Once outside of the cell, she observed… Zuberi's vehicle parked in the garage, opened the vehicle door, observed the handgun, retrieved it, and fled."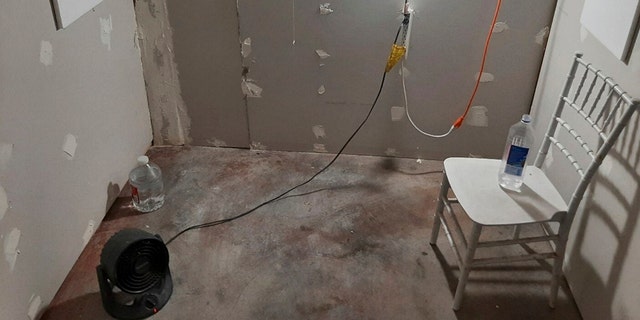 This undated photo provided by the FBI's Portland field office shows the interior of a makeshift cinder block cell in Klamath Falls, Oregon, allegedly used by Negasi Zuberi. (FBI Portland)
Once outside Zuberi's home, she flagged down a passing driver, who called 911.
BOSTON SERIAL RAPE SUSPECT NOW ACCUSED OF ATTACKING 8 WOMEN
Authorities located Zuberi parked in a Walmart parking lot in Reno, Nevada, on July 16. His wife and child were in a vehicle with him when he was arrested.
Negasi Zuberi, a 29-year-old married father, was arrested in July after a woman escaped from a makeshift, cinder block cell in the suspect's Klamath Falls home, where she told authorities he held her hostage and sexually assaulted her. (FBI)
CLICK HERE TO GET THE FOX NEWS APP
The suspect "refused to exit the vehicle and cut himself with a sharp object causing him to bleed profusely" and "also attempted to destroy his phone" before police eventually took him into custody.
The 29-year-old sometimes went by different aliases, including "Sakima," "Justin Hyche" and "Justi Koussai."
The Associated Press contributed to this report.
Audrey Conklin is a digital reporter for Fox News Digital and FOX Business. Email tips to [email protected] or on Twitter at @audpants.