close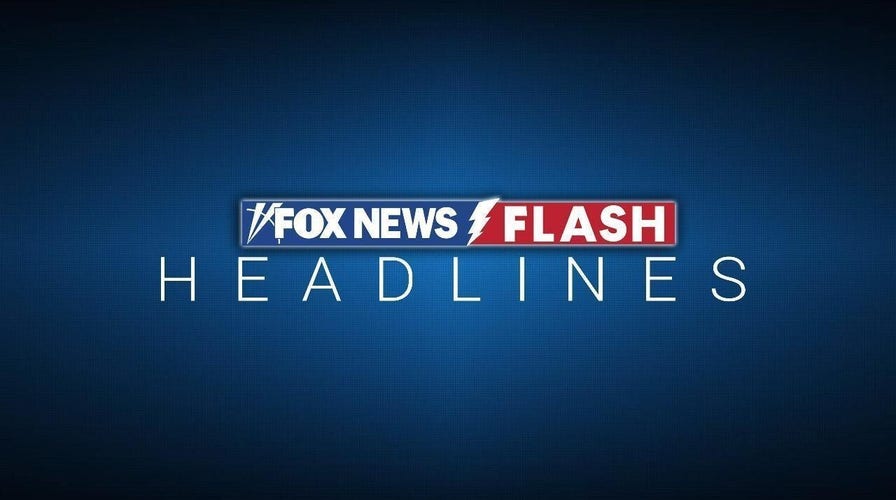 Video
Fox News Flash top headlines for January 9
Fox News Flash top headlines are here. Check out what's clicking on Foxnews.com.
A federal trial began Monday for Sayfullo Saipov, who is accused of using a rental truck to kill eight people after speeding into a New York City bike path in 2017.
Saipov, a native of Uzbekistan who was 29 at the time of the attack, has pleaded not guilty to multiple charges of murder. He could face the death penalty if convicted. He entered the federal courtroom in New York City wearing an olive-green sweater, gray pants, a beard, as well as reading glasses and a white face mask. Several of the victims' families were also in attendance as Judge Vernon Broderick opened the proceedings Monday morning.
The trial is expected to last three months, with the jury sitting Mondays through Thursdays, the court says.
Saipov's attack is being treated as an act of terrorism, and prosecutors say they found multiple notes, written in Arabic, in and near the rental vehicle indicating that Saipov had pledged his loyalty to ISIS. Saipov is the first person to face federal charges that could result in the death penalty under President Biden's administration.
NYC TERROR SUSPECT SAYFULLO SAIPOV'S LEGAL RIGHTS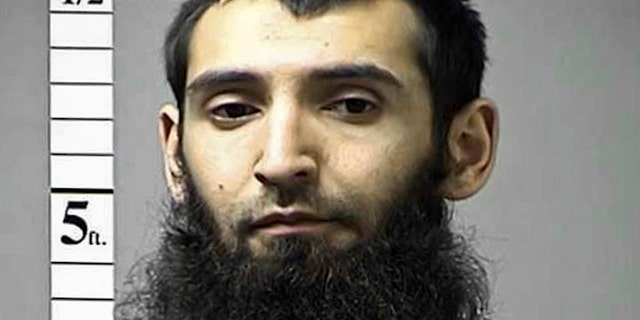 Undated booking photo of Sayfullo Saipov at  St. Charles, Mo. Saipov, charged with murdering eight people on a New York City bike path and injuring many more spoke out in court Friday, June 22, 2018, over a prosecutor's objection, invoking "Allah" and defending the Islamic State.
(St. Charles County Department of Corrections)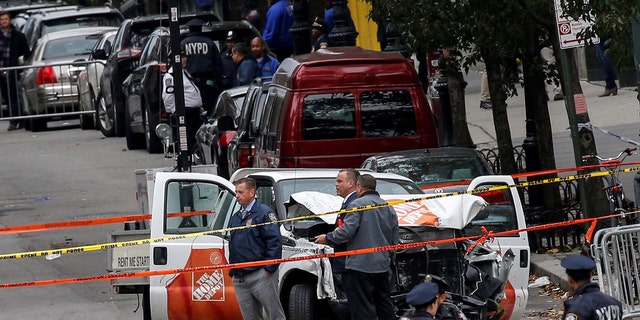 New York suffered its worst terror attack since 9/11 on Halloween of 2017 when a driver plowed a rental truck into pedestrians and bikers on the West Side Highway, killing 8 people. Police here investigate the pickup truck used in the attack.
(REUTERS)
Eight people were left dead and 12 others injured following the 2017 attack, which took place near the World Trade Center in Lower Manhattan. Of the eight killed, six were tourists from foreign countries, including five from Argentina and one from Belgium.
Some family members of foreign victims wore translation earpieces in the courtroom on Monday.
After speeding through the bike path, Saipov is accused of crashing his vehicle into a yellow school bus before exiting and yelling "Allahu Akbar." He was immediately shot twice by nearby police officers, but he survived the wounds.
POLITICIANS REACT TO FATAL NYC TRUCK ATTACK IN LOWER MANHATTAN
Saipov had worked as an Uber driver in New Jersey prior to the attack and had moved to New York City in search of better work opportunities.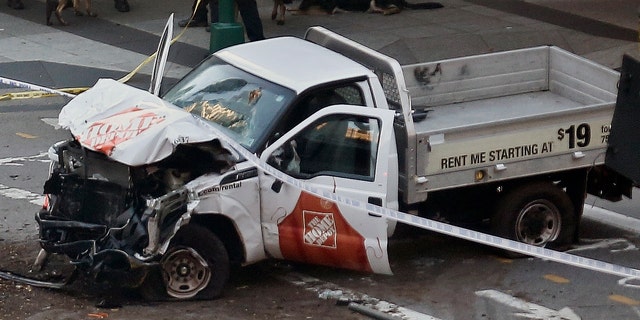 Police tape rests on a damaged Home Depot truck sits after a motorist drove onto a bike path near the World Trade Center memorial, striking and killing several people Tuesday, Oct. 31, 2017, in New York. (AP Photo/Bebeto Matthews)
(AP Photo/Bebeto Matthews)
CLICK HERE TO GET THE FOX NEWS APP
Federal authorities in New York have not carried out a death penalty since 1953.
Fox News' Marta Dhanis contributed to this report.
Anders Hagstrom is a reporter with Fox News Digital covering national politics and major breaking news events. Send tips to [email protected], or on Twitter: @Hagstrom_Anders.