close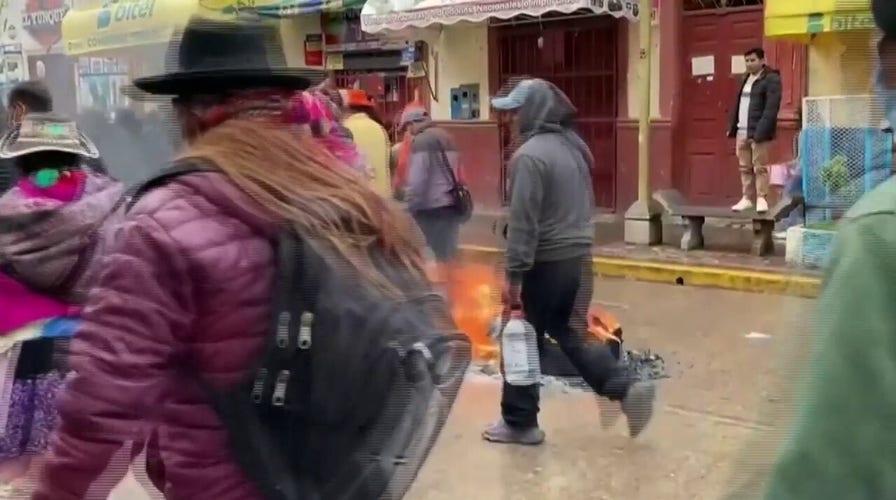 Video
Protests in Peru get violent
At least one person died Wednesday in the Peruvian department of Puno after new scuffles between anti-government protesters and the police. Protests continued into Thursday. (Courtesy INFO ANDES / PERUVIAN PROSECUTOR'S OFFICE HANDOUT / via Reuters)
Peruvian officials on Monday declared another state of emergency in the nation's capital following a crime spike that presents another crisis for a government that has yet to truly establish itself.
The measure, which goes into effect Tuesday, will satisfy the need for "an immediate and emergency presence of the forces of law and order" in three localities and deliver "forceful blows" to crime, the president of the Council of Ministers said during Monday's session.
The newest declaration applies to two districts in Lima and one district in Talara, a city in the northwestern corner of the country near the border with Ecuador. The new declaration suspends a number of civil rights, such as the inviolability of the home and the freedom to enter social gatherings without notice.
Officials voted to approve the new measure after an attack on a nightclub during which an unknown person threw a grenade into the crowd, injuring 10 people. Local outlets attributed the attack to a "group dedicated to extortion."
BRAZIL'S SUPREME COURT SENTENCES BOLSONARO SUPPORTER TO 17 YEARS IN PRISON FOR STORMING GOVERNMENT OFFICES
Peruvian President Dina Boluarte, during an address on state television, said that the declaration would allow the authorities to operate "within the legal framework that both institutions have," TeleSur reported. Boluarte attended the meeting of ministers virtually, as she is in New York City to attend the United Nations High Level week with the General Assembly.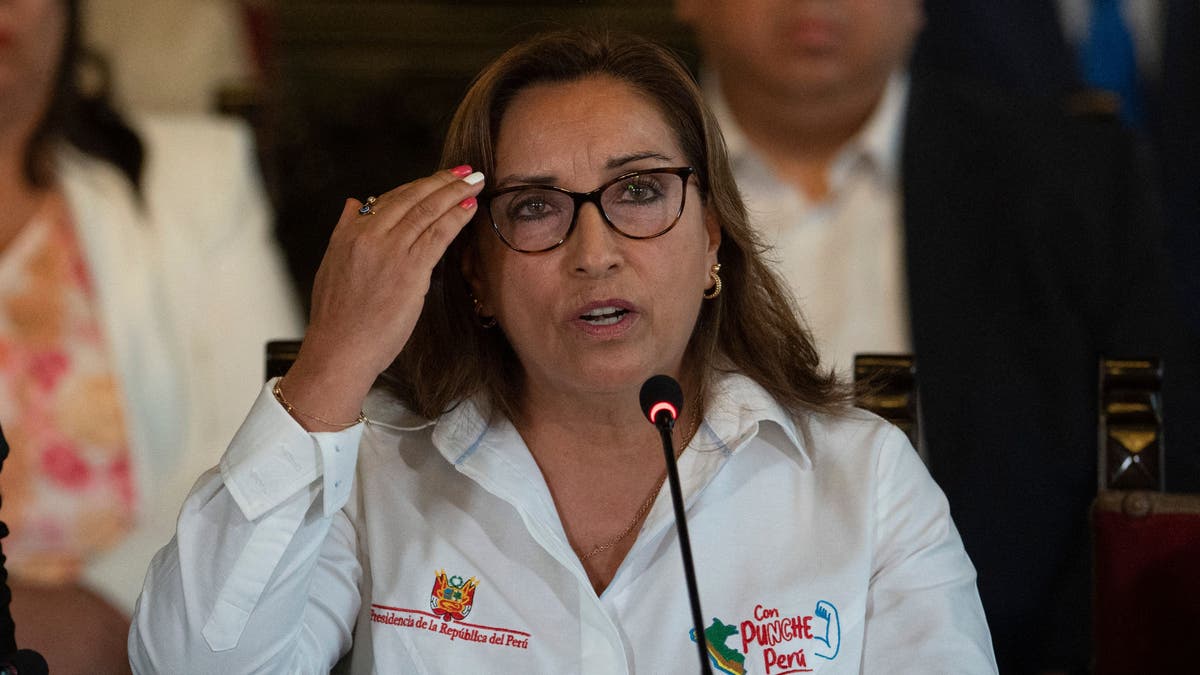 Peruvian President Dina Boluarte, accompanied by her ministerial team, speaks during a press conference in May 2023. (Cris Bouroncle/AFP via Getty Images)
Instead, the country's Prime Minister Alberto Otarola presided over the meeting and confirmed the decision, saying the new declaration will allow the National Police to implement "internal order" with the "strategic support and critical assets in charge of the Armed Forces."
FORMER ROCKER NICKNAMED 'ARGENTINE TRUMP' GAINS ELECTION STEAM WITH ANTI-SOCIALIST MESSAGE
The new measures fall short of granting full law-enforcement powers to the military, as El Salvadoran President Nayib Bukele did in order to significantly curb the rampant crime and gang violence in his country. Some right-wing lawmakers in Peru have urged Boluarte to take such measures anyway.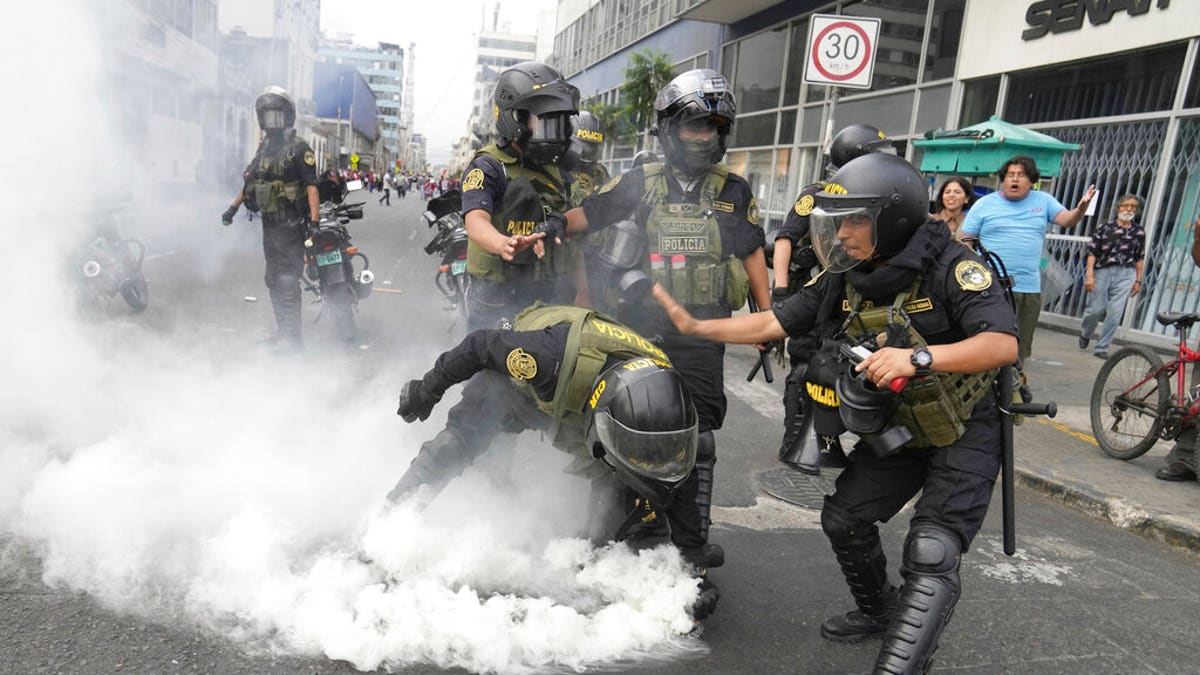 Police officers pick up a tear gas canister that was thrown back at them by anti-government protesters who traveled to the capital from across the country to march against Peruvian President Dina Boluarte in Lima, Peru, Wednesday, Jan. 18, 2023. (AP Photo/Martin Mejia)
Crime reports in Peru peaked over 160,000 in 2022 compared to just over 120,000 in 2021, according to the country's complaints office. Peru continues to prove a popular destination for American tourists, with nearly half a million visiting the country in 2022 and making up the most significant source of visitors to the country, with the bulk of tourists otherwise coming from neighboring countries such as Chile, Ecuador and Colombia, according to Statista.
COLOMBIAN COCA CROPS, USED TO MAKE COCAINE, AT AN ALL-TIME HIGH LAST YEAR, UN SAYS
Boluarte has issued several emergency declarations since taking office, and she has struggled during her tenure to gain any support from the public. In fact, two of the state of emergency declarations issued by Peru in the past year have related to helping control protests against Boluarte's rule.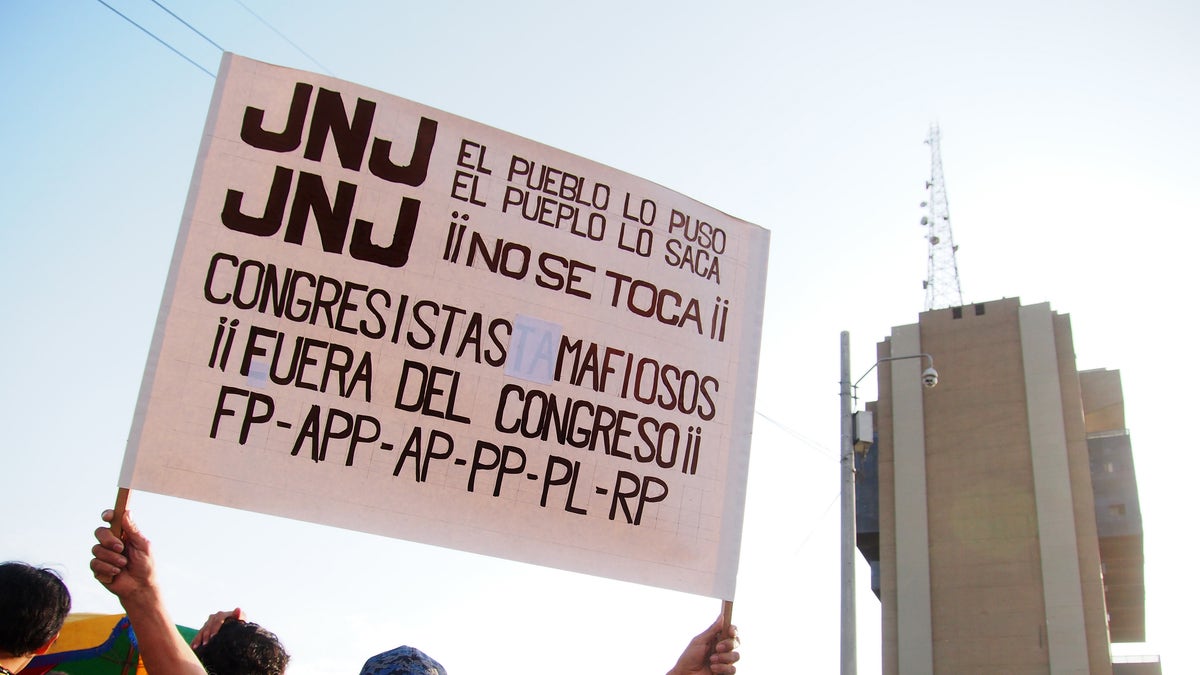 "Mafia congressmen get out of the congress" can be read on a sign when thousands of protesters took to the streets once again against the government of Dina Boluarte and the Peruvian Congress after recent attempts to dismiss the National Board of Jurists and to persecute and criminalize journalistic coverage of political demonstrations. (Carlos Garcia Granthon/Fotoholica Press/LightRocket via Getty Images)
Unrest was sparked after the arrest and removal of then-President Pedro Castillo from office after he illegally declared he would dissolve Peru's congress ahead of an effort to remove him from office through vote due to several corruption investigations opened against him.
CLICK HERE TO GET THE FOX NEWS APP
Lawmakers appointed Boluarte in order to nullify Castillo's declaration, but many in Peru saw Castillo as "one of us" and immediately disapproved of Boluarte's appointment. Her decision to use authorities to crackdown on the protests only caused violence to ensue, with dozens killed in clashes between demonstrators and police over the following six months.
Boluarate's last declaration in response to political turmoil came in July after Congress refused to hold early elections in a move that would have appeased the protesters.
Reuters contributed to this report.
Peter Aitken is a Fox News Digital reporter with a focus on national and global news.