close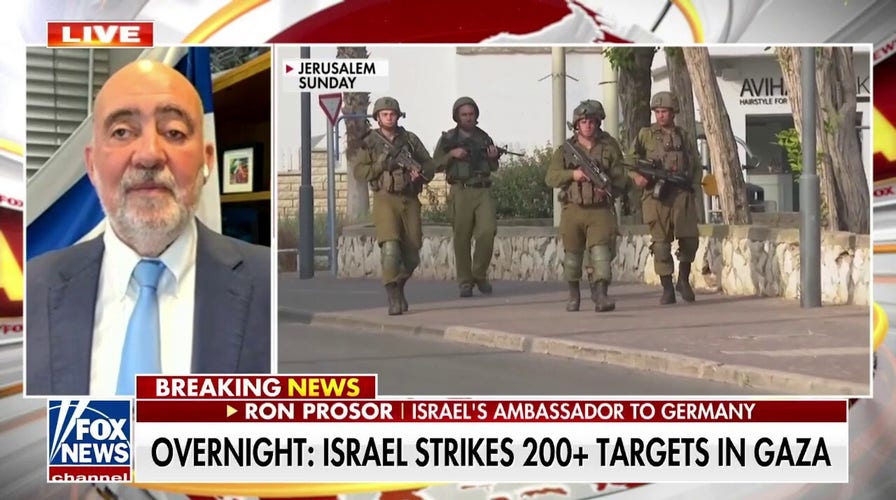 Video
Israel has 'moved from containment to eradication' of Islamic extremists: Ambassador Ron Prosor
Ron Prosor, Israel's ambassador to Germany, discusses Israel's strategy to handle Hamas after attacks devastate the Holy Land.
America's top general has a message for Iran when it comes to the war in Israel — "Not to get involved."
Gen. Charles Q. Brown Jr., the Chairman of the Joint Chiefs of Staff, made the remark Monday to a group of reporters traveling with him to Brussels, Belgium, according to Reuters.
"We want to send a pretty strong message. We do not want this to broaden and the idea is for Iran to get that message loud and clear," Brown was quoted as saying.
More than 4,500 rockets have been fired by Hamas terrorists in the Gaza Strip towards Israel since Saturday.
LIVE UPDATES: ISRAEL AT WAR WITH HAMAS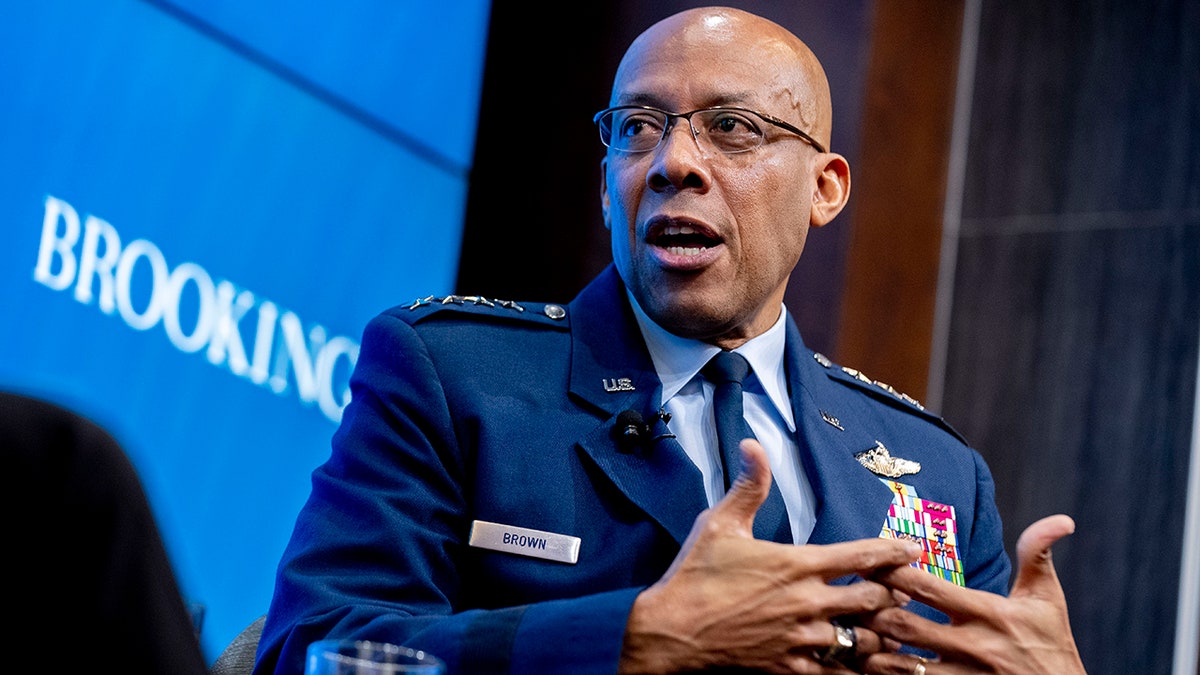 Air Force Chief of Staff Gen. Charles Brown, Jr., the Chairman of the Joint Chiefs of Staff. (AP/Andrew Harnik)
So far the conflict has left around 1,600 people dead on both sides, including about 900 in Israel.
A U.S. military official told Fox News over the weekend that the U.S. Navy is moving warships and aircraft closer to Israel as a result of the unprecedented assault.
United States Secretary of Defense Lloyd Austin told Fox News in a statement that he directed the movement of the USS Gerald R. Ford Carrier Strike Group to the Eastern Mediterranean following detailed discussions with President Biden.
The warships include the U.S. Navy aircraft carrier USS Gerald R. Ford (CVN-78), the Ticonderoga-class guided missile cruiser USS Normandy (CG 60), as well as the Arleigh-Burke-class guided missile destroyers USS Thomas Hudner (DDG 116), USS Ramage (DDG 61), USS Carney (DDG 64), and USS Roosevelt (DDG 80).
US NAVY MOVING WARSHIPS, AIRCRAFT CLOSER TO ISRAEL AMID HAMAS WAR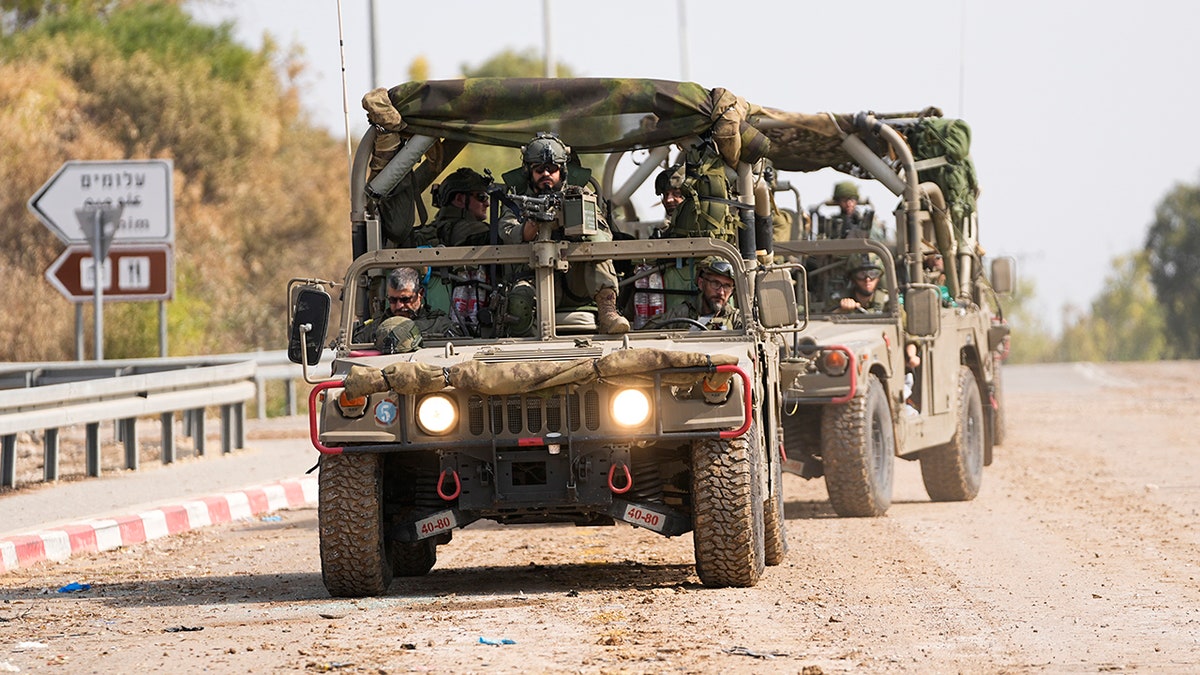 Israeli soldiers drive by a rave party site, where many were killed, close to the Gaza Strip border fence on Tuesday, Oct.10.  (AP/Ohad Zwigenberg)
"In addition, the United States government will be rapidly providing the Israel Defense Forces with additional equipment and resources, including munitions," Austin said. "The first security assistance will begin moving today and arriving in the coming days."
Brown said Monday that the aircraft carrier strike group's movements "sends a very strong message of support for Israel.
"But it's also to send a strong message of deterrence to contain broadening this particular conflict," he added, according to Reuters.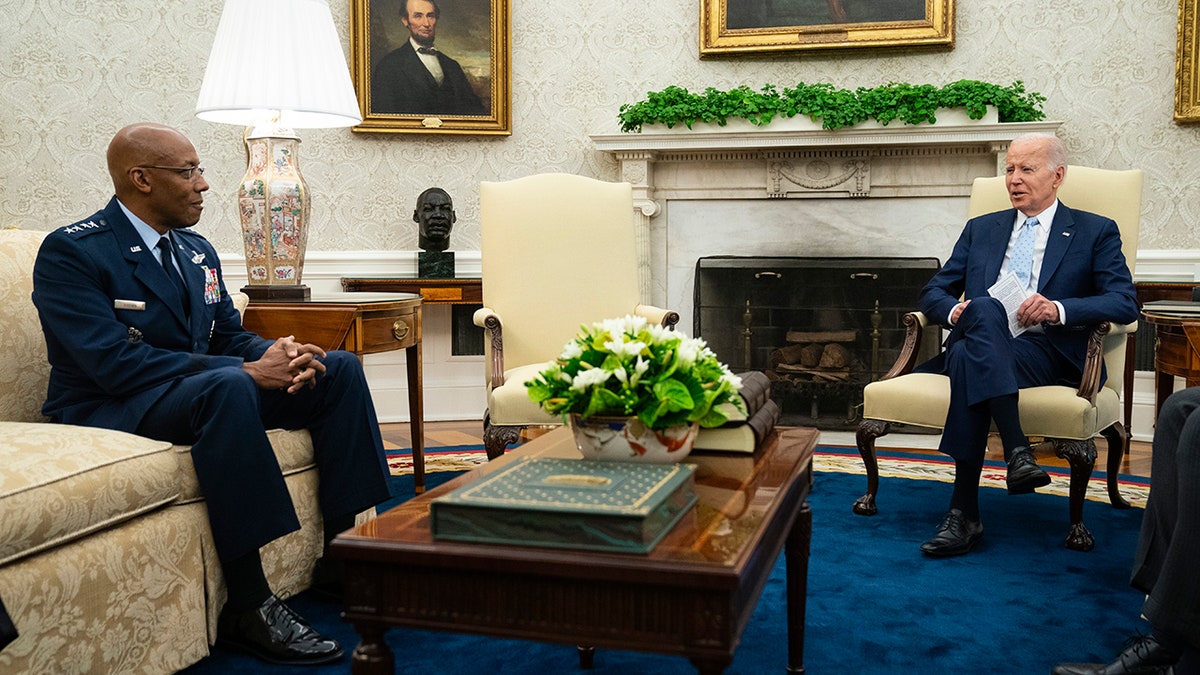 President Joe Biden meets with the new Chairman of the Joint Chiefs of Staff Gen. Charles Q. Brown, left, to receive a briefing on Ukraine in the Oval Office of the White House, on Thursday, Oct. 5. (AP/Evan Vucci)
CLICK HERE TO GET THE FOX NEWS APP
Brown is in Brussels to host a meeting Wednesday about the global response to the war in Ukraine, before heading to NATO headquarters on Thursday, the Department of Defense says.
Fox News' Stephen Sorace, Anders Hagstrom and Liz Friden contributed to this report.
Greg Norman is a reporter at Fox News Digital.