A small role in "Happy Days" led to a huge role in "Splash," according to Tom Hanks.
One of Hanks' first times as a leading man was in the movie "Splash." The actor said a small guest appearance (where he made a big impact) on "Happy Days" helped him land the leading role in the 1984 film.
Hanks was a guest star in an episode of "Happy Days" in 1982. His character, doctor and karate expert Dr. Dwayne Twitchell, kicked Fonzie, who was played by Henry Winkler.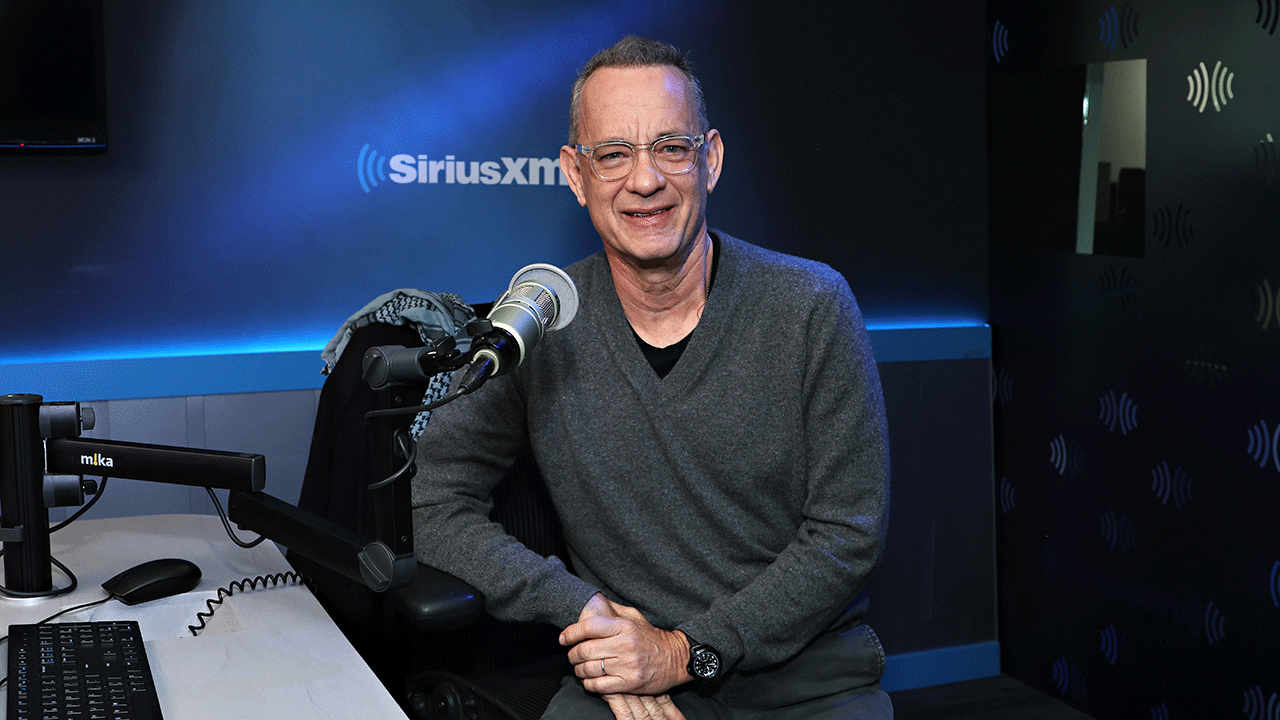 Tom Hanks said on "The Jess Cagle Show" that his guest appearance in "Happy Days" is what led to him landing the role of Allen Bauer in the movie "Splash."
(Cindy Ord/Getty Images)
TOM HANKS THINKS AT LEAST 4 OF HIS MOVIES ARE 'PRETTY GOOD'
"I kicked Fonzie," Hanks said on an episode of SiriusXM's "The Jess Cagle Show." "I got dressed up in a judo karate outfit. And I think I'm legendarily the first guy to actually strike Fonzie. I kicked him through the stained-glass window of Al's Drive-in."
According to Hanks, this karate kick was what led him to be cast alongside Daryl Hannah in Ron Howard's "Splash."
"Ron Howard had already left the show, and he was directing, and they had written this movie called 'Splash.' And it was at Disney, and no one wanted to work for Disney, and no one would take the job," Hanks said.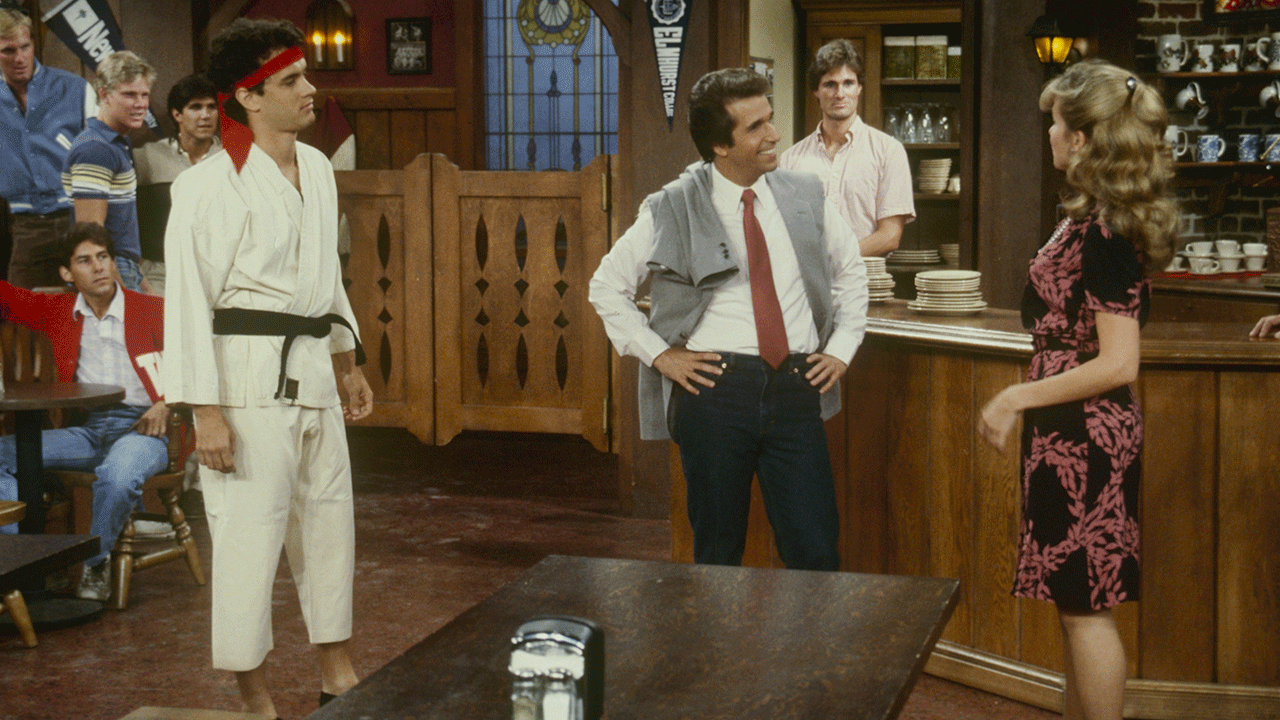 Tom Hanks played Dr. Dwayne Twitchell on an episode of "Happy Days" called "A Little Case of Revenge" in 1982.
(ABC Photo Archives/Disney General Entertainment Content via Getty Images)
TIM ALLEN TALKS LONG FRIENDSHIP WITH 'TOY STORY' CO-STAR TOM HANKS: 'I ADORE THAT MAN'S HEART AND MIND'
"And eventually they said, 'Hey, this guy who kicked Fonzie through a plate-glass window might be good.' And so I ended up auditioning for that," he explained.
The romance flick, which also stars Hannah, Eugene Levy and John Candy, ended up being a big success, earning an Oscar nomination for best writing, screenplay written directly for the screen.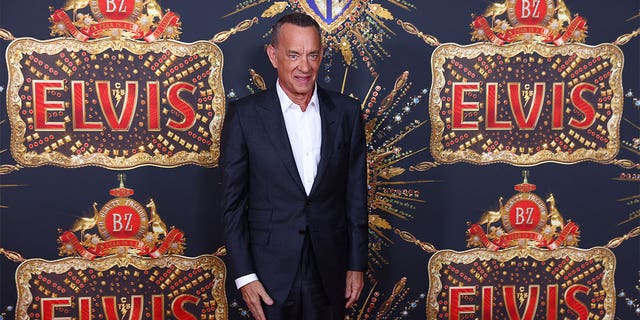 Some of Tom Hanks' newest movies are "Elvis," "Pinocchio" and "A Man Called Otto."
(Chris Hyde/Getty Images)
DOWNLOAD THE FOX NEWS MOBILE APP TODAY
The movie also helped skyrocket Hanks' career. After "Splash," a number of popular films followed for Hanks, including "Big," "Turner & Hooch," "A League of Their Own," "Sleepless in Seattle," "Forrest Gump," "Toy Story," "Saving Private Ryan," "Cast Away" and "The Polar Express," all the way up to his newest movies, "Elvis," "Pinocchio" and "A Man Called Otto."