Ahead of reporting to separate prisons Tuesday to serve time for tax evasion, Todd and Julie Chrisley recorded an episode of their podcast, "Chrisley Confessions."
"The world thinks they know everything that's going on in our life," Todd told listeners. "During this podcast, at this moment that I say this, there are so many more people that are facing far worse than what we're facing. And I think that that's why I'm in a better place with it," he said, acknowledging his impending prison sentence.
Todd was sentenced to 12 years behind bars while Julie was given a seven-year prison sentence. They were indicted on bank fraud and tax evasion charges in 2019.
"I know that this is not my final destination. I know that this may be my future for a minute, but I also have faith that the judicial system is going to turn it around," Todd shared.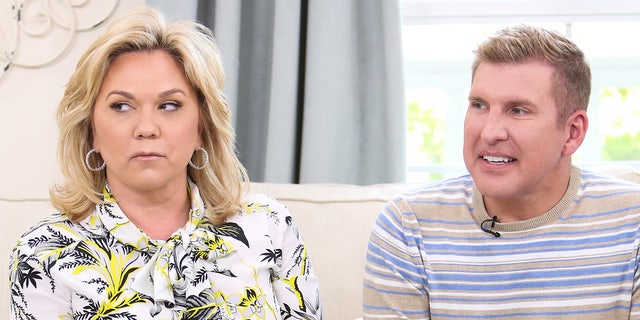 On his podcast with wife Julie, "Chrisley Confessions," Todd Chrisley touched upon the legal woes he is facing and putting his faith in God.
(Paul Archuleta)
STARS BEHIND BARS: TODD AND JULIE CHRISLEY'S FATE IN PRISON PLUS OTHER CELEBRITIES WHO HAVE SERVED
"I also have faith that the appellate court is going to see this for what it is…. We've intentionally not talked about the case because we've been asked not to," he told his audience. "We're gonna let our attorneys do the speaking on that."
Early in the podcast, Julie expressed, "I can tell you, I don't set out to ever do the wrong thing. Do I do the wrong thing sometimes? We all make mistakes," she said.
"I don't set out to do the wrong thing," Todd agreed. "But I do wrong things."
Additionally, during the podcast, while responding to caller questions and comments, Todd admitted he was relatively unfamiliar with the legal system.
"The legal system, which we've never been a part of until now… is a very complex system that we just are still learning and we don't know, which is why we have all these attorneys that work for us," he explained.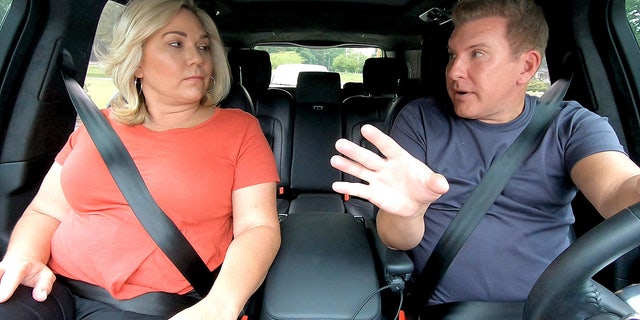 Todd and Julie Chrisley relayed their appreciation for those praying for them.
(USA Network/NBCU Photo Bank)
CLICK HERE TO SIGN UP FOR THE ENTERTAINMENT NEWSLETTER
Despite having a robust legal team around him and his wife, Todd expressed how important it is to keep the faith in God, as opposed to man.
"When we start finding hope that man, this attorney is gonna do this, he's gonna make this happen – this attorney can only do what God allows him to do," he emphasized.
Todd later shared, "You just have to hope and pray to God that when one division of the judicial system fails, that the next level, which is the appellate court, sees the mistakes and tries to correct those mistakes."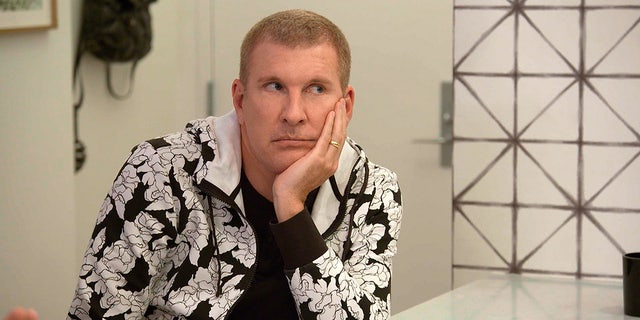 Todd Chrisley reinforced his belief in God over man.
(USA Network/NBCU Photo Bank)
CLICK HERE TO GET THE FOX NEWS APP
With that being said, the "Chrisley Knows Best" star admitted, "Just because you pray, doesn't mean what you're praying for is what God has in store for you."
Throughout the episode, both Todd and Julie expressed their appreciation for all those praying for them.
"The outpouring of support that we have received… I can't even tell you what it's done… The fact that you are praying and praying specifically, we appreciate that and we don't take it lightly," Julie shared.
"The only thing we can do is keep moving forward, keep being positive, and keep knowing that God is in control. And that's where we're gonna stay."
Both Todd and Julie reported to separate Florida prisons on Jan. 18.