Tim Allen was cool, calm and collected while discussing Pamela Anderson, who recently accused the 69-year-old actor of flashing her while on the set of "Home Improvement."
"She was a great coworker, I'll tell you that," Allen said while grabbing coffee. "She's a fun girl."
Anderson claimed in her memoir "Love Pamela," that the incident took place in 1991 when she was 23 years old.
Through his representative, Allen previously denied the allegations to Fox News Digital, saying, "No, it never happened. I would never do such a thing."
While out in Los Angeles, "The Santa Clause" actor elaborated on the alleged incident, saying, "Everybody loved her, but ABC is a little disappointed in her… memory, put it that way."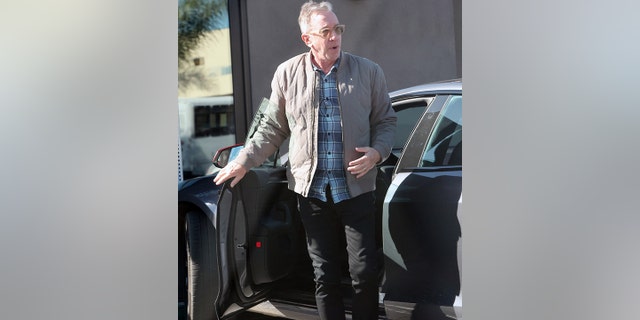 Tim Allen had positive things to say about Pamela Anderson, despite her claims he flashed her on the set of "Home Improvement."
(Coleman-Rayner/Axelle/Bauer-Griffin)
TIM ALLEN SLAMS PAMELA ANDERSON'S CLAIM HE EXPOSED HIMSELF TO HER ON 'HOME IMPROVEMENT' SET WHEN SHE WAS 23
"All of us at Disney and ABC really," he added. "She's a good girl, I really like her," he reaffirmed.
A source close to the situation told Fox News Digital that there have been no official conversations regarding Anderson's allegation.
Despite the predominately positive remarks about Anderson, Allen reiterated, "She has a weird memory."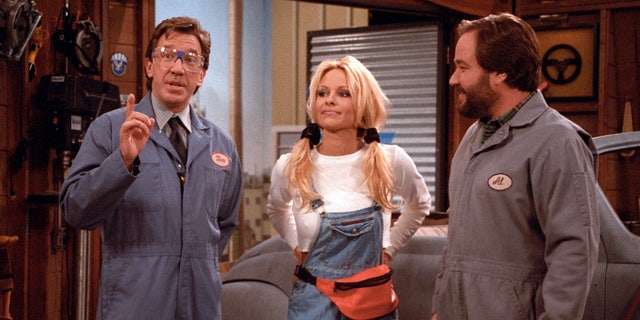 Pamela Anderson guest starred as Lisa the Tool Girl for two seasons of "Home Improvement."
(ABC Photo Archives/Disney General Entertainment Content)
CLICK HERE TO SIGN UP FOR THE ENTERTAINMENT NEWSLETTER
Anderson, 55, is currently doing press for not only her book, but also her Netflix documentary, "Pamela, a love story."
On Monday, Anderson was photographed at the premiere of her documentary, channeling her inner Casey Jean Parker of "Baywatch" in a red body-hugging dress. She completed the look with cherry red heels and an up-do.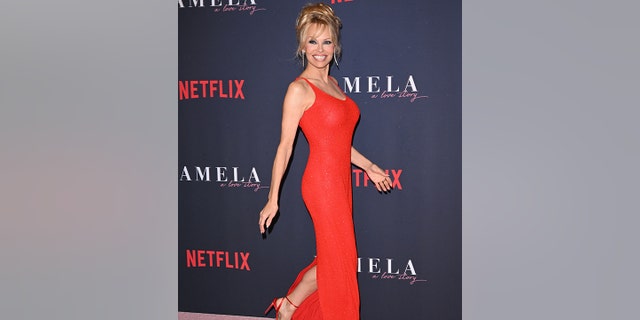 Pamela Anderson looked giddy on the red carpet for her new documentary.
(Axelle/Bauer-Griffin/FilmMagic)
Anderson was supported by her two sons with ex-husband Tommy Lee, Brandon Thomas Lee and Dylan Jagger Lee, who posed with their mom on the carpet.
Brandon wore a navy blue suit with a white button up and blue tie, while Dylan went a bit more rock and roll in a black sequin suit and sunglasses.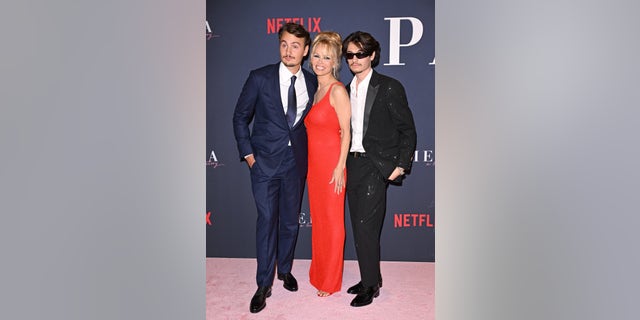 Brandon Thomas Lee, left, Pamela Anderson, and Dylan Jagger Lee attend the premiere of Netflix's "Pamela, a love story" at TUDUM Theater.
(Axelle/Bauer-Griffin/FilmMagic)
CLICK HERE TO GET THE FOX NEWS APP
Both Anderson's book and documentary are out Jan 31.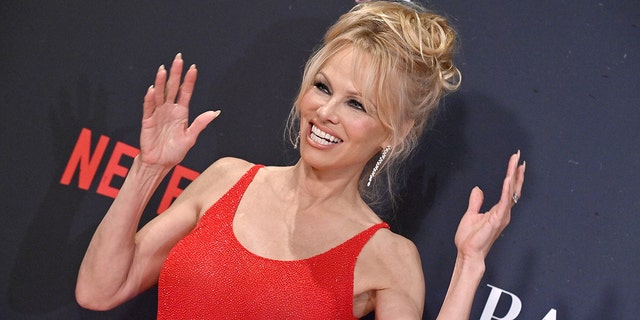 Pamela Anderson was all smiles as she posed for photos on the carpet.
(Axelle/Bauer-Griffin/FilmMagic)