close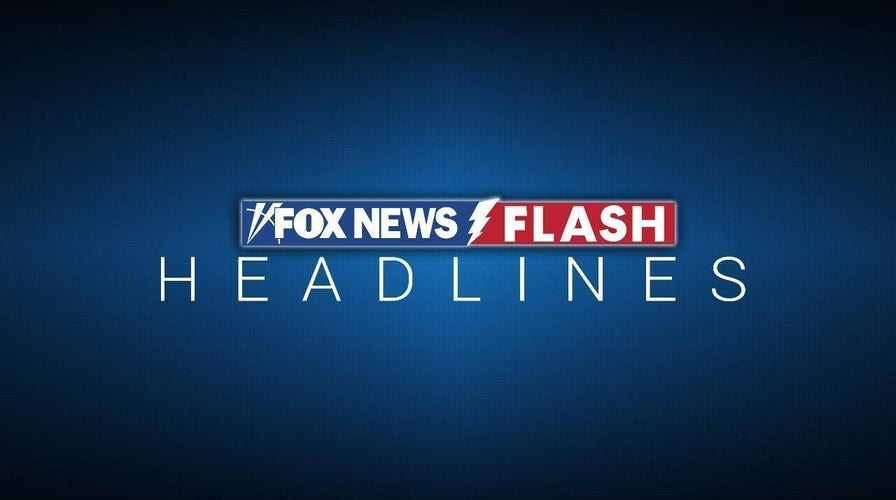 Video
Fox News Flash top headlines for June 2
Fox News Flash top headlines are here. Check out what's clicking on Foxnews.com.
At least three Americans have died and 17 have suspected or probable cases of a potentially life-threatening infection linked to an outbreak at cosmetic surgery clinics in Mexico.
A multistate outbreak of fungal meningitis has been detected among patients who underwent epidural anesthesia in the city of Matamoros, Tamaulipas, Mexico, the U.S. Centers for Disease Control and Prevention (CDC) said Thursday.
The outbreak was linked to two clinics: River Side Surgical Center and Clinicia K-3.
A total of 212 residents in 25 states have been identified as at risk of fungal meningitis because they received epidural anesthesia at those clinics in 2023, the CDC said.
BIDEN TO SELECT NORTH CAROLINA HEALTH SECRETARY TO LEAD CDC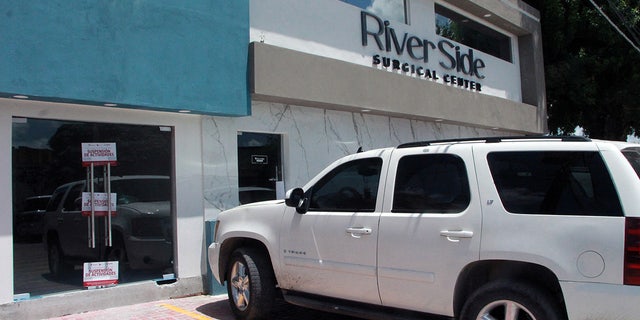 General view of one of the medical clinics suspended by Mexican health authorities in Matamoros, Tamaulipas, Mexico, on May 19, 2023. (ABRAHAM PINEDA/AFP via Getty Images)
Among these patients, 14 suspected, 11 probable and two confirmed U.S. cases have been diagnosed. Three patients with probable or confirmed cases have died, according to health officials.
Mexican health authorities closed the two clinics on May 13, but symptoms of infection can take weeks to develop. Officials are working to find and notify patients who remain at risk.
One of the deceased victims has been identified as 29-year-old Lauren Robinson of Vidor, Texas. Her husband, Garret Robinson, told WFAA his wife started developing symptoms after she had a cosmetic procedure in Mexico.
"She was great, the results were great, everything was good, she started going back to work, then she started constantly telling me, 'I have a headache, something is not right,'" Garrett Robinson told the outlet.
After several hospital trips, doctors identified the cause of her symptoms as fungal meningitis.
MEDICAN AUTHORITIES SEARCHING FOR MISSING YOUNG PEOPLE MAKE GRUESOME DISCOVERY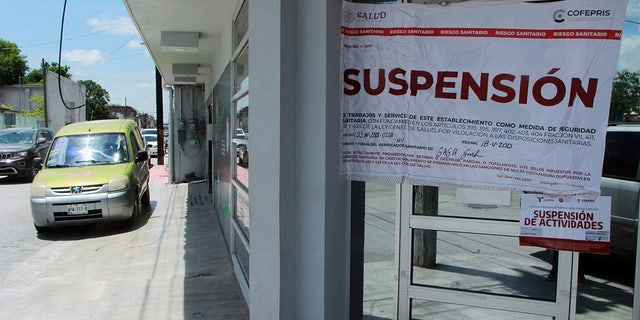 View of signs at the entrance of one of the medical clinics suspended by Mexican health authorities in Matamoros, Tamaulipas, Mexico, on May 19, 2023. (ABRAHAM PINEDA/AFP via Getty Images)
"They were able to take spine fluid here, send it off for testing. They as well sent blood off for testing and it was able to come back that it's actually meningitis," Garrett Robinson said.
Lauren Robinson succumbed to her illness on Wednesday, leaving her husband and four children behind. Garrett Robinson is now raising awareness of the risks of cosmetic surgery outside the U.S. and the dangers of meningitis.
"My kids look up to her, like she was their own, it's just, it's heartbreaking, and I just want people to know, you know, tell your wife no," he told WFAA. "Women too, if you're considering, and you don't have a man to tell you no, no, don't do it, it's not worth it."
AI IDENTIFIED THESE 5 TYPES OF HEART FAILURE IN NEW STUDY: 'INTERESTING TO DIFFERENTIATE'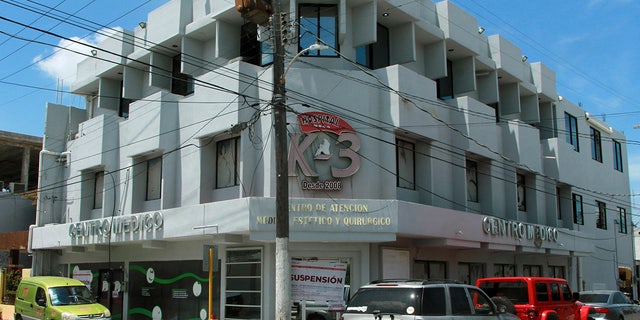 Mexican health authorities closed Clinicia K-3 on May 13, 2023, after a fungal meningitis outbreak. (ABRAHAM PINEDA/AFP via Getty Images)
Fungal meningitis is a fungal infection that can spread from somewhere else in the body to the brain or spinal cord. According to the CDC, people can become infected if they breathe in microscopic fungal spores. The infection does not spread between people.
Symptoms of a fungal meningitis infection include fever, headache, stiff neck, nausea and vomiting, eyes becoming sensitive to light and an altered mental state. It can take weeks for symptoms to develop, but once they appear they can quickly become severe and life-threatening.
"While rare, outbreaks of fungal meningitis following medical and surgical procedures have occurred," the CDC says on its website.
Doctors can diagnose meningitis by taking samples of blood or spinal cord fluid and sending them to a lab for testing. There are different treatments depending on the type of fungi detected.
CLICK HERE TO GET THE FOX NEWS APP
"Doctors treat fungal meningitis with long courses of high-dose antifungal medications, often given directly into a vein through an IV," the CDC says. "After that, patients also need to take antifungal medications by mouth. The total length of treatment depends on the patient's immune system and the type of fungus causing the infection. Treatment is often longer for people with weak immune systems, like those with AIDS or cancer." +
The CDC recommends that anyone who had epidural (spinal) anesthesia in Matamoros, Mexico, at River Side Surgical Center or Clinicia K-3 from Jan. 1 to May 13, 2023, go to the nearest emergency room immediately.
Chris Pandolfo is a writer for Fox News Digital. Send tips to c[email protected] and follow him on Twitter @ChrisCPandolfo.