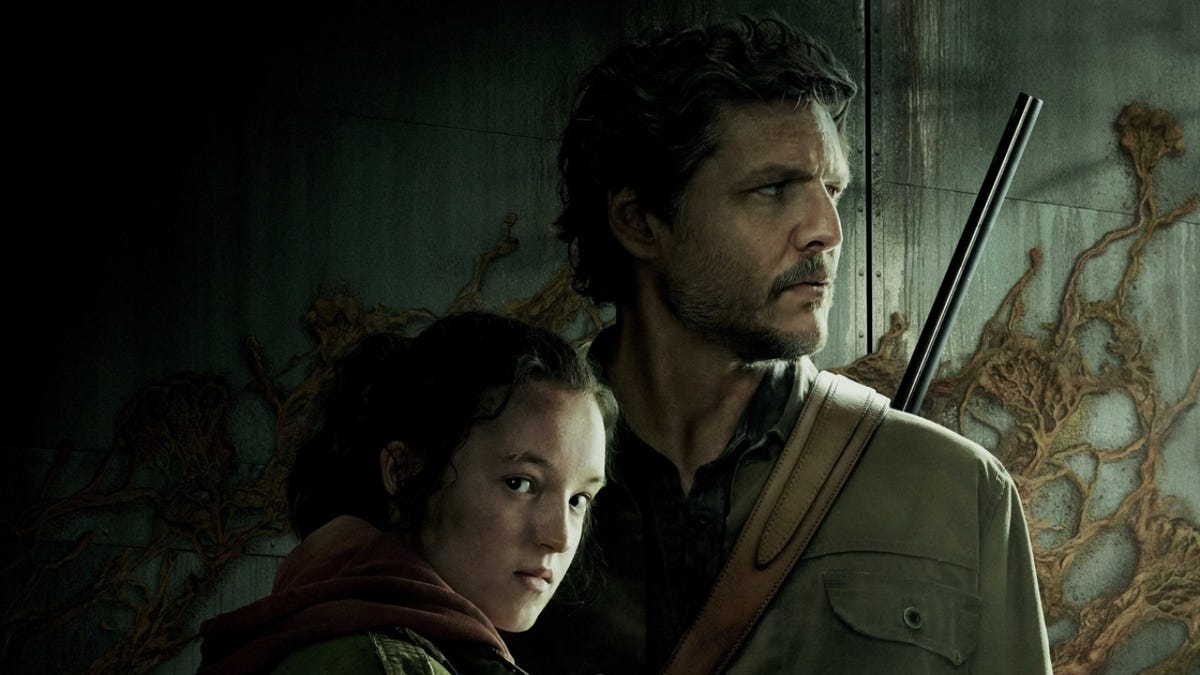 The Last of Us kicked off on HBO Max last Sunday, and fans of the games will notice some changes.
HBO
For writer Craig Mazin, the scariest thing in HBO TV series The Last of Us isn't the Clickers, Bloaters or any of the other horrors from the acclaimed Sony PlayStation game it's based on. It's the moment a lone scientist realizes a fungal brain infection will reduce the world's population into savage cannibals. This scene appears in a flashback newly created for the show — it wasn't seen in the 2013 game or its 2020 sequel.
"That's terrifying to me," Mazin told me during a roundtable Zoom interview ahead of the show's Jan. 15 premiere on HBO Max. "It grounds everything, and the more we can make the peripheral feel real, the more the center will feel real." 
HBO Max: See subscription options
See at HBO Max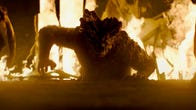 Mazin applied that same curiosity to a real-life disaster when he created 2019's acclaimed HBO miniseries Chernobyl. For The Last of Us, flashbacks and pseudo-scientific source of the infection were derived from talking to series co-writer Neil Druckmann, who wrote the game and is also creative director and co-president of developer Naughty Dog. He relished the opportunity to expand the Last of Us universe beyond what we see in the games through an expert's reaction to this apocalyptic revelation.
"Not only is it scary to hear the scientist say it's over, but the moment where she accepts it for herself and seeing the drama on her face is something unique for this [adaptation] that I'm so glad we're able to show," Druckmann said.
The flashbacks aren't the only change that fans of the game will notice — the timeline has been shifted so the outbreak happened in 2003 (rather than the game's 2013), with the postapocalyptic narrative occurring in 2023 (instead of 2033). Because the game took place the year it came out, Mazin and Druckmann agreed that the chronological repositioning made sense since it didn't fundamentally change the story.
"If I'm watching a show in the year 2023 and it takes place in 2043, it's just a little less real. I thought it might be interesting to just say, 'Hey, look, in this parallel universe, this is happening right now.' So it was really just about helping people connect a little bit more," Mazin said.
"Practically speaking, it didn't change much other than giving us a slightly different palette of props, set design and car choice. Interestingly, as we go on through the series, we keep finding new places and new relics of the old world, [always] coming back to that 2003 vibe."
Driven by grief
Further grounding the story is relatable human drama at its core. Over the first season's nine episodes, we follow curmudgeonly smuggler Joel Miller, who's been charged with escorting cheerful teen Ellie across a postapocalyptic US (we won't say why, to avoid spoilers). The pair are played by Pedro Pascal and Bella Ramsey.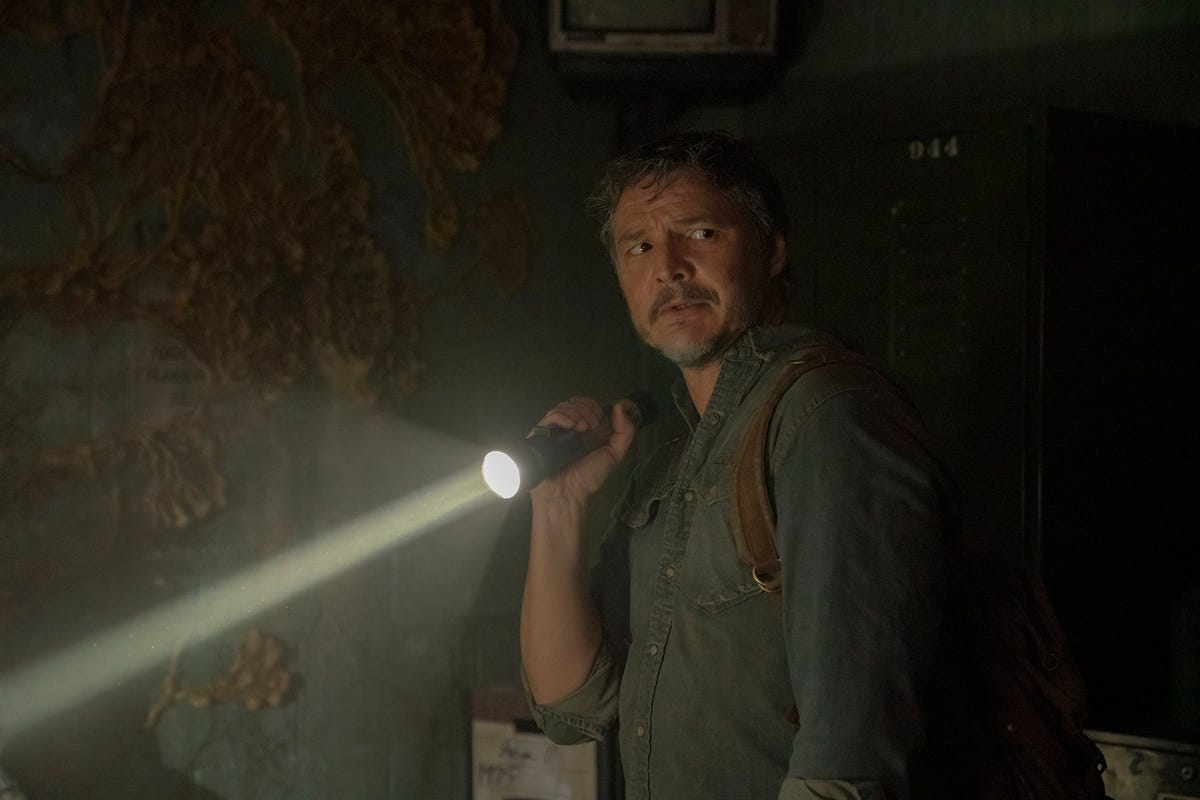 Pedro Pascal says Joel is "shaped by loss."

HBO

Pascal, whom you might know from Game of Thrones and The Mandalorian, said that the tragic loss Joel endured as the outbreak began continues to drive him 20 years later.
"He's completely driven by trauma, and everything that he does, for better or worse, is shaped by that loss and not experiencing that kind of loss again. It's something, unfortunately, so many of us can relate to," Pascal told me on Zoom. 
"It's amazing to step into an adaptation of a beloved source material that has such an emotional human story at the center of it, to make it all the more painful. Which we apparently love, as audience members … we're masochistic."
Fellow Game of Thrones alumnus Ramsey noted that Ellie sees Joel's pain, which results in them forming a bond on their journey.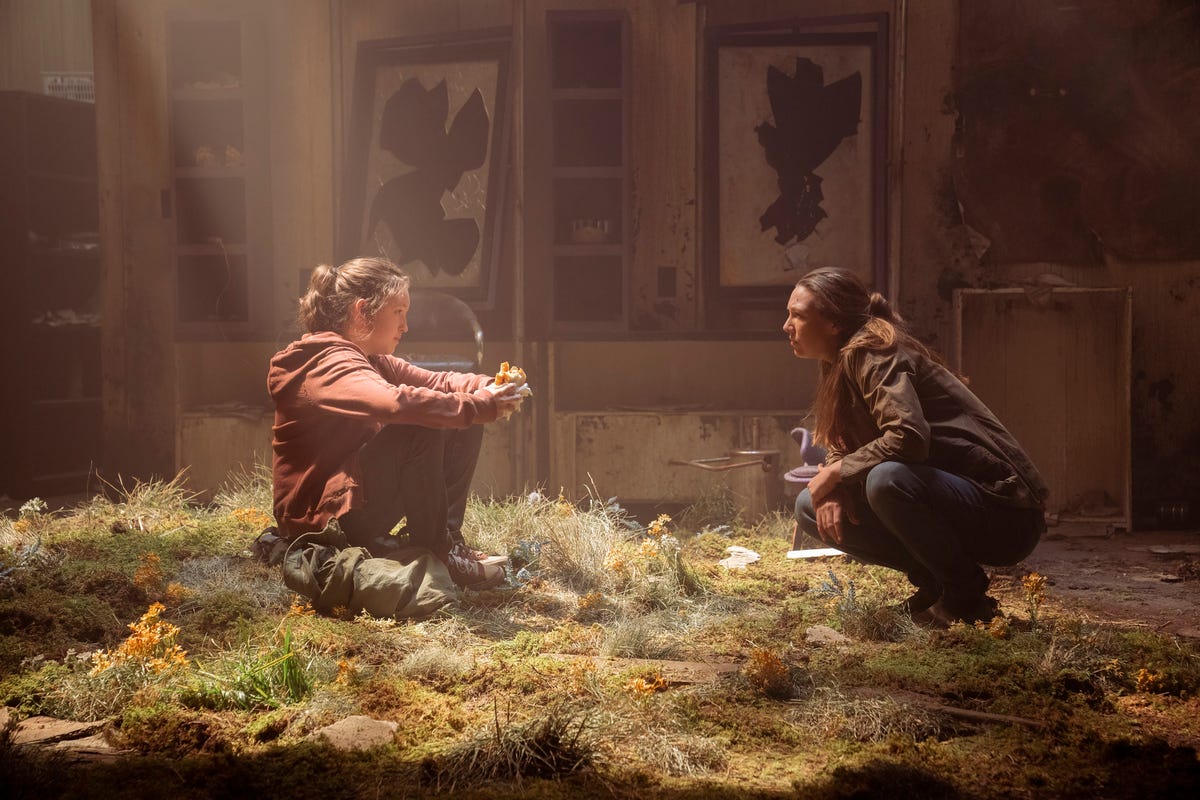 Mysterious teen Ellie (left) is central to the story, and characters like Tess (right) soon learn how important she is.

HBO

"Ellie is aware that there's something up with this guy — there's more to him, he's not just a grumpy asshole for the sake of it," the actor said. "She sees a shared experience; Ellie's lost a very key person in her life [as well]. When you see someone who's been through something like that too, you want to connect with them [even though] Joel is very resistant to it."
More than surviving
The duo are looking for Joel's idealistic brother Tommy, who's found a purpose trying to mend this horrifying world. He's played by Gabriel Luna, known for his roles in Marvel's Agents of SHIELD and Terminator: Dark Fate.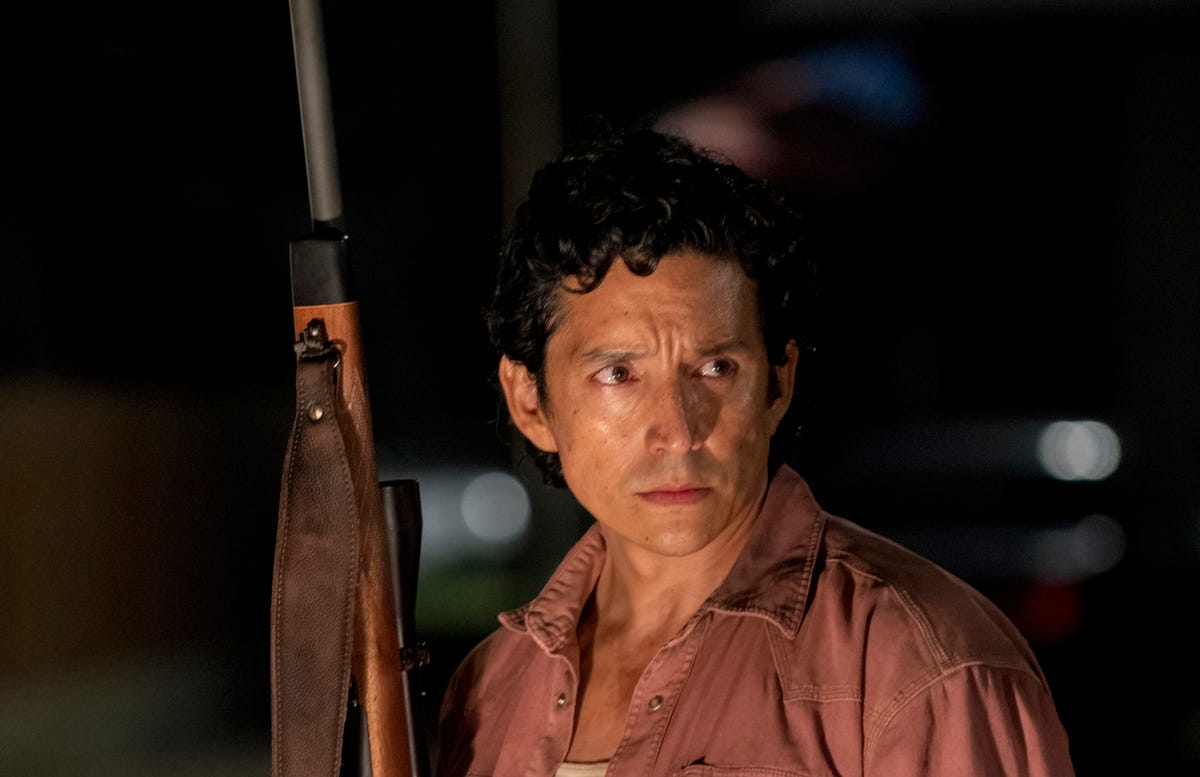 Characters like Tommy find new purpose in a ruined world.

HBO

"He desires what his brother has at the beginning, which is family — to plant a seed and watch it grow," Luna told me over video chat. "He's looking for a world where you can live with nature, and it's no longer trying to actively kill you all the time. He believes that we can truly get back to it."
Seemingly spearheading that return to civilization are the Fireflies, a group of rebels pushing back against the military's harsh authoritarian control over survivors. They're led by Marlene, who's played by Sons of Anarchy and The Flight Attendant actor Merle Dandridge. She told me that the Fireflies represent "hope," as they hunt for a way to give people their autonomy back.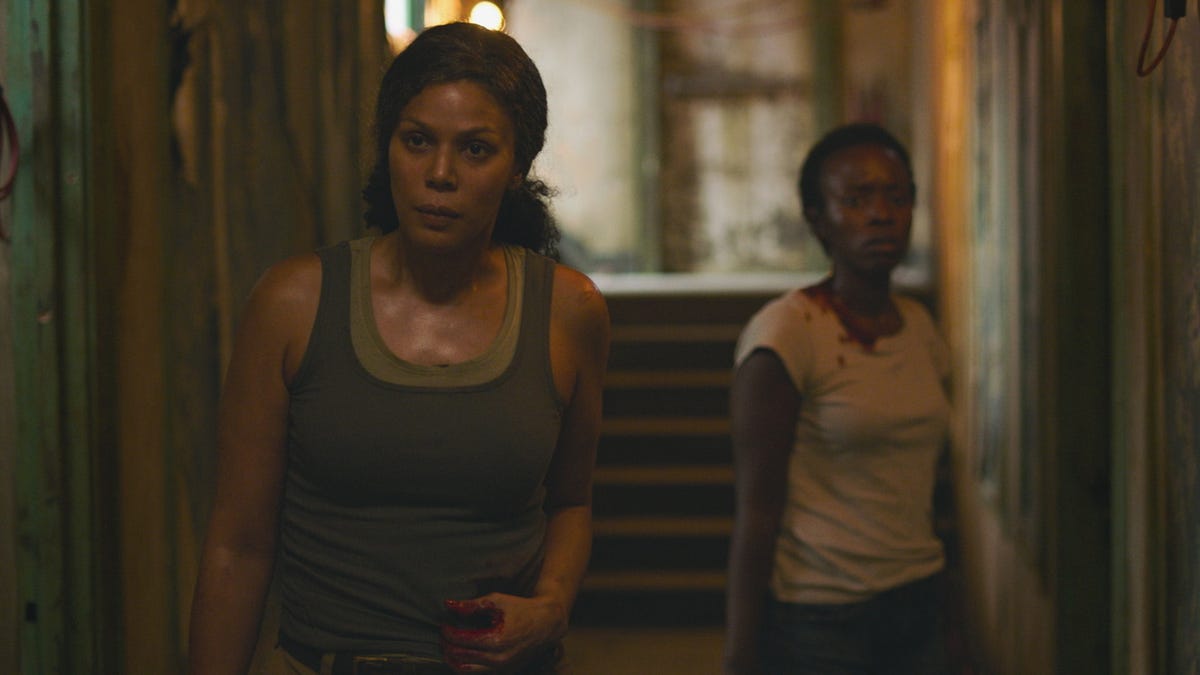 Merle Dandridge (left) plays Marlene in the games and the show.

HBO

This casting choice will delight fans, since she also voiced Marlene in the games. (Joel and Ellie game actors Troy Baker and Ashley Johnson also show up in unrevealed roles.) She also confirmed that the work she did for the 2013 original proved useful when she was returning to the role in the show, but the legendary status the series achieved in the years since opened up new avenues to explore.
"I absolutely did revisit the preparation. And checked in with Neil to make sure I got it right, because over time, your memory may erode the actual facts," she said. "The great gift of having an existing source material that is so loved, widely played and broadcast everywhere is that you can go back, look at it and [immerse yourself]."
Craig Mazin and Neil Druckmann will reveal more in a companion podcast that'll go behind the scenes of the show, HBO said Monday, with podcast episodes dropping each Sunday. It'll be hosted by actor Troy Baker, who plays Joel in the games.
2023's Best TV and Streaming Shows You Can't Miss on Netflix, HBO, Disney Plus and More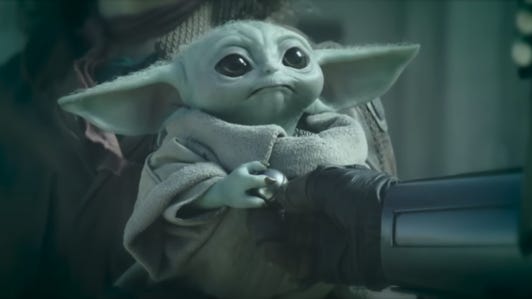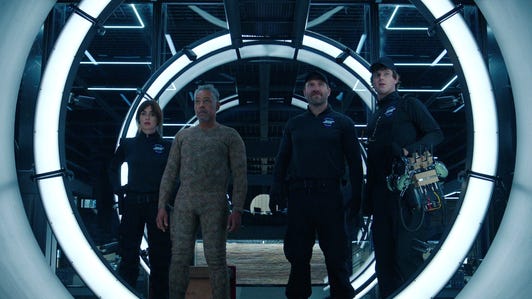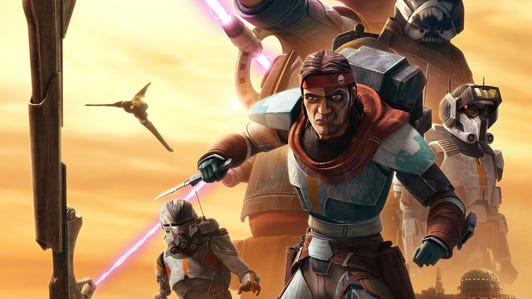 +59 more
See all photos
New Movies Coming in 2023 From Marvel, Netflix, DC and More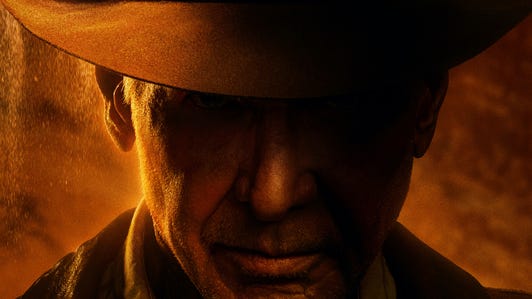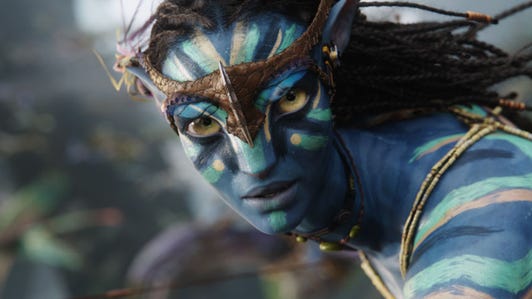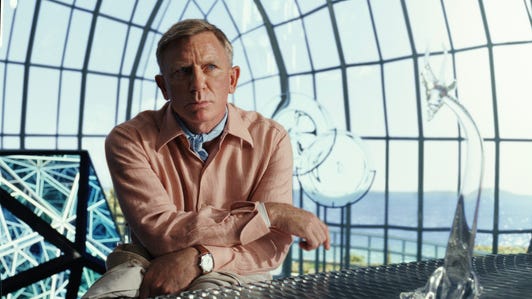 +45 more
See all photos