What "Stranger Things" did for Kate Bush's "Running Up That Hill," HBO's "The Last of Us" has done for Linda Ronstadt.
Spotify reported a 4,900% jump Sunday night in streams of Ronstadt's 1970 ballad "Long, Long Time" after it was prominently featured in the third episode of the series.
"The Last of Us" is based on a video game of the same name, starring Pedro Pascal ("Game of Thrones," "The Mandalorian") and Bella Ramsey ("Game of Thrones") as they navigate a world in decay and overrun by zombie-like monsters infected with a fungal plague.
'THE LAST OF US: REMASTERED' – WELCOME TO PARADISE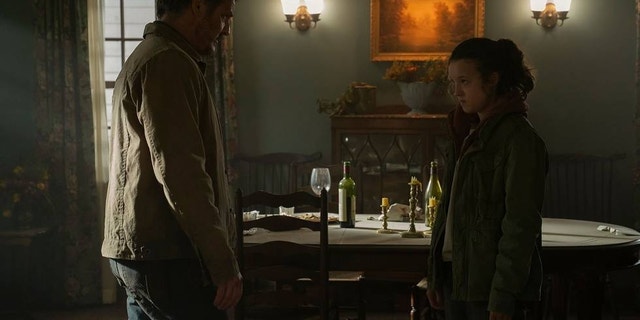 Pedro Pascal and Bella Ramsey struggle to survive a zombie-like plague in "The Last of Us" on HBO.
(Liane Hentscher/HBO)
Though Pascal and Ramsey's characters are the series' primary focus, Sunday's episode shifted gears for a mostly self-contained story featuring characters played by Nick Offerman ("Parks and Recreation") and Murray Bartlett (recent Emmy winner for "The White Lotus")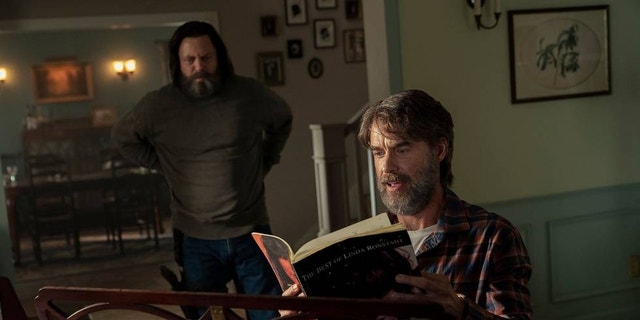 Nick Offerman and Murray Bartlett's characters bond over Linda Ronstadt in HBO's "The Last of Us."
(Liane Hentscher/HBO)
Offerman plays Bill, a survivalist who remains isolated from the chaos until Bartlett's character Frank unexpectedly arrives, and to both their surprise, he's allowed into Bill's home. Frank finds a Linda Ronstadt songbook for piano and begins playing "Long, Long Time" before Bill takes over to finish the song. And the two end up forming a romantic relationship amid the post-apocalyptic setting.
The episode concludes with Pascal and Ramsey's characters listening to the song on tape after discovering the fate of Bill and Frank.
CLICK HERE TO SIGN UP FOR THE ENTERTAINMENT NEWSLETTER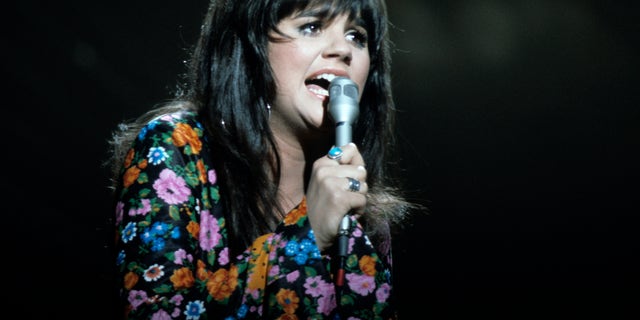 Linda Ronstadt performs on "The Johnny Cash Show" on ABC in 1970.
(ABC Photo Archives/Disney General Entertainment Content via Getty Images)
Ronstadt's sudden popularity is similar to the boost British singer Kate Bush received last May after her song "Running Up That Hill (A Deal With God)" was featured in "Stranger Things" on Netflix. The 1985 hit peaked at No. 3 on its original release. However, thanks to its appearance on the series, it jumped to No. 1 on the UK charts 37 years after its debut.
Ronstadt has not directly commented on the sudden buzz but did post a throwback clip of a performance of "Long, Long Time" on her Instagram account with the caption, "I think I'm gonna love you for a long long time."
 

 
 

 
 
View this post on Instagram
 

 
 
 

 
 

 
 
 

 
 
"Long, Long Time" was written by Gary White and featured on Ronstadt's "Silk Purse" album. The song spent 12 weeks on the Billboard Hot 100 chart, peaking at No. 25. Ronstadt earned a Grammy nomination for the song for best contemporary female vocal performance.
CLICK HERE TO GET THE FOX NEWS APP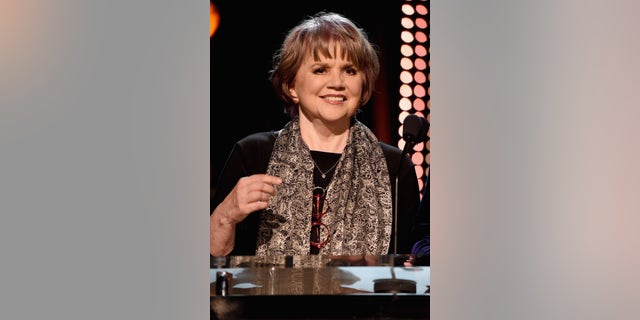 Linda Ronstadt in 2019 at the MusiCares Person of the Year honoring Dolly Parton event.
(Kevin Mazur/Getty Images for The Recording Academy)
Ronstadt retired in 2011 and announced in 2013 she was diagnosed with Parkinson's disease, which has left her unable to sing.