Are you one of the people who recently snagged the iPhone 15 Pro or iPhone Pro Max and are now feeling the heat? You're not alone. Some new owners are still reporting that their iPhone 15 Pro devices overheat after the release of Apple's fix in iOS 17.0.3. Apple originally said it was unrelated to the titanium frame that is supposed to dissipate heat better. So, what is causing this problem, and how can you fix it?
CLICK TO GET KURT'S FREE CYBERGUY NEWSLETTER WITH SECURITY ALERTS, QUICK VIDEO TIPS, TECH REVIEWS, AND EASY HOW-TO'S TO MAKE YOU SMARTER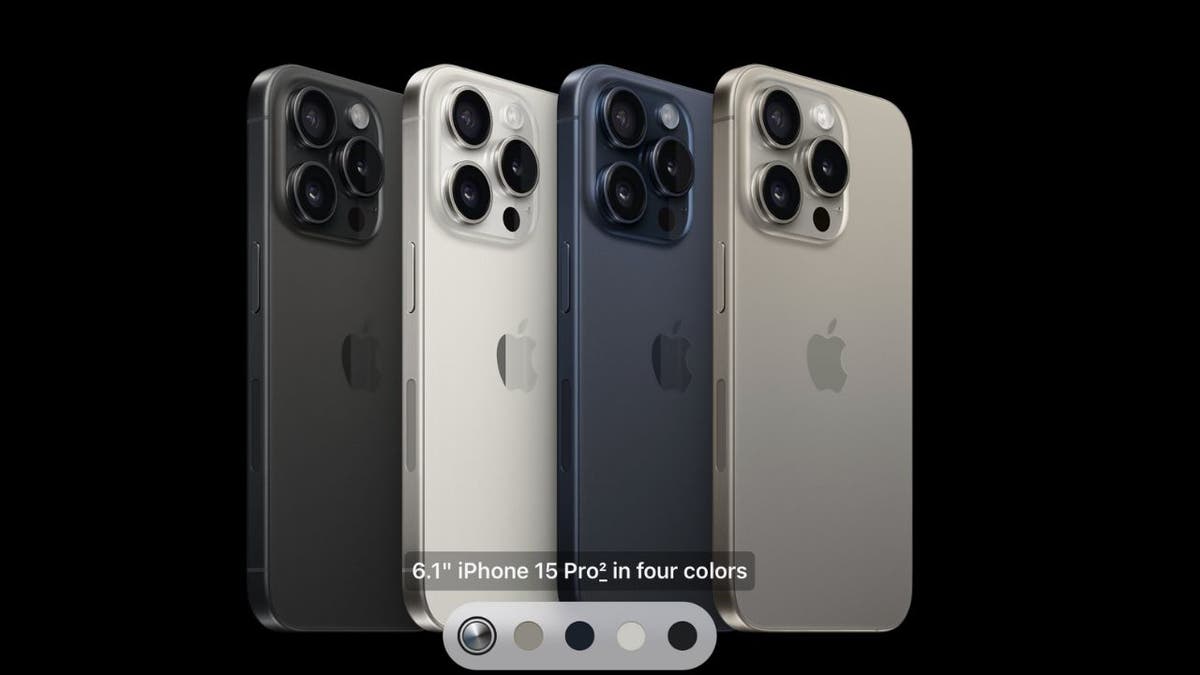 The Apple iPhone 15 Pro in four colors. (Apple)
MORE: 5 AMAZING IPHONE TRICKS YOU NEED TO TRY
The issue with the iPhone 15 Pro line overheating 
The issue is not just a hardware problem but also a software bug in iOS 17. Apple has acknowledged the problem of the iPhone 15 running warmer than expected and it rolled out a solution in iOS 17.0.3, which was supposed to resolve the overheating issue, but reports continue to come in from new iPhone Pro 15 owners.
One user reports that after updating with Apple's overheating fix, his iPhone 15 Pro Max is getting hot on the sides near the side buttons and on the lens area, especially when making longer phone calls and taking several pictures in a row.
Another iPhone 15 Pro Max user says that listening to music with AirPods on causes his phone to get very hot.
HIDDEN IPHONE SETTINGS TO CHANGE THE MOMENT YOU DOWNLOAD THE NEW IOS 17
Reports are difficult to verify in social media, but the volume of them leads me to believe there are still some unresolved overheating issues with the new pro versions of iPhone 15.
How iOS devices normally protect themselves from overheating 
According to Apple Support, iOS devices have built-in protections to prevent them from getting too hot. They can sense when the temperature inside exceeds the normal operating range. Then, it will attempt to regulate its temperature by reducing or stopping some features or activities, such as charging, display brightness, cellular radios, camera flash, and performance.
It will also display a temperature warning on the screen and turn off the display if you are using navigation features.
It will resume normal operation when the temperature drops within the safe range.
HOW TO USE 'VISUAL LOOK UP' FEATURE ON IOS 17 TO FIND INFORMATION EASILY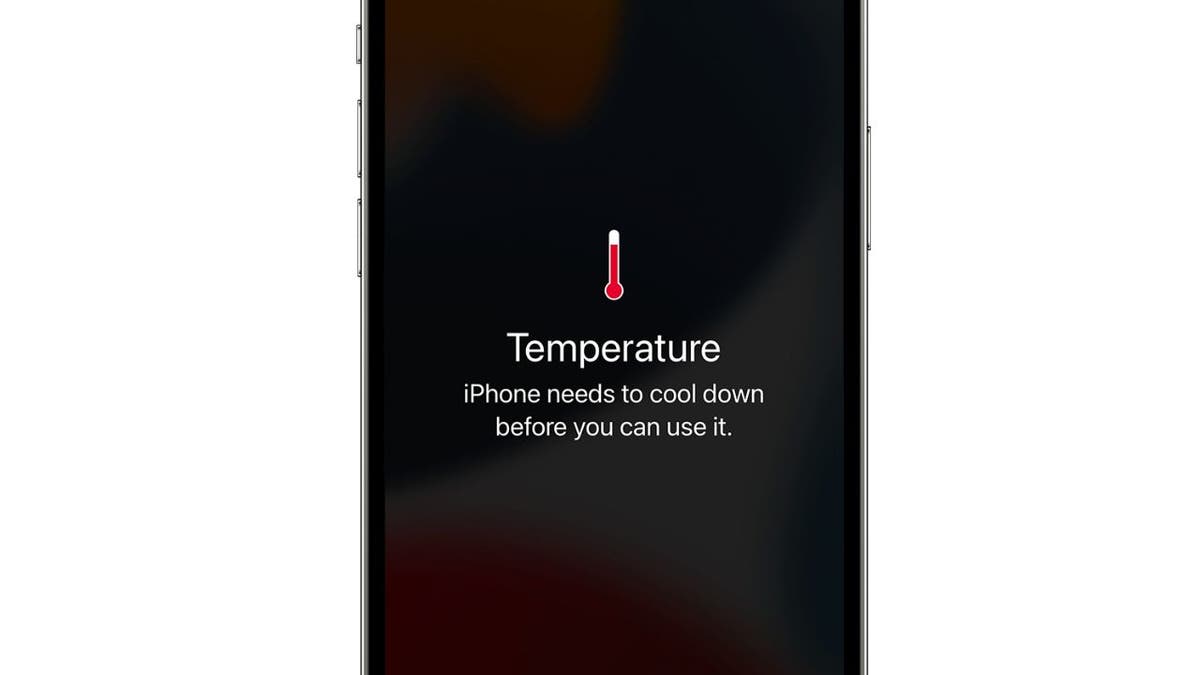 iOS devices have built-in protections to prevent them from getting too hot and can sense when the temperature exceeds the normal operating range.  (Apple)
Some report improvement after iOS update, while others still struggle 
Some owners have confirmed that their iPhone 15 Pro devices run cooler after updating to iOS version 17.0.3. Others still report overheating when using the camera, playing games, keeping their phone in their pocket, or making phone calls.
We wouldn't be surprised to see another update from Apple very soon.
In the meantime, check to make sure you have the latest iPhone iOS software, regardless of which iPhone you own.
MORE: HIDDEN IPHONE SETTINGS TO CHANGE THE MOMENT YOU DOWNLOAD THE NEW IOS 17
How to update your iPhone 15 to iOS 17.0.3 
If you have not updated your iPhone 15 to iOS 17.0.3 yet, you should do it as soon as possible. To update your iPhone, go to Settings > General > Software Update and tap Download and Install. Make sure your iPhone is connected to a power source and a Wi-Fi network before updating.
MORE: HOW TO UPDATE ALL YOUR DEVICES AND KEEP THEM SAFE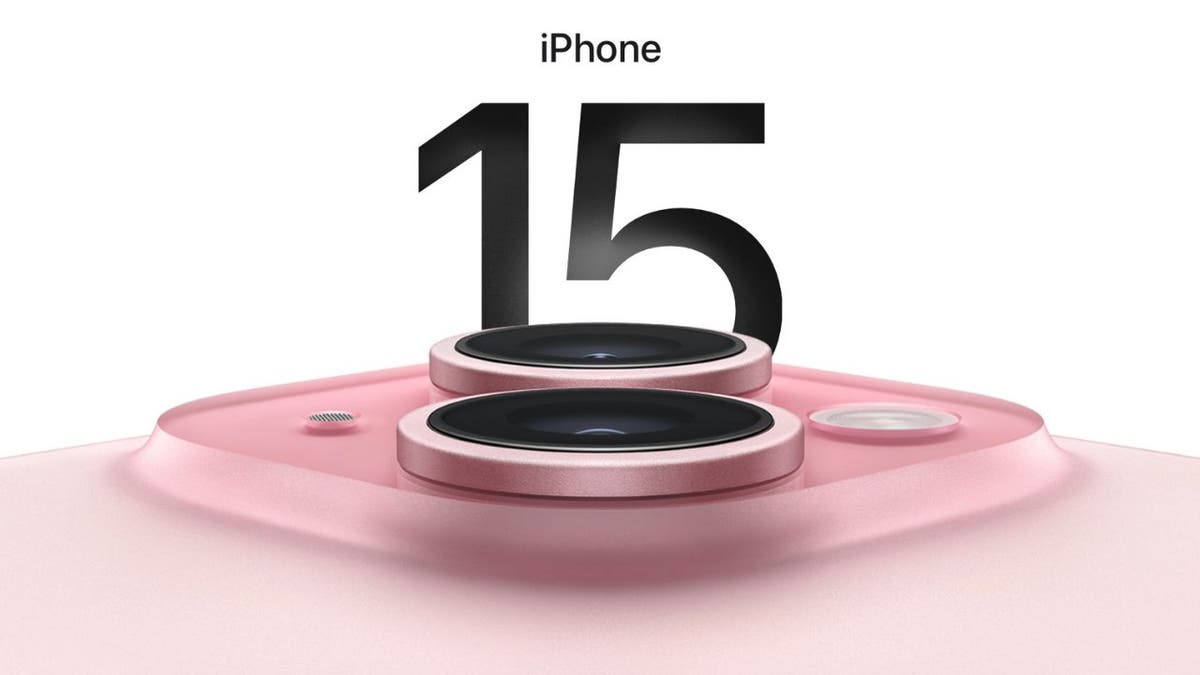 Apple iPhone 15 (Apple)
GET MORE OF MY SECURITYTECH TIPS & EASY VIDEO TUTORIALS WITH THE FREE CYBERGUY NEWSLETTER – CLICK HERE
How to prevent your phone from overheating 
While Apple is attempting to do its part to correct the overheating problem with the iPhone 15 Pro, there are some things you can do to help keep your iPhone from overheating.
Close out your apps: If you have a lot of apps open, close out of them fully by swiping upward from the bottom of the screen and pausing in the middle of the screen. Swipe right or left to find the app that you want to close. Then, swipe up on the app's preview to close the app. This will help reduce the workload on your phone.
Turn off unnecessary features: Turn off features such as background app refresh and location services when not in use.
Check your connection: Try connecting to a stronger WiFi network if you're using a cellular connection. You can check your modem or router if you believe you're having a poor connection at home, or call your internet provider. 
Charge your phone: Before using a high-resource app, plug your phone in, and don't use it until it has charged fully.  Also, avoid charging your phone in direct sunlight, and do not overcharge your iPhone. Limit charging time to prevent overheating.
Update your software: Keep your iPhone updated to the latest version of iOS to ensure optimal performance.
Get the rest of my tips for preventing your phone from overheating here
Kurt's key takeaways 
HOW TO SAFEGUARD YOUR IPHONE AGAINST ACCOUNT LOCKOUTS BY CONNIVING CRIMINALS
The iPhone 15 Pro models are some of the most advanced smartphones on the market, with features like a 120Hz ProMotion display, a triple-camera system with 3x optical zoom, and a MagSafe charging port. It also has a sleek design with a titanium frame that is more durable and resistant to scratches than aluminum or stainless steel.
However, no device is perfect, and glitches can happen. The overheating issue is one of them, but luckily, Apple is actively working to resolve issues with software updates. If you have an iPhone 15 Pro, make sure you update it to iOS 17.0.3 or later, and be on the lookout for possibly more updates in the future.
Has your iPhone 15 been overheating? Let us know by writing us at Cyberguy.com/Contact
For more of my tech video tips and security alerts, subscribe to my free CyberGuy Report Newsletter by heading to Cyberguy.com/Newsletter
Answers to the most asked CyberGuy questions:
What is the best way to protect your Mac, Windows, iPhone and Android devices from getting hacked?
What is the best way to stay private, secure and anonymous while browsing the web?
How can I get rid of robocalls with apps and data removal services?
Copyright 2023 CyberGuy.com. All rights reserved.