We all know the pain of buying ink cartridges. They are expensive – ridiculously expensive – $16 to $227, depending on the brand. In some cases, replacement cartridges seem as pricey as the actual printers.
Tim W. emailed me saying how frustrated he was with the cost of ink cartridges, writing:
"Next article I'd like to see on Printers is life on an ink cartridge. Like you mentioned, print couple times a year, maybe just taxes. You spend $50 on a cartridge and use it once, it's dried out next time you attempt. HP cartridges are the worst. We went to Brother printer, seems to last longer"
Tim, I hear you and want to share with you and others some things you can do to save money on ink cartridges and a few tips on how to make them last longer. First, here's how to choose the best cheap printer ink cartridge that suits your budget and needs.
CLICK TO GET KURT'S CYBERGUY NEWSLETTER WITH QUICK TIPS, TECH REVIEWS, SECURITY ALERTS AND EASY HOW-TO'S TO MAKE YOU SMARTER
How to ensure you are buying the best discount ink cartridges
The first step is to consider how often you print documents or photos. If you don't print that much like Tim, you are better off buying the standard yield or non-XL printer ink because it's cheaper than the higher-yield ones. However, if you print more often, you want to buy the higher-yield or the XL and XXL versions because they have more ink than the standard-yield ones. Plus, since it has more ink, you can print more pages.
ASK KURT: WHY IS MY BLUETOOTH CONNECTION ALWAYS SO SPOTTY?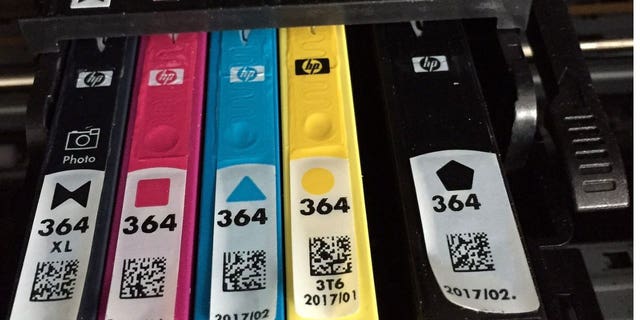 Different ink cartridges may be better for you, depending on how much you use your printer.
(Fox News)
What is the cheapest printer ink
To ensure you purchase low-cost printer ink, you need to calculate the cost per page. Since a higher page yield means a higher number of pages you can print per cartridge, this also decreases the cost per page, which saves you a lot more in the long run.
Higher-yield ink cartridges may cost more than standard ones. Still, they are the most cost-effective, especially if you print frequently. You can also take advantage of the combo or value pack because these are offered at a much lower price than buying ink cartridges individually.
So how do you calculate the cost per page? You can divide the cost of the cartridge by the page yield. That is how you will know if you actually got ink for less. Simply stated, the higher the cost per page, the bigger your printing bill will be.
Formula: Cost of the cartridge ÷ Page yield = Cost per page
The lower cost per page, the better the value you are getting. This is why high-yield cartridges tend to be a better value in the long run, even though there is typically a higher upfront cost.
ZOOM USERS BEWARE: NEW BANKING MALWARE DECOY ATTACK IN PROGRESS
Ways to save on cost per page
The easiest way to cut down printing costs is to buy a printer that uses cartridges with a low CPP. Several printers have a super low cost per page, including:
Brother's INKvestment Printer Line
Brother MFC-J4335DW INKvestment-Tank All-in-One Printer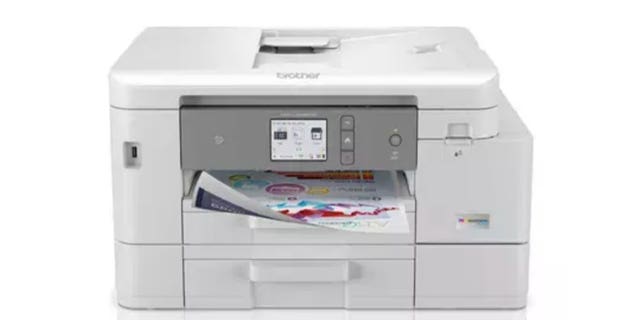 The Brother printer is one of the best options to save money on ink.
(Brother)
Best features:
The Brother's INKvestment printer is one you won't want to replace with up to one year of ink using only the four cartridges provided in-box
The re-engineered INKvestment Tank ink cartridges eliminate manual refilling
At the time of publishing, this product received over 1,000 global ratings 66%, giving it five stars
Get the Brother MFC-J4335DW INKvestment-Tank All-in-One Printer
Epson® Ecotank Line
Epson® EcoTank ET-2850 Wireless Color All-in-One Cartridge-Free Supertank Printer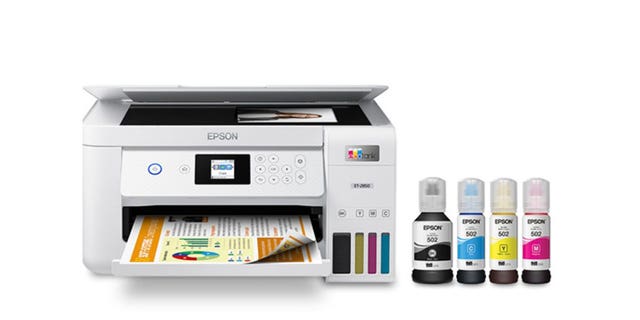 This Epson printer can save money on printing and offers cartridge-free ink.
(Epson)
Best features:
The Epson EcoTank ET-2850 Supertank Printer allows for innovative cartridge-free printing
Its high-capacity ink tanks mean no more tiny, expensive ink cartridges. Epson's exclusive EcoFit ink bottles make filling easy and worry-free
You'll also see dramatic savings on replacement ink. In fact, you'll save up to 90% with replacement ink bottles vs. ink cartridges
At the time of publishing, this product received over 1,500 global ratings 71%, giving it five stars
Get the Epson® EcoTank ET-2850 Wireless Color All-in-One Cartridge-Free Supertank Printer
Ways to extend the life of an ink cartridge
Check for clogged nozzles
Avoid large fonts and bold text
Proofread before you print
Change your printer settings
Use print preview
Use a small font size
Ignore out-of-ink warnings
Frustration with ink cartridges has led some people to instead switch to printers that use toner, but just how big a difference does that make?
APPLE INTRODUCES MOST POWERFUL MACBOOK PRO MODELS EVER MADE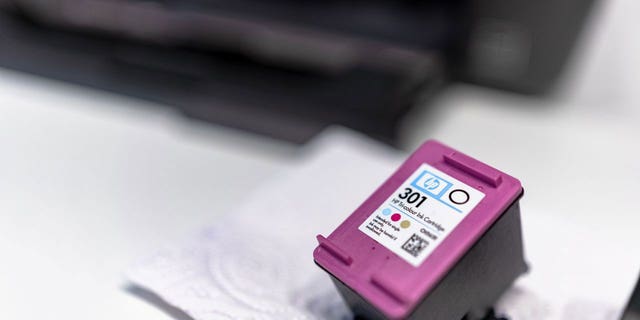 Depending on the type of printer that you have, you may be using printer ink or toner.
(Fox News)
What's the difference between ink and toner
Depending on your type of printer, you may have a product that uses toner instead of ink. Toner uses a powdery substance as opposed to ink. Toner is known for lasting a bit longer and for being able to print more documents.
From a price standpoint, printers that use toner vs. ink cartridges see slight price disparity, depending on the make and model. At the same time, replacement toner cartridges also come in generally the same price range.
While toner cartridges tend to last longer, they also come with expiration dates. Even if they work fine past the expiration date, they could clog the printer and void your warranty.
DON'T LET SNOOPS NEARBY LISTEN TO YOUR VOICEMAIL WITH THIS QUICK TIP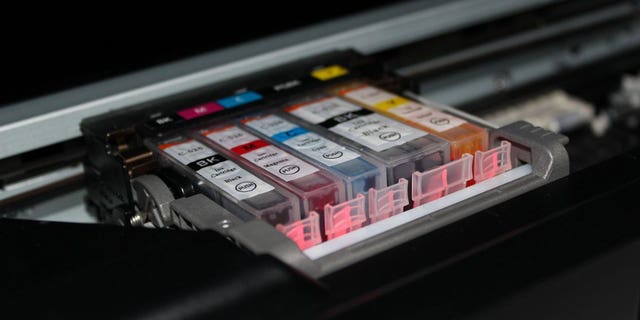 Some printers use a cartridge-free ink tank which can be refilled via bottle.
(Fox News)
Many consumers are opting for cartridge-free ink-tank printers
An ink tank printer or continuous tank printer, doesn't have a built-in print head. Instead, the ink is supplied directly to the printer via an integrated system. In place of cartridges, the ink is replenished directly into the tank via a refillable bottle.
TIKTOK STILL IRRESISTIBLE? 5 STEPS TO RATCHET UP YOUR FAMILY'S PRIVACY NOW
Are ink tank printers better than ink cartridge printers
1. Price
Most printers with ink cartridges tend to be much less expensive than ink tank printers. Some, such as the Canon PIXMA MG3620, go for under $100. Top-of-the-line ink tank printers, such as the Epson EcoTank ET-2850 on the other hand, tend to be priced much higher.
However, while an ink tank printer might be a more expensive immediate investment, in the long run, you might find yourself saving money, as replacement ink bottles for an ink tank tend to cost a bit less, averaging around $20.
2. Lifespan and performance
Most printers that use ink cartridges tend to be able to print at most one thousand pages before running out of ink, while ink tank printers can print up to 7,000. Also helping matters is the fact that these printers are often able to store more paper in them than cartridge printers.
However, ink tanks ink is still printer ink, designed to dry at a rapid rate. Ultimately, ink found in ink tanks doesn't have a much longer life than ink cartridges. So, if you don't use your ink tank printer regularly, it once more leaves the potential to dry and clog the machine.
IPHONE OWNERS URGED TO CHECK SETTINGS TO PREVENT THIEVES FROM MAKING CHANGES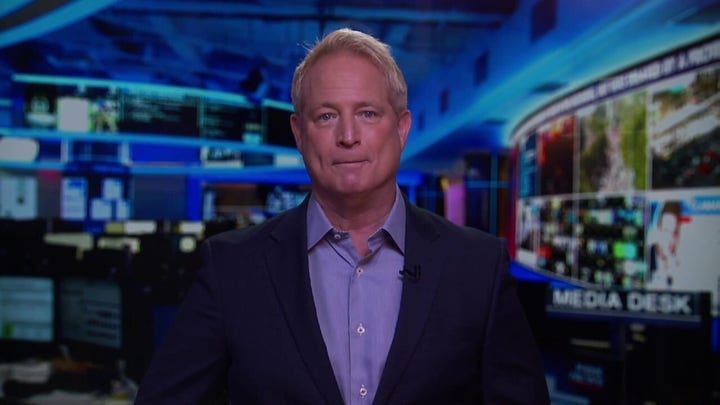 Video
Is there an ideal solution?
Ultimately, finding the most cost-effective way of dealing with printer ink truly depends on your printing needs.
If you rarely need items printed like Tim, buying a printer that uses ink cartridges is probably the best way to go, as is purchasing the standard yield or non-XL printer ink because it's cheaper.
Whereas, if you print on a daily or weekly basis, an ink tank printer is probably worth the investment, as you will be able to print out far more pages than you would with a cartridge model, and when you do find it's time to replace the ink in the ink tank, it will cost you less than replacing an ink cartridge would.
Which printer ink do you use and why? We'd love to hear from you.
CLICK HERE TO GET THE FOX NEWS APP
For more of my tips, subscribe to my free CyberGuy Report Newsletter by clicking the "Free newsletter" link at the top of my website.
Copyright 2023 CyberGuy.com. All rights reserved. CyberGuy.com articles and content may contain affiliate links that earn a commission when purchases are made.