Home sweet home is a sentiment many of us cherish. Yet, imagine brewing your morning coffee only to discover that your beloved abode isn't yours anymore. No, we're not scripting a new "Twilight Zone" episode. This scenario captures the chilling reality of home title theft. It's a crime as real as your daily caffeine fix.
We recently received an email that puts this into perspective. Charlie from Charleston, South Carolina, brings up a question that is bothering a lot of folks these days.
"I'm seeing TV commercials on home title theft. Is this a real concern? Would any of your recommended services protect me from this? Thanks for your time."
Like so many others, Charlie is wondering: Can we keep our home sweet home safe from the grubby paws of title thieves? What protections are there? How can you protect your own little corner of paradise from getting hijacked?
CLICK TO GET KURT'S FREE CYBERGUY NEWSLETTER WITH SECURITY ALERTS, QUICK TIPS, TECH REVIEWS, AND EASY HOW-TO'S TO MAKE YOU SMARTER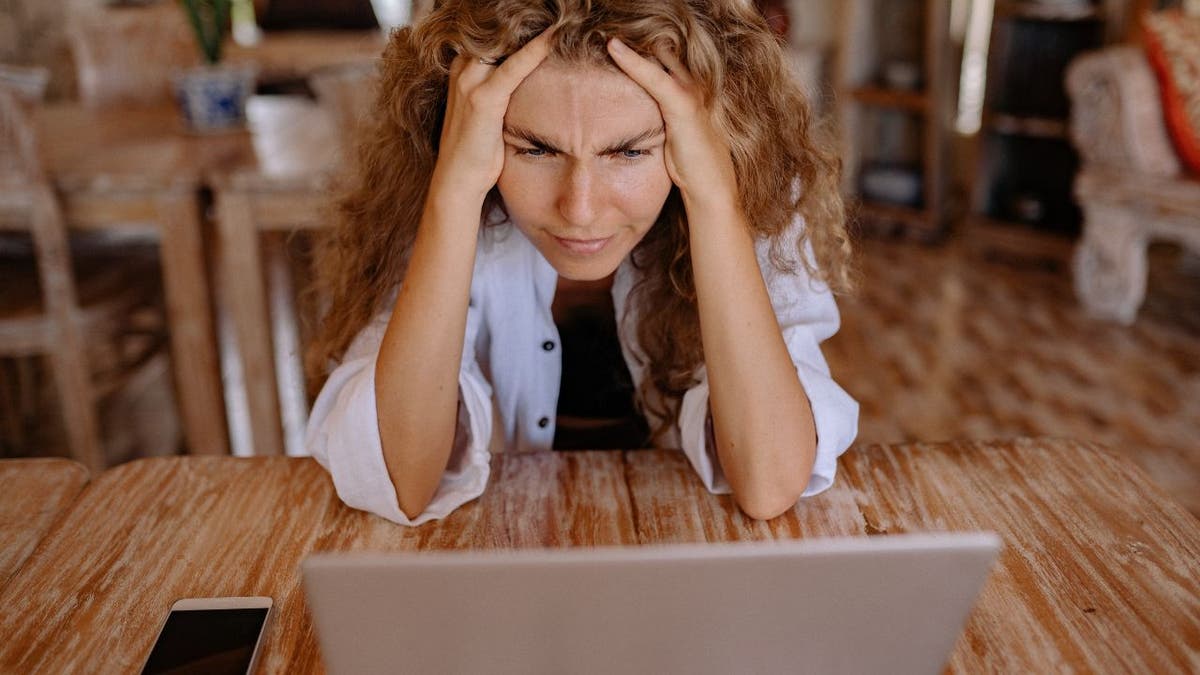 Woman sitting at her laptop and finding out that her home title has been stolen. ( )
MORE: DO THESE REVEALING PHOTOS OF YOUR HOME BELONG HERE WITHOUT PERMISSION?
Here's what a crook can do if they steal your home title
In the realm of crime, home title theft is like a chameleon. It's identity fraud in disguise with forged property deeds and stolen identities. Add a dishonest notary to the mix, and voilà – the deed's been done, and you're no longer the rightful owner.
These thieves don't just stop at stealing your home; they turn it into a cash cow by:
Selling your home to someone else, either a partner in crime or an innocent buyer who doesn't know that the title is fake.
Taking out multiple loans using your home as collateral, and then disappear with the cash. You would be left with the debt and the risk of foreclosure.
Using your identity to open a line of credit based on your home equity or commit other types of fraud.
Renting out your home and collecting the rent money for themselves.
Applying for a reverse mortgage on your home which allows them to receive monthly payments from the lender based on your home value.
It's a heinous crime that's got folks on edge, especially seniors and people with vacation homes. The latest data from the FBI's Internet Crime Complaint Center recorded a hair-raising 11,727 real estate and rental fraud victims in 2022, with losses of $350 million. Gives you goosebumps, doesn't it?
HOW TO MAINTAIN AND PROTECT YOUR ONLINE PRIVACY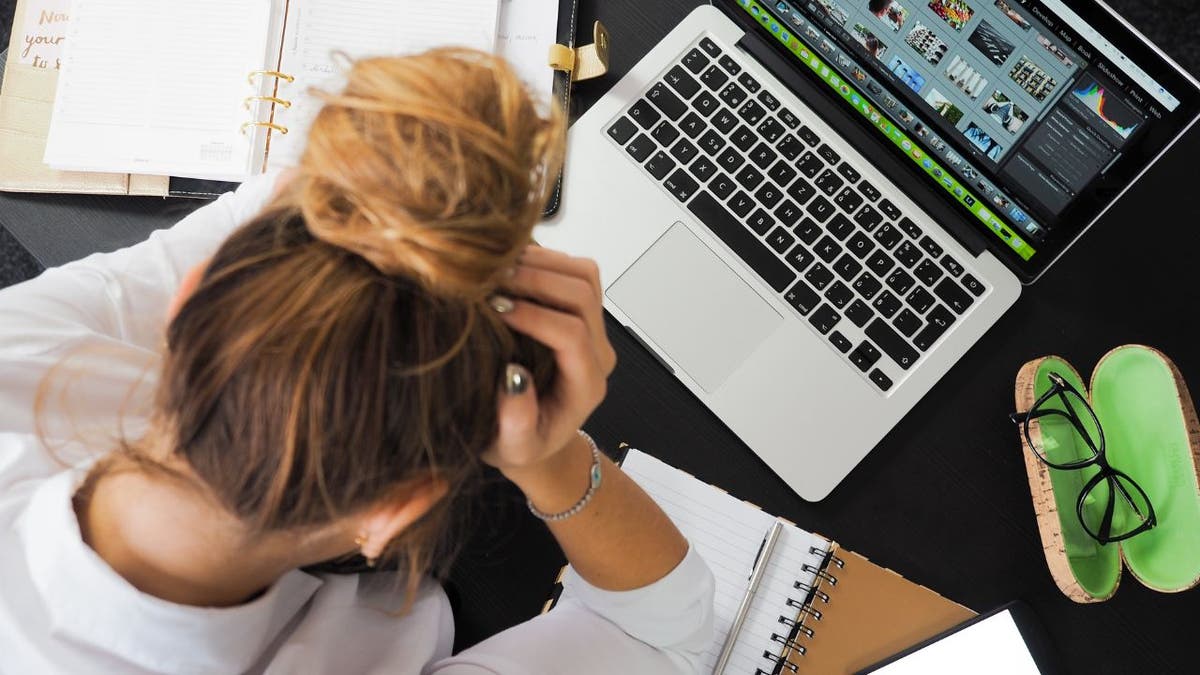 Woman stressed out that a crook stole her home title. ( )
MORE: DIGITAL BURGLARIES: THE THREAT FROM OUR SMART HOME DEVICES
Securing your digital doorway
What's worse is you might not even realize you're a victim until the bank comes knocking, asking why you've missed your mortgage payment, or the county sends you a letter saying your property isn't in your name.
Should I pay for home title monitoring?
At this point, you might wonder, should I pay for home title monitoring? Well, it's like buying insurance for a car you don't drive much, but when you do, it's invaluable. These services keep a close eye on your home title, like a hawk scanning the ground for a mouse, alerting you to any suspicious changes.
GET MORE OF MY TECH TIPS & EASY VIDEO TUTORIALS WITH THE FREE CYBERGUY NEWSLETTER – CLICK HERE
What is the difference between home title insurance and home title monitoring?
Now, let's not mix up home title insurance and home title monitoring. Home title insurance covers past issues, while home title monitoring covers future risks.
Also, home title insurance is a one-time payment that covers you from any losses or damages caused by defects or errors in the title of your property that existed before you bought it. It protects you from claims by previous owners, lien holders or other parties who may have a legal interest in the property. Home title insurance does not protect you from title fraud or theft that occurs after you purchase the property.
Home title monitoring, on the other hand, is a subscription-based service that alerts you of any changes or activity on the title of your property that may indicate title fraud or theft. It scans public records and databases to detect any unauthorized transfers, liens or encumbrances on your property. If fraud or theft is detected, the service may provide resolution assistance or legal support to help you restore your title.
BEWARE OF BING CHAT AND ITS AI CONVERSATIONS THAT CAN LURE YOU INTO MALWARE TRAPS
Steps you can take to protect yourself from home title fraud
Consider getting home title monitoring: It can alert you of any changes in property ownership, such as a forged transfer deed or a fraudulent discharge of mortgage. It also can alert you of any liens, loans or court findings that may affect your home's title or equity. And it promises to help you stop any attempts by scammers to trick you into signing away your property or personal information.
Check your county recorder's office regularly: Make sure there are no unauthorized changes or liens on your property. You can use the online records search tool or visit the office in person. If you see something suspicious, report it immediately.
Review your credit reports periodically: Look for any signs of identity theft, such as new accounts or inquiries that you don't recognize. You can get a free copy of your credit report from each of the three major credit bureaus once a year at annualcreditreport.com.
Secure your personal information and documents: These docs include your Social Security number, birth certificate, passport, deed, mortgage statement and tax records. Don't share them with anyone you don't trust, and shred them before disposing of them. Use strong passwords and antivirus software on your devices, and avoid using public Wi-Fi networks or clicking on suspicious links or attachments.
ASK KURT: IS IT MORE SECURE TO USE MY CELLPHONE DATA VS WIFI?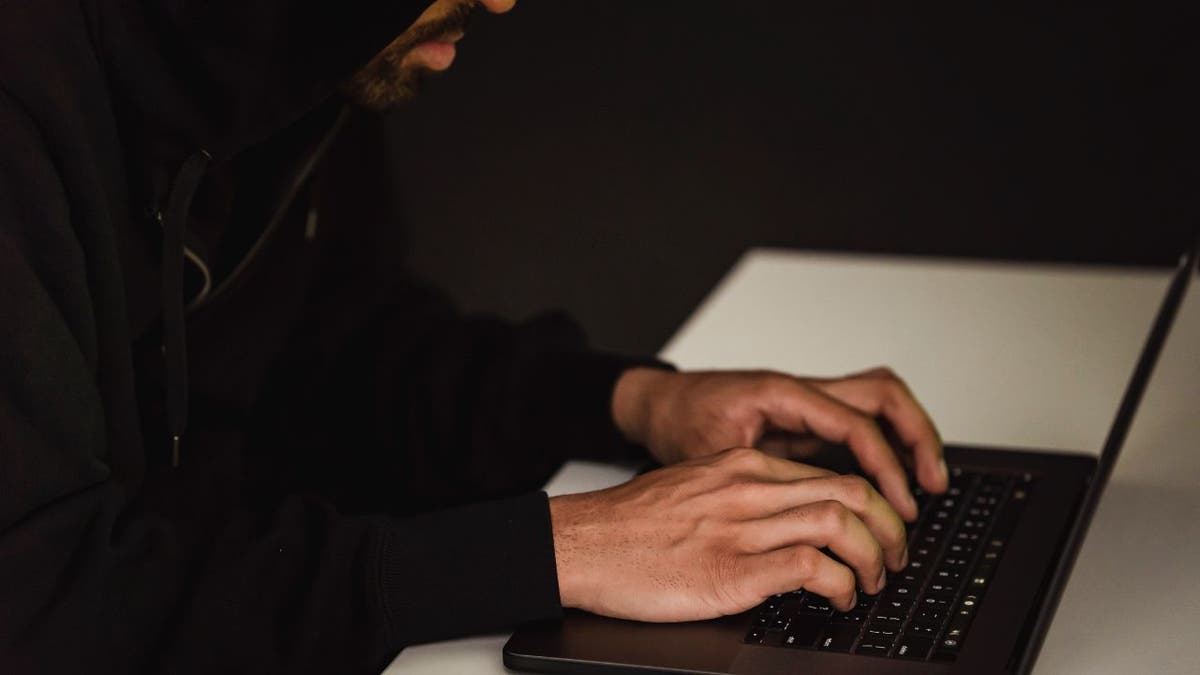 Hacker stealing data from unsuspecting victims. ( )
If you think you may be a victim of home title theft
There are several steps you can take to recover and protect your credit and financial future.
File a report with the police asap: Contact the police and credit reporting agencies at once. This will help you start the recovery process and protect yourself from further damage. The police can also help you create a paper trail that will be helpful if you need to take legal action.
Use identity theft protection: To protect your identity from crooks, investing in identity theft protection is a smart move. Identity theft protection companies can monitor personal information like your home title, Social Security number, phone number and email address and alert you if it is being sold on the dark web or being used to open an account. They can also assist you in freezing your bank and credit card accounts to prevent further unauthorized use by criminals.
See my tips and best picks on how to protect yourself from identity theft.
Contact the three main credit bureaus: Contact the three major credit reporting agencies and request that a fraud alert be placed on your credit file. This will make it more difficult for someone to open new accounts in your name. If there are any unauthorized accounts in your report, dispute them with each relevant bureau.
Retain related records: Keep track of all correspondence and documents related to the theft. This will be helpful if you need to file a lawsuit or take other legal action.
Contact your mortgage lender: Even if the fraudster has not applied for a home equity loan or line of credit, contact your mortgage lender and alert them to the situation. Doing so can prevent future financial harm and foreclosure.
Close unauthorized accounts: If you discover a thief has opened new accounts using your home title, contact the lenders to notify them of the fraud and have the accounts closed. This includes, but is not limited to, your mortgage lender and title insurance company. Also, determine whether fraudsters opened any credit cards or personal loans in your name.
HOW TO REIN IN YOUR ONLINE EXPOSURE AND REMOVE YOURSELF FROM GOOGLE SEARCHES
Kurt's key takeaways
Home title theft is the silent burglar that doesn't need to break a window or pick a lock. As it turns out, your home might not be as invincible as your childhood treehouse after all.
Perhaps it's high time we prioritized safeguarding our digital doorways as much as our physical ones. As technology advances, it seems our defenses must evolve in tandem. Protection services may not be foolproof, but they sure can add a few more hurdles on the thieves' tracks.
Does this worry you, or are you confident in your home's security in this digital age? Would you invest in a home title monitoring service, or do you think your personal due diligence is enough? Let us know by writing us at Cyberguy.com/Contact.
For more of my tech tips and security alerts, subscribe to my free CyberGuy Report Newsletter by heading to Cyberguy.com/Newsletter.
CLICK HERE TO GET THE FOX NEWS APP
Answers to the most asked CyberGuy questions:
What is the best way to protect your Mac, Windows, iPhone, and Android devices from getting hacked?
What is the best way to stay private, secure, and anonymous while browsing the web?
How can I get rid of robocalls with apps and data removal services?
Copyright 2023 CyberGuy.com. All rights reserved.