close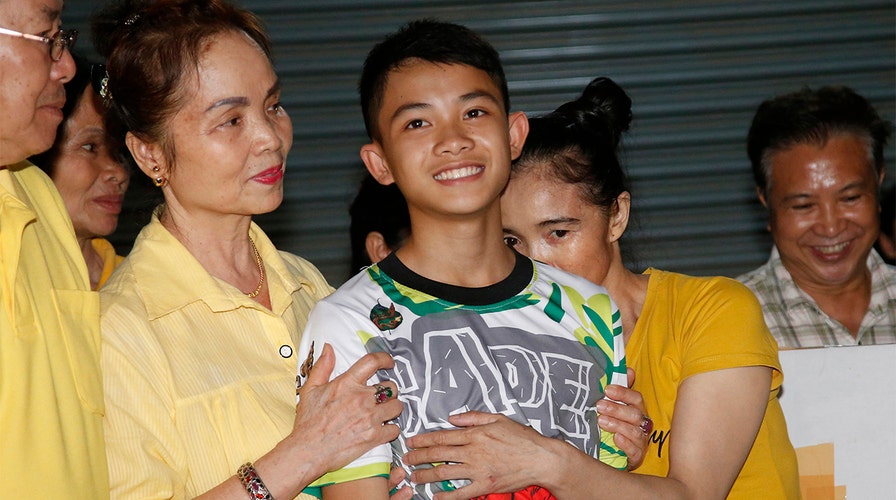 Video
Thai cave: Entire soccer team rescued.
Thai cave: Entire soccer team rescued.
The young soccer player who died in England this week after his team was dramatically rescued from a flooded cave in Thailand in 2018 is reported to have suffered a head injury from an accidental fall.
Duangpetch "Dom" Promthep, of the "Wild Boars" team, was one of 12 players who, along with their coach, became trapped in the Tham Luang cave during an unexpected rainstorm in June 2018.
On Wednesday, the 17-year-old was found unconscious in his dorm room at the soccer academy he had been attending in Leicestershire since late 2022, the BBC reported. He later died at a local hospital.
The BBC, citing Thai media, said reports indicated Promthep that suffered a head injury.
CAPTAIN OF BOYS' SOCCER TEAM RESCUED IN THAILAND CAVE IN 2018 DEAD AT 17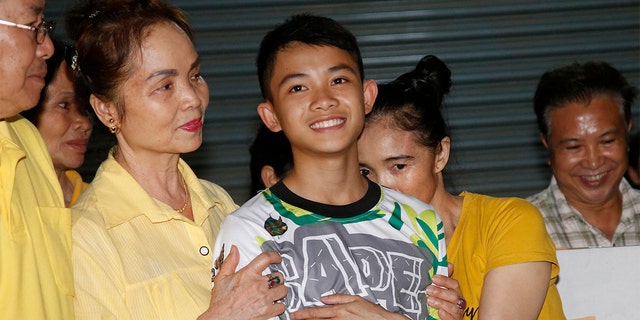 Relatives of Duangphet "Dom" Phromthep, one of the boys rescued from the flooded cave in northern Thailand, greet him as he arrives home in the Mae Sai district, Chiang Rai province, northern Thailand, on July 18, 2018.  (AP Photo/Sakchai Lalit, File.)
The head of a monastery in Chiang Rai told the Bangkok Post that Promthep's mother had called him around 6 a.m. local time Wednesday to tell him that her son had died.
'THIRTEEN LIVES' DIRECTOR RON HOWARD, STAR COLIN FARRELL DETAIL 'EXHAUSTING' SCENES IN FILM ABOUT THAI CAVE RESCUE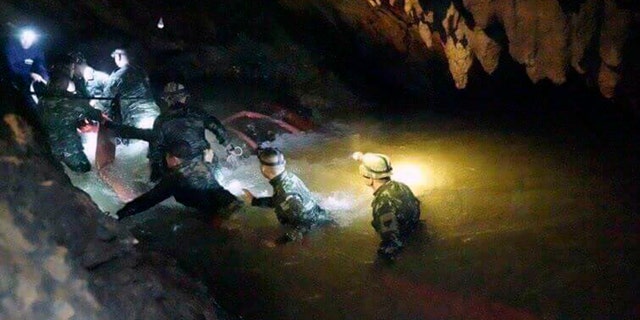 In this handout photo released by Tham Luang Rescue Operation Center, Thai rescue teams walk inside the cave complex during the rescue on July 2, 2018.  (Tham Luang Rescue Operation Center via AP)
Phra Khu Prayut Jetiyanukarn said to the newspaper that initial reports stated the former captain of the soccer team had suffered an accidental fall, and despite being put on a ventilator at the hospital, he wasn't able to survive.
CLICK HERE TO GET THE FOX NEWS APP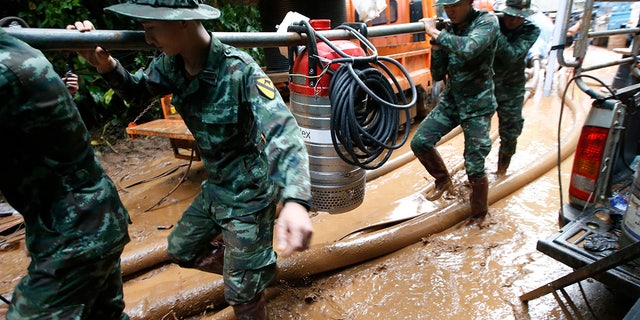 Thai soldiers carry a water pump to drain the cave where 12 boys and their soccer coach had been missing in Mae Sai, Chiang Rai province in northern Thailand. (AP)
An autopsy reportedly is ongoing.
Leicestershire Police told the BBC that Promthep's death is not being classified as suspicious.
Greg Norman is a reporter at Fox News Digital.