close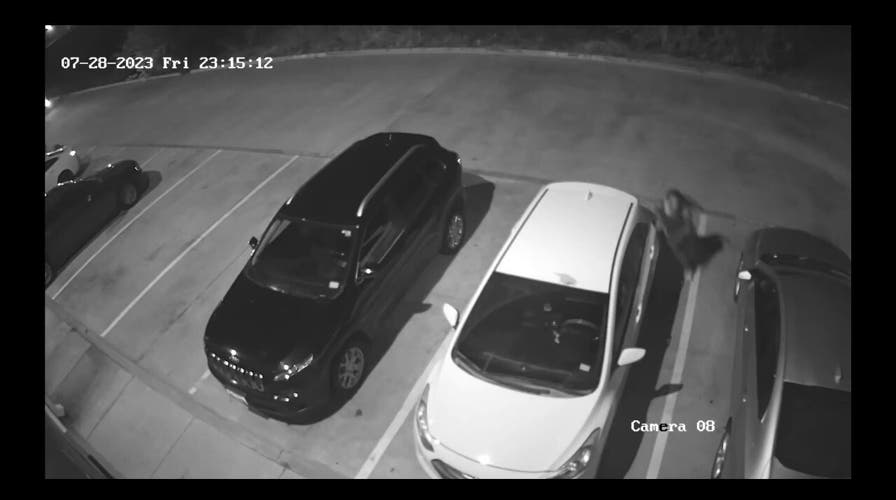 Video
Texas man fires 12 shots into car of girlfriend's former boyfriend, police say
Lewis Parker and his girlfriend allegedly ran toward the victim with a rifle before shots were fired, authorities.
A Texas man allegedly fired 12 shots into a vehicle belonging to his girlfriend's ex-boyfriend in late July, causing significant damage, police said.
Lewis Parker III was arrested Monday and charged with aggravated assault with a deadly weapon and deadly conduct by discharging a firearm, the White Settlement Police Department said.
"The brazen discharge of a rifle at least a dozen times into a parked car with occupied hotel rooms directly behind is completely unacceptable," said Chief of Police Christopher Cook.
TEXAS ACCOMPLICE IN ARMY SOLDIER VANESSA GUILLEN'S MURDER, DISAPPEARANCE FROM BASE GETS MAXIMUM SENTENCE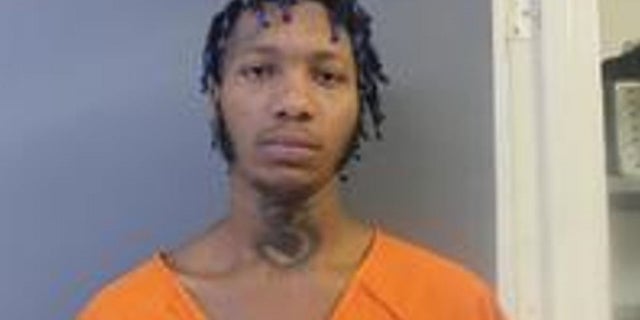 Lewis Parker III, 18, allegedly shot at the car of his girlfriend's former boyfriend, creating significant damage.  (White Settlement Police Department)
The violence began around 11:15 p.m. on July 29 when authorities received a call about a shooting in the parking lot of the Executive Inn motel. When officers arrived, they found a Chrysler 300 in the parking lot riddled with multiple bullet holes and vehicular fluids spilled onto the ground.
Twelve bullet casings fired from a .223 rifle were also collected.
Investigators determined the shooting resulted from an earlier call where a woman reported that the father of her three children had abducted them. They determined the father was the same victim in the car shooting.
FAMILY OF MURDERED FORT HOOD SOLDIER VANESSA GUILLEN FILES $35M LAWSUIT AGAINST U.S. ARMY
Surveillance video shows a Kia Forte driven by a female, determined to be the mother of the three children, with a passenger, identified as Parker, police said. The Kia arrived at the motel parking lot and Parker is seen getting a rifle from the trunk, authorities said.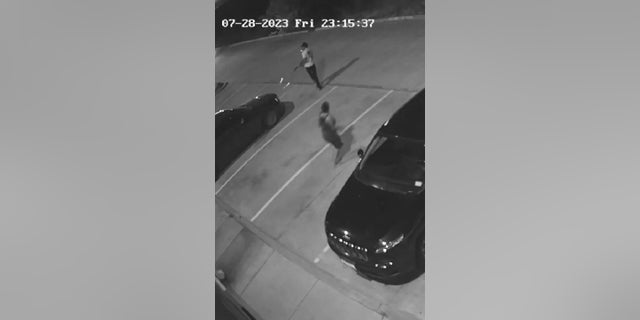 Surveillance footage shows a gunman shooting at a car at a parking lot motel.  (White Settlement Police Department)
Parker and his girlfriend ran toward the victim, who ran inside the motel while being chased. Parker then allegedly walked to the victim's car and unloaded a barrage of gunfire. He and his girlfriend then fled the scene.
No injuries were reported.
CLICK HERE TO GET THE FOX NEWS APP
"It should be noted that the suspect vehicle had placed some type of cloth/covering over the license plates, likely done to prevent the car from being identified by Flock Safety Cameras which are positioned along strategic areas," a police statement said.
The victim returned to Arizona after the shooting, police said, but he identified Parker in a photo lineup. Parker has previous contact with law enforcement prior to the shooting and the Fort Worth Police Department assisted in his arrest.
Louis Casiano is a reporter for Fox News Digital. Story tips can be sent to [email protected].