close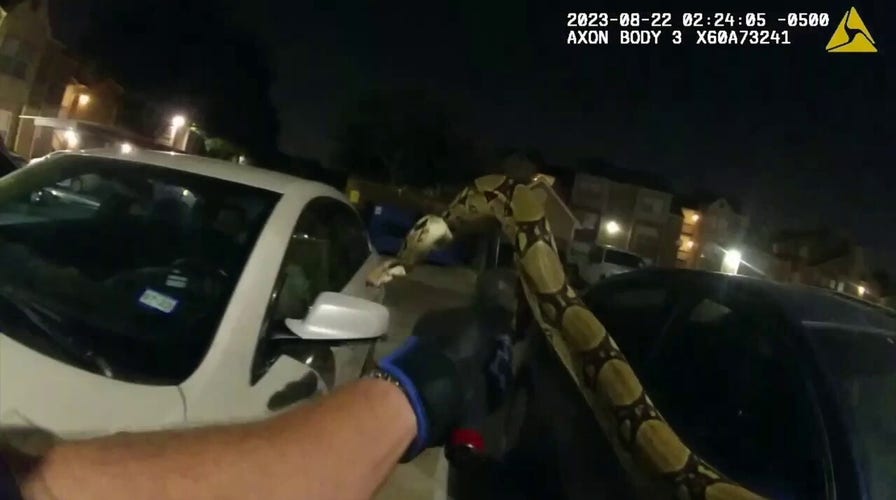 Video
Texas deputy captures large snake in parking lot: 'What a beautiful snake'
An Irving Police Department Officer Steve Burres assisted a North Texas resident after she happened upon a giant snake in the parking lot.
A Baytown, Texas, man who pleaded guilty to the murder of his girlfriend, who he stabbed at least 27 times, has been sentenced to 60 years in prison.
Harris County District Attorney Kim Ogg said 35-year-old Dantravias Jamal McNeil was sentenced by a judge on Wednesday after he pleaded guilty to killing 47-year-old Katy Houck on Aug. 17, 2020.
McNeil and Houck were dating when they checked into a motel on Garth Road in Baytown that night.
TEXAS SEXUAL ASSAULT SUSPECT INDICTED FOR 2 COLD CASES FROM THE 1990S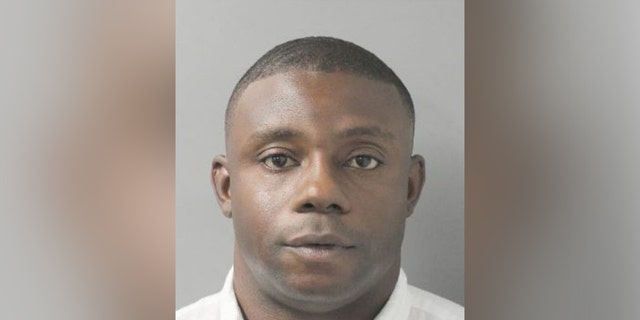 Dantravias Jamal McNeil booking photo (Harris County District Attorney's Office)
Hours after checking in, officers with the Baytown Police Department responded to reports of a disturbance, and when they arrived, they discovered McNeil, who was reportedly hysterical and had a knife nearby.
Officers also located Houck in a puddle of blood, inside the room.
Emergency crews transported Houck to an area hospital where she was pronounced dead.
TEXAS MAN ARRESTED AFTER OHIO MOM OF 2 KIDNAPPED, FOUND SHOT DEAD IN TENNESSEE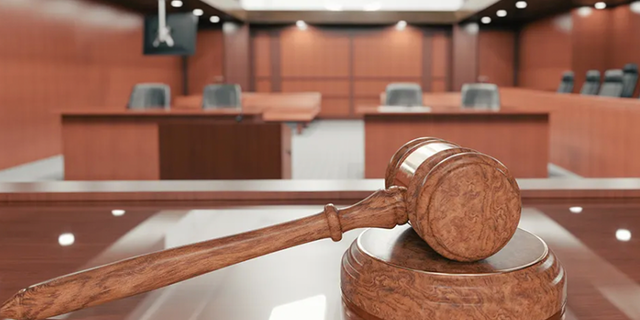 Inside a courtroom with gavel in view.  (iStock)
Ogg's office said in a press release that the victim was stabbed at least 27 times, including twice in the heart.
Police arrested McNeil at the scene.
"Domestic violence, like in this case, is insidious because it escalates and can intensify with almost no warning, and that is why we take all cases of domestic violence so seriously," Ogg said. "Our hearts go out to the family who lost a loving mother, a woman who was still a caretaker for one of her children, in an absolutely senseless act of violence."
HOUSTON WOMAN CHARGED WITH KILLING LANDLORD, HIDING BODY, COLLECTING RENT FROM OTHER TENANTS
Although McNeil pleaded guilty to murder, the press release read, he claimed he acted in self-defense and requested the judge sentence him to the minimum prison sentence.
Assistant DA Kimberly Garcia of the Domestic Violence Division who co-prosecuted the case with Renee Serrato said McNeil has a long criminal history, which includes three prior convictions of domestic violence. In all three cases, Garcia said, he claimed he was the victim.
CLICK HERE TO GET THE FOX NEWS APP
"Even though he pleaded guilty, he still didn't take responsibility for what he did, so we are glad he was sentenced to what amounts to a life sentence," she said.
Greg Wehner is a breaking news reporter for Fox News Digital.