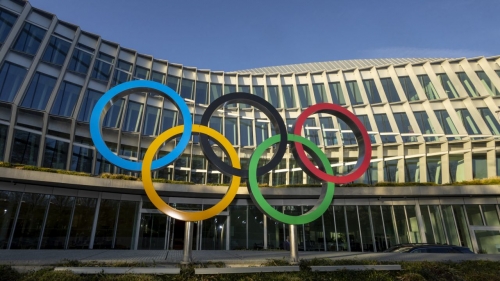 A view of the Olympic Rings in front of the International Olympic Committee (IOC)'s headquarters in Lausanne, Switzerland, on March 28.
Denis Balibouse/Reuters

CNN
—
Eric Lira, 43, pleaded guilty Monday for his involvement in providing banned performance-enhancing drugs to Olympic athletes prior to the 2020 Tokyo Games, Damian Williams, the United States Attorney for the Southern District of New York announced.
The 2020 Tokyo Games were postponed until the summer of 2021 due to the Covid-19 pandemic.
"This conviction is a watershed moment for international sport. Lira provided banned performance-enhancing substances to Olympic athletes who wanted to corruptly gain a competitive edge," Williams said in a statement.
"Such craven efforts to undermine the integrity of sport subverts the purpose of the Olympic games: to showcase athletic excellence through a level playing field. Lira's efforts to pervert that goal will not go unpunished."
READ: WADA appeals case of Russian figure skater Kamila Valieva to Court of Arbitration for Sport
Lira is the first defendant charged and convicted under the Rodchenkov Anti-Doping Act (RADA) which allows the US to impose criminal sanctions on individuals involved in doping activities at international events.
Named after whistleblower Grigory Rodchenkov, who helped expose the Russian doping scandal, the act was signed into law in December 2020.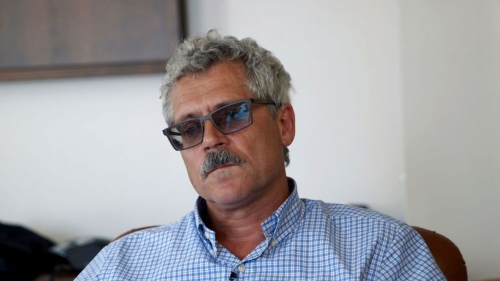 Grigory Rodchenkov in the 2017 documentary, "Icarus."
Netflix/Kobal/Shutterstock
Lira, who claimed to be a "kinesiologist and naturopathic" doctor from El Paso, Texas, acquired banned performing enhancing drugs from Central America and distributed the drugs to two athletes – one from Nigeria, the other from Switzerland – according to court documents seen by CNN.
"Both athletes tested positive for prohibited substances, and in both cases, Lira directly and indirectly advised that the athletes should blame the positive drug test on contaminated meat, knowing full well that the drug tests had accurately detected the presence of banned, performance-enhancing drugs," the press release from the Southern District of New York states.
The head of the US Anti-Doping Agency, Travis Tygart, said the guilty plea is a "strong testament" in holding individuals "who conspire against the rules to rob clean athletes and defraud sport" accountable.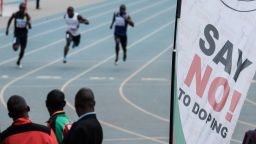 Athletes run as an anti doping banner is seen during the heat of the men's 100m at the Kenya National Trials at Kasarani Stadium in Nairobi on June 21, 2018, ahead of the 21st African Senior Championships in Nigeria to be held on August 1-5, 2018. (Photo by Yasuyoshi CHIBA / AFP) (Photo credit should read YASUYOSHI CHIBA/AFP via Getty Images)
Yasuyoshi Chiba/AFP/Getty Images
'Medically-savvy' doping operation found in Kenyan athletics, says Athletics Integrity Unit
In a statement, Tygart said, "This is a landmark outcome given that this is the first case under the newly enacted RADA, which was signed into law following the unprecedented state-sponsored doping fraud perpetrated by the Russian state and sport system on innocent athletes and fans across the globe.
"Without this law, Lira, who held himself out as a doctor to athletes, likely would have escaped consequence for his distribution of dangerous performance-enhancing drugs and his conspiracy to defraud the 2020 Tokyo Olympic Games because he did not fall under any sport anti-doping rules."
Lira has yet to be sentenced but could face up to 10 years in prison and a $250,000 fine for violating the law.