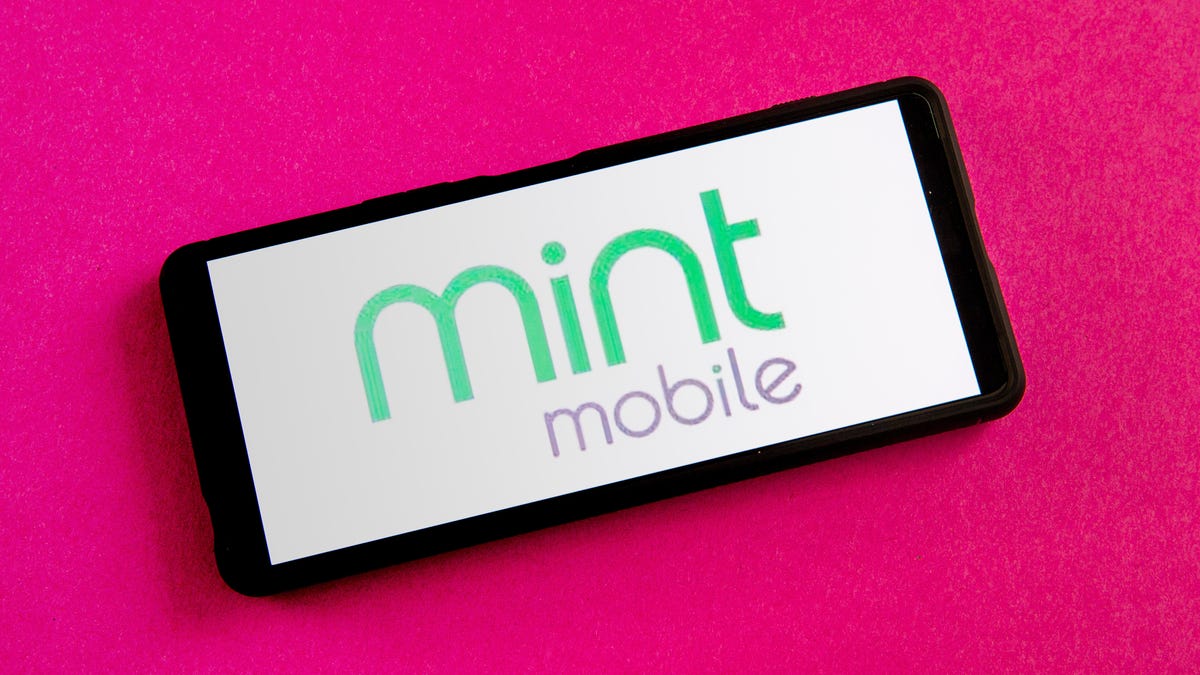 Sarah Tew/CNET
Mint Mobile, the prepaid carrier owned in part by actor Ryan Reynolds, could soon be sold. According to Bloomberg, the company is "in talks" to be purchased by T-Mobile. 
The budget provider has made a name for itself in recent years with ads featuring Reynolds pitching Mint as a more affordable option to larger telecom companies like AT&T, Verizon and T-Mobile. A division of Ultra Mobile, Mint Mobile has long been rumored to be up for sale.
Mint Mobile and T-Mobile didn't immediately respond to a request for comment.
While Mint Mobile pitches itself as a rival to larger wireless companies, it doesn't run its own 4G LTE or 5G service and instead is an MVNO that operates on T-Mobile's network. That Mint is already using T-Mobile could help make any transitions of customers a bit easier. 
It wasn't immediately clear whether Ultra Mobile would be sold alongside Mint, or if T-Mobile was just interested in the latter. It's also unclear whether the Mint Mobile brand would continue or if it would be folded into other T-Mobile-owned brands such as Metro by T-Mobile. 
Reynolds became part-owner of Mint Mobile in 2019 and has promoted the company through TV ads he's starred in and social media posts from his personal 21 million follower Twitter and 47 million follower Instagram accounts, as Bloomberg pointed out. He currently owns about one-fourth of Mint Mobile.
The last notable prepaid brand sale was Tracfone, which Verizon acquired for $6 billion in 2021. The carrier then launched its own prepaid brand, called Total by Verizon, in September 2022 to take on similar prepaid brands Metro by T-Mobile and AT&T's Cricket Wireless.