close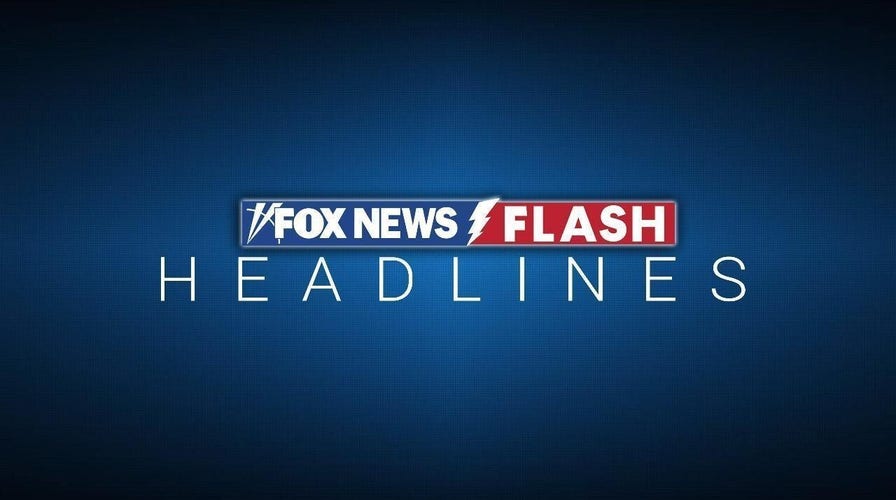 Video
Fox News Flash top headlines for June 7
Fox News Flash top headlines are here. Check out what's clicking on Foxnews.com.
A Syrian national was arrested Thursday after allegedly stabbing four children and an adult in the French Alps town of Annecy in a knife attack that President Emmanuel Macron is decrying as an act of "absolute cowardice."
A witness told BFMTV following the stabbing spree that he saw first responders working on "little bodies, 3 or 4 years old, perhaps." The suspect has not been publicly identified, but a police official told Reuters that he is a Syrian national with legal refugee status in the country.
"Attack of absolute cowardice this morning in a park in Annecy. Children and an adult are between life and death," Macron said on Twitter. "The Nation is in shock. Our thoughts are with them as well as their families and the emergency services mobilized."
Police say two children and one adult have suffered life-threatening injuries, while the other two children were slightly hurt, according to Reuters.
FRENCH STUDENT STABS TEACHER TO DEATH IN FRONT OF CLASS AFTER HEARING VOICES COMMANDING HIM: REPORT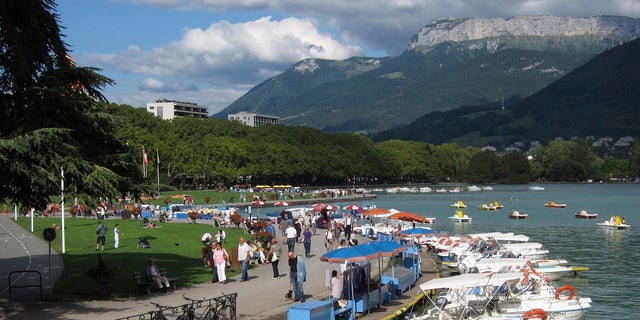 Annecy, a town in the French Alps, is seen in September 2010. At least four children and an adult were reported injured there Thursday following a knife attack. (AP/Lionel Cironneau)
"The individual was arrested thanks to the very rapid intervention of the police," French Interior Minister Gerald Darmanin said on Twitter.
Local lawmaker Antonie Armand told BFMTV that the children were "very young" and were "savagely attacked" on a playground close to a primary school, The Associated Press reported.
Reuters, citing witnesses, also reported that one child involved was in a stroller and footage aired by the station showed police overpowering an individual.
"He jumped [in the playground], started shouting and then went towards the strollers, repeatedly hitting the little ones with a knife," one witness was quoted by Reuters as telling BFMTV.
PARIS TRAIN STATION ATTACKER SHOT AFTER INJURING 6 WITH 'BLADED WEAPON'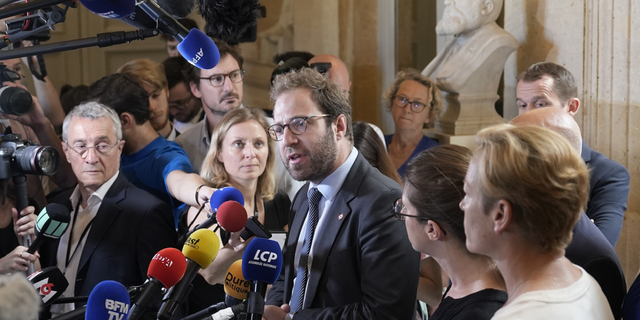 Lawmaker Antoine Armand, center, deputy for the Savoie region in the French Alps, speaks at the National Assembly on Thursday in Paris. He said the children were attacked in Annecy on a playground. (AP/Lewis Joly)
"Mothers were crying, everybody was running," reportedly added another.
In Paris, lawmakers interrupted a debate to hold a moment of silence for the victims.
The assembly president, Yaël Braun-Pivet, said, "There are some very young children who are in critical condition and I invite you to respect a minute of silence for them, for their families, and so that, we hope, the consequences of this very grave attack do not lead to the nation grieving."
CLICK HERE TO GET THE FOX NEWS APP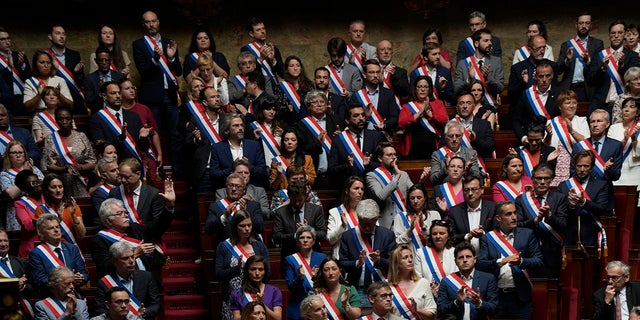 Members of the National Assembly stand and applaud in Paris to pay homage to young victims of a knife attack on Thursday. (AP/Lewis Joly)
The motive for the attack is unclear. The suspect is believed to be in his thirties, police said.
He also is not known to French security agencies, a source told Reuters.
The Associated Press contributed to this report.
Greg Norman is a reporter at Fox News Digital.