close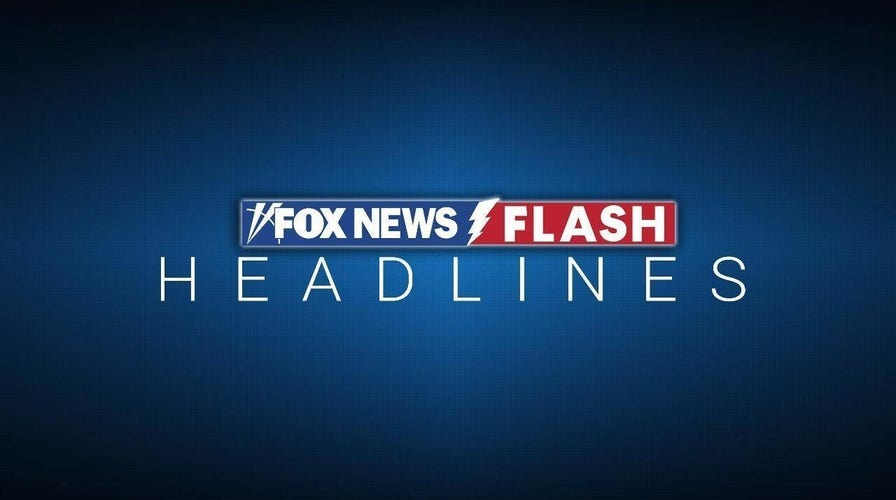 Video
Fox News Flash top headlines for February 2
Fox News Flash top headlines are here. Check out what's clicking on Foxnews.com.
Syria on Thursday dismissed the global chemical weapons watchdog's statement, which said that investigators had found "reasonable grounds to believe" the Syrian air force dropped two cylinders of chlorine gas in 2018 on then-rebel-held town of Douma.
The Organization for the Prohibition of Chemical Weapons produced a detailed report following a fact-finding mission that investigated the April 7, 2018 attack. Medical workers and activists said at the time more than 40 people were killed in the attack. OPCW inspectors headed to the site of the attack days later.
The United States, Britain and France blamed Syrian government forces and launched airstrikes. Syria and key ally Russia deny any chemical attack.
Douma was the final target of the Syrian government's sweeping campaign to reclaim control of the eastern Ghouta suburbs of the capital, Damascus, from the rebels, who gave up the town days after the alleged chemical attack.
Syria's permanent representative to OPCW, Ambassador Milad Atieh, told reporters that the OPCW has been biased towards "Western positions."
ROADSIDE BOMB TARGETING SYRIAN POLICE WOUNDS 15 OFFICERS
"The OPCW's report relied mostly on information obtained from countries hostile to Syria and some other media and social networking sites run by terrorist organizations," he said. "The report contained false accusations aimed at increasing pressure and escalating Western positions hostile to Syria."
Atieh claimed the report's methodology had "serious irregularities and defects" and false accusations that impacted its credibility, though he did not give any examples or offer evidence to support his statement.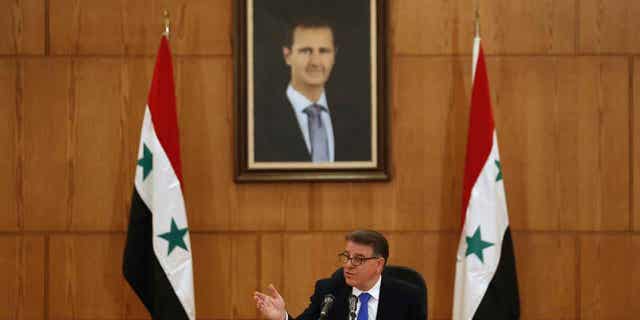 Syrian Ambassador Milad Atieh speaks during a press conference in Damascus, Syria, on Feb. 2, 2023. Atieh dismissed the global chemical weapons watchdog's claim that the air force dropped two cylinders of chlorine gas on the city of Douma in 2018. 
(AP Photo/Omar Sanadiki)
In an attempt to ensure accountability for crimes in Syria, the United Nations has established a commission entitled "International, Impartial and Independent Mechanism." It is mandated to preserve and analyze evidence of crimes and prepare files for trials in "national, regional or international courts or tribunals that have or may in the future have jurisdiction over these crimes, in accordance with international law."
Atieh however accused the United States and Western countries of political interference with the U.N. commission.
SYRIAN GOVERNMENT FORCES BEHIND 2018 DOUMA CHEMICAL ATTACK, WATCHDOG GROUP SAYS
The OPCW's director general, Fernando Arias, briefed the organization's member states on the report at a meeting Thursday.
"The report and its facts are now in your hands, and it will be up to member states of the organization, and to the international community as a whole to take any further action," he told them, according to a tweet by the organization.
U.S. Secretary of State Anthony Blinken in a joint statement with his British, French, and German counterparts last week commended the OPCW report and called on key Syrian ally Russia to "stop shielding Syria from accountability for its use of chemical weapons."
CLICK HERE TO GET THE FOX NEWS APP
"Syria must fully declare and destroy its chemical weapons program and allow the deployment of OPCW staff to its country to verify it has done so," the statement read.
The ongoing conflict that started in Syria more than a decade ago has killed hundreds of thousands and displaced half the country's prewar population of 23 million.
Syria joined the OPCW in 2013 under severe international pressure after a deadly chemical attack on a Damascus suburb.