close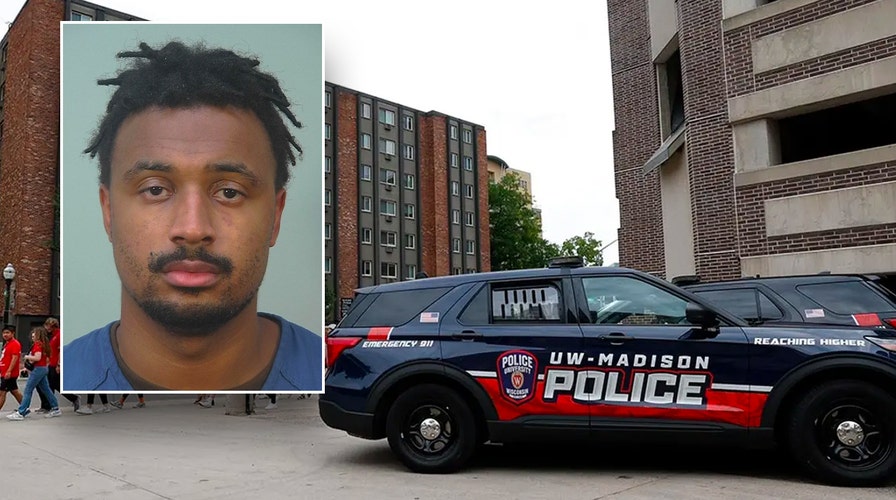 Video
College campuses are a 'soft-target' for crime: Leo Terrell
Fox News contributor Leo Terrell tells 'America's Newsroom' that soft-on-crime prosecutors put young people at risk as concerns grow over campus crime.
Graphic content warning
If you or someone you know is suffering from abuse, please contact the National Sexual Assault Hotline at 1-800-656-4673.
The Madison man accused in a brutal random assault and rape of a University of Wisconsin student allegedly approached two other women through their open kitchen window moments after the 3 a.m. attack, according to court documents obtained by Fox News Digital.
He asked for help and claimed to have found the assault victim and dragged her behind their home, prosecutors allege. The two women called 911. He allegedly said he was high, appeared "antsy" and left the scene before cops arrived.
The attack came just days before thousands of University of Wisconsin-Madison students returned to class for the fall semester. Upon his arrest, he told detectives he was angry that night and "wanted to hit something," the criminal complaint alleges.
COED SEX ATTACK SUSPECT STALKED STUDENT DOWN STREET, SOAKED IN HER BLOOD: PROSECUTOR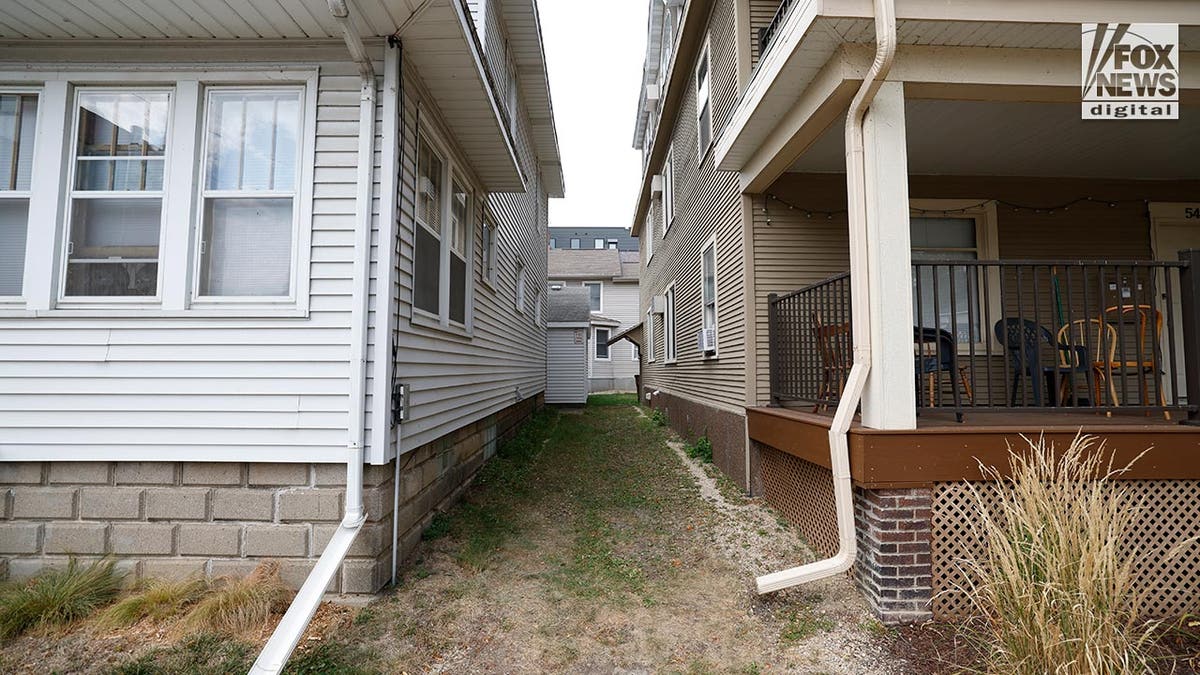 General view of the scene in Madison, Wisconsin Tuesday, September 5, 2023, where a student suffered life-threatening injuries Sunday morning after an off-campus sex assault. Police allegedly found blood on an AC unit and the ground in between two residences where they say a brutal assault took place. (Kamil Krzaczynski for Fox News Digital )
He "saw red" when he spotted the victim, the complaint continues. Then he allegedly claimed he doesn't remember what happened until he saw her on the ground in front of him.
"She came across as a monster," detectives quoted Thompson as saying. "I went into a rage, when I came to, she was on the ground."
He claimed he doesn't remember raping her but allegedly said, "I could have."
The victim suffered severe, life-threatening injuries and could not communicate with the first officer on scene, according to the complaint.
GRAPHIC: Read the criminal complaint (Mobile users go here)
MADISON POLICE REVEAL HOW THEY CAUGHT UNIVERSITY OF WISCONSIN SEX ASSAULT SUSPECT
He called it "one of the most horrifying things I've seen." She was placed in a medically induced coma at the hospital.
Police found the victim naked, with a broken jaw, broken nose and missing tooth, and so much swelling on her face she couldn't open either eye. She was covered in blood and needed eight stitches. She had injuries around her neck, where she had allegedly been strangled, and more.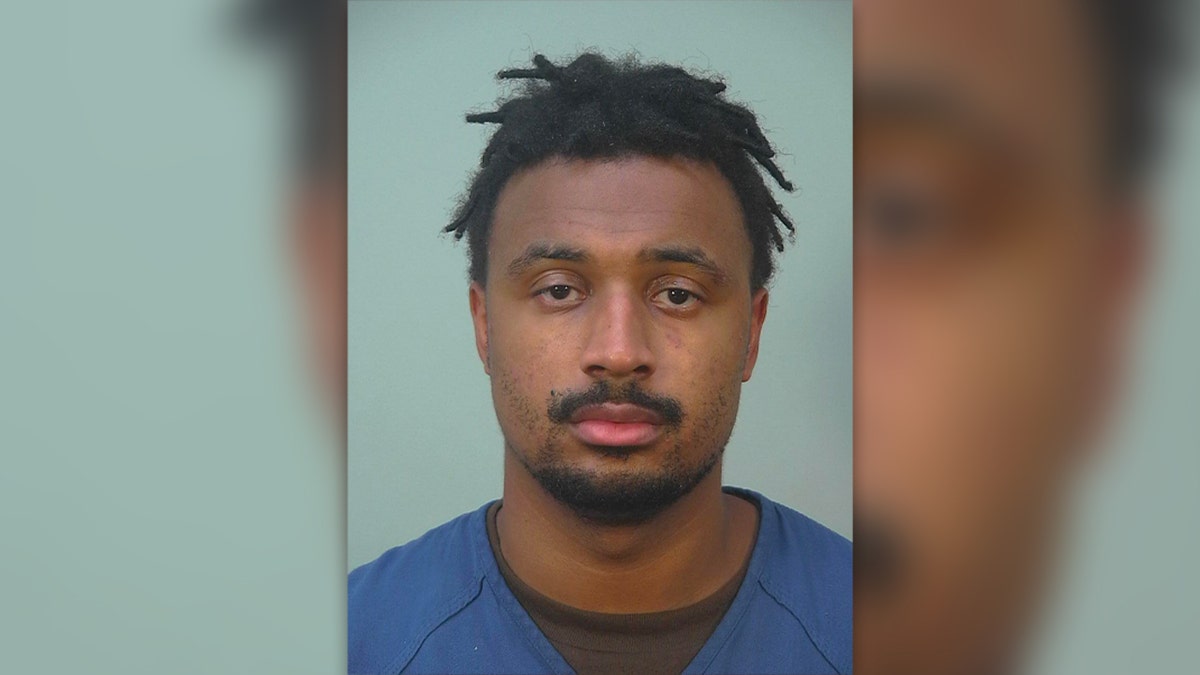 Brandon A. Thompson, 26, of Madison, Wisconsin, was arrested Wednesday morning in connection with a brutal sex assault Sunday that nearly killed a University of Wisconsin student. (Dane County Sheriff's Office)
Doctors later determined she had suffered a traumatic brain injury and found a brain bleed with an MRI. DNA testing allegedly confirmed the highest-level match that Wisconsin's crime lab can confirm between the rape kit evidence and Thompson's sample.
Dane County Deputy District Attorney William Brown told a judge Thursday that the extent of the violence and the attack's random nature coming from someone with no criminal history is the most "terrifying" part of the case.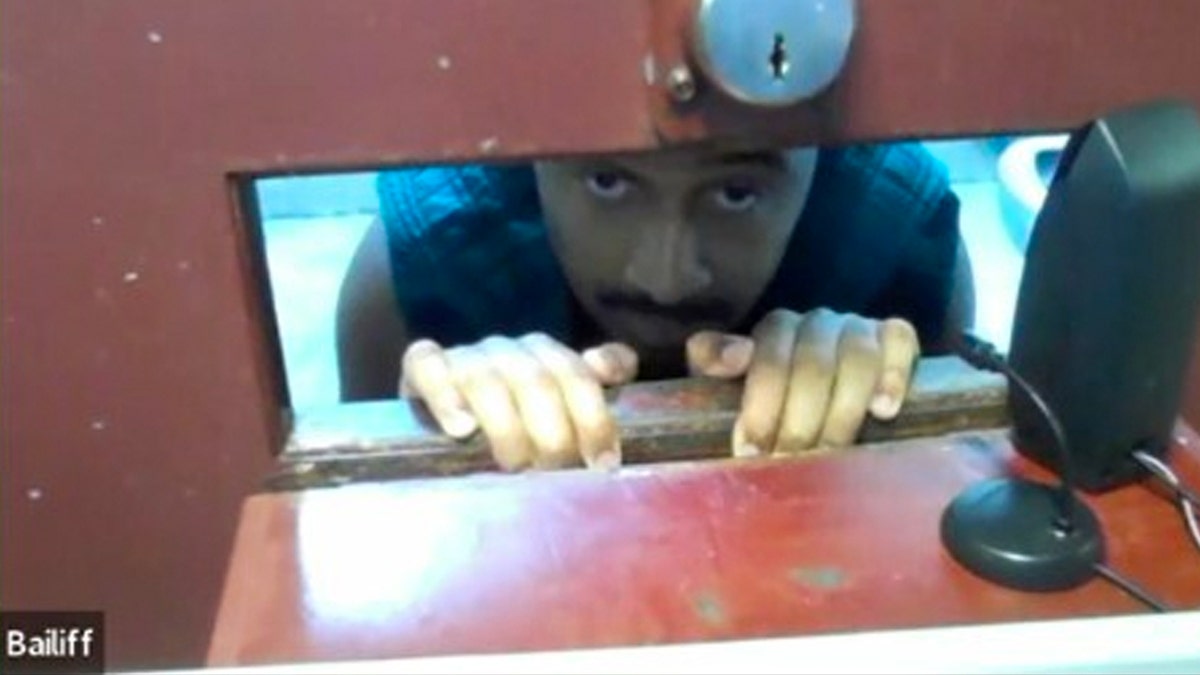 Brandon Thompson attended his initial hearing remotely from the Dane County Jail, where he is being held in isolation on charges connected with a brutal sex assault that nearly killed a University of Madison-Wisconsin student. (Dane County District Court)
"If he is to be free, everyone is at risk of this spontaneously happening again," he told the court, asking the judge to reject the defense's request for $10,000 bail.
CLICK HERE TO GET THE FOX NEWS APP
The judge ordered Thompson held on $1 million.
If you or someone you know is suffering from abuse, please contact the National Sexual Assault Hotline at 1-800-656-4673.
Michael Ruiz is a reporter for Fox News Digital. Story tips can be sent to [email protected] and on Twitter: @mikerreports