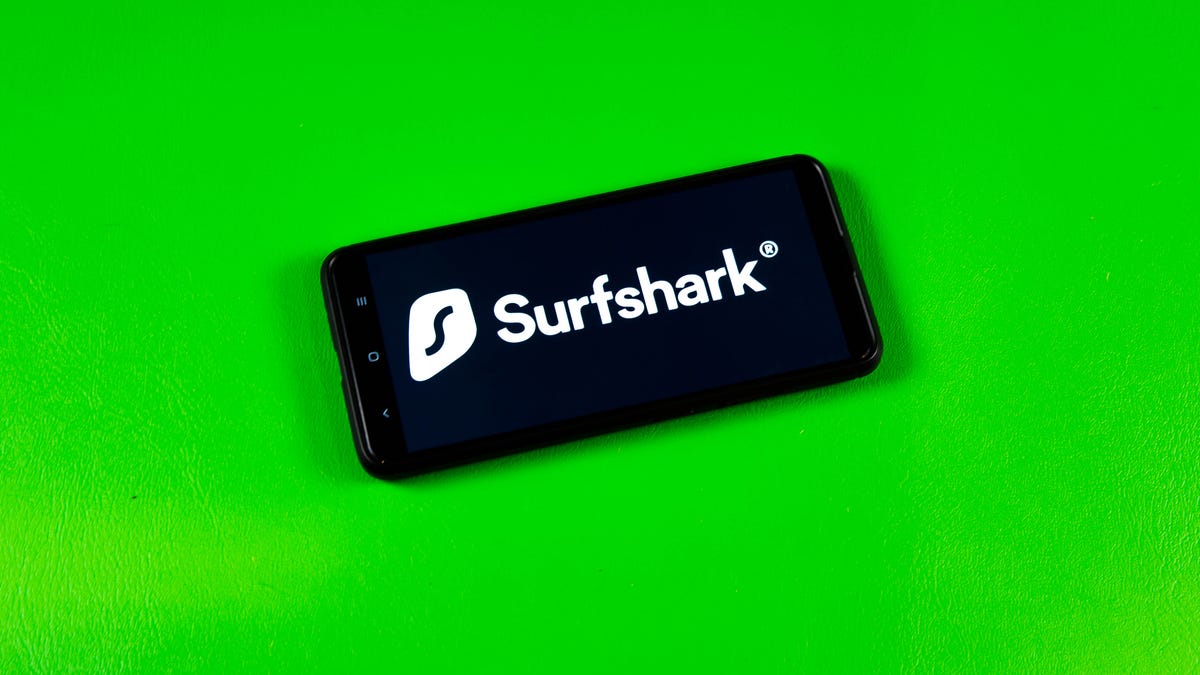 With Surfshark's Dynamic MultiHop feature, you can choose from any two server locations to run your connection through.  
Sarah Tew/CNET
Surfshark, CNET's Editors' Choice for Best Value VPN, released on Wednesday its new Dynamic MultiHop feature that lets you create a double VPN connection from any two server locations of your choosing.
Until now, Surfshark offered users a handful of preset double VPN connections. But Surfshark's Nexus network tech has enabled the customized feature.
Double VPN connections allow you to route your internet traffic through two VPN servers instead of one, providing additional security by adding an extra layer of encryption. It's a feature many VPNs offer, and one that's especially useful for VPN customers with elevated security requirements. Dynamic MultiHop offers a level of double VPN customization that most other VPNs don't.
Dynamic MultiHop can benefit those who want to optimize their speeds while still getting the extra protection from a double VPN connection. For example, a VPN user in Europe could connect through two nearby European countries of their choosing, which should theoretically deliver faster speeds than with a double hop connection through the US and Australia, for example, preset by the provider. 
Additionally, anyone wanting to access geoblocked content or gaming servers from a specific location can boost their privacy with Dynamic MultiHop and exit from whichever country they choose, rather than being constrained by a limited number of preset locations.   
Dynamic MultiHop is currently available only on Surfshark's iOS app, but the company plans to roll the feature out to its MacOS, Windows and Android apps in the near future. Surfshark subscribers with iOS devices will need to update the app to access the feature. 
Due to a vulnerability in Apple's iOS that allows traffic to leak outside of the VPN tunnel, iOS users should make sure to enable Airplane Mode on their devices after connecting to the VPN in order to kill all internet connections, and then disable Airplane Mode. Doing this can help ensure internet traffic doesn't leak outside of the tunnel, even when using a double VPN connection. 
Regardless, Dynamic MutliHop is an improvement for Surfshark.
"This function makes tracking or hacking users' connections twice as hard as their information is routed via multiple countries," Surfshark VPN product owner Justas Pukys said in a release Wednesday. "Previously, users could only use preselected server pairs, but after the update, they can choose both locations manually."
To use the feature, tap on the MultiHop tab in the app and then on Create Connection. Then, select the entry server for your connection, followed by the exit server. Keep in mind that the exit server you select will be the location registered by the websites you visit — which is helpful for getting around geoblocks. 
You can either use the search bar to search for locations or choose them from the list of servers. Alternatively, you can let the app automatically select the fastest location or nearest country from your particular location. Surfshark also lets you save your custom Dynamic MultiHop combinations as presets for future use.
Note that because Dynamic MultiHop routes your connection between multiple VPN servers, your internet speeds are likely to take an even larger hit as opposed to connecting through a single server. 
For more on VPNs, check out CNET's top VPNs for 2023, how to speed up your VPN connection and five easy ways to set up a VPN on your smart TV.